Our top wireless keyboard recommendation is £50 off today
The Logitech G915 TKL is a marvel of modern mechanical keyboard engineering.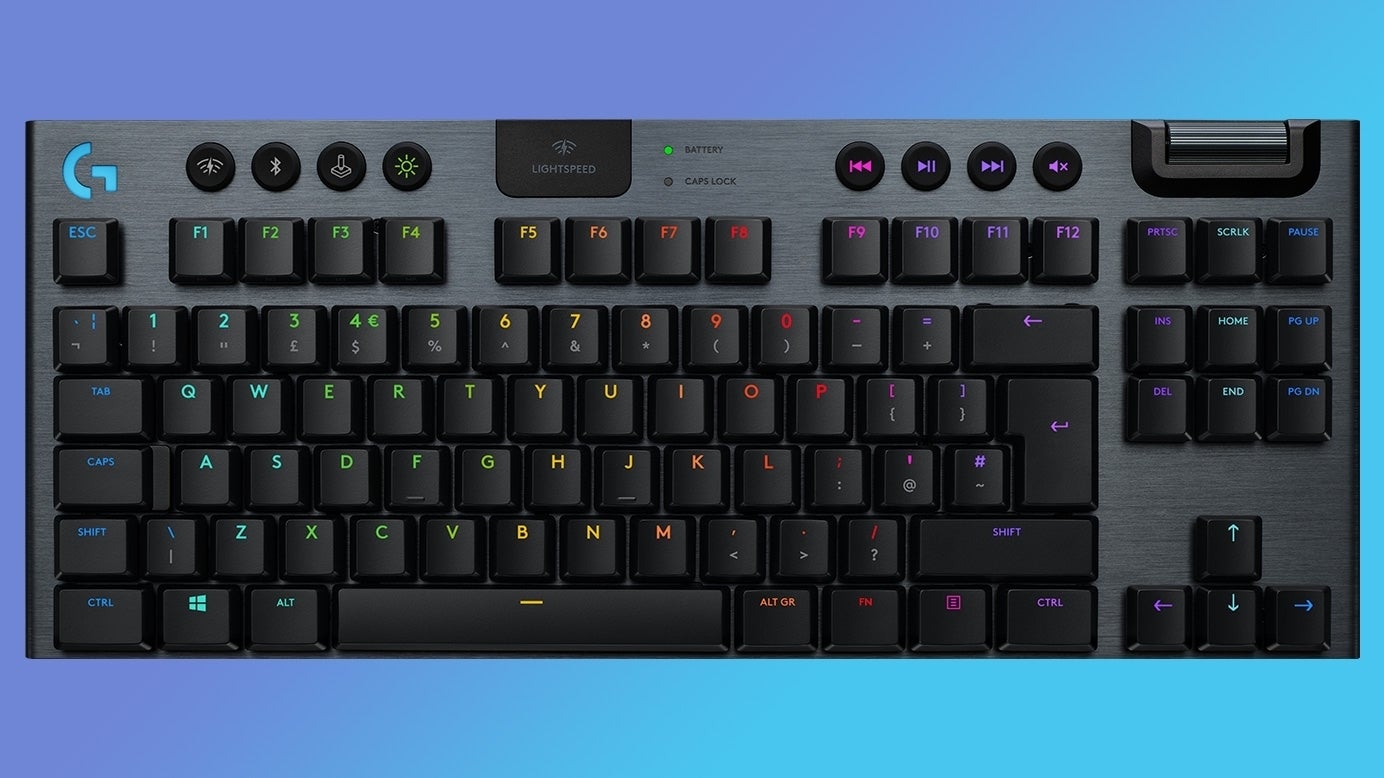 Our number one 'best wireless keyboard' recommendation is the Logitech G915 TKL, and today this compact mechanical keyboard is £50 off at Amazon.
That makes this ultra-premium keyboard significantly more affordable, dropping the price from £199 (!) to £149. It's still a premium proposition, but in my eyes it's justified by the robust aircraft-grade aluminium design, low profile tactile mechanical switches and industry-leading low-latency wireless.
These basic elements are enough to make for a great keyboard for typing, programming or gaming, but the G915 TKL gets a lot of the little things right too.
The top of the keyboard includes a convenient volume wheel and media keys, as well as a game mode that can disable the Windows key to prevent accidental alt-tabs. The battery life is strong here, with 40 hours at full brightness and significantly more with the RGB backlighting turned down, and the keyboard recharges in just three hours. The G915 TKL uses 2.4GHz wireless by default, but you can also use the keyboard wired or with Bluetooth to connect to a wide range of computers, mobiles, tablets and even games consoles.

As we mentioned earlier, this is the version of the keyboard with tactile switches, but the clicky version has also been discounted on Amazon to £155 if you prefer a keyboard that offers more audible feedback. If you're not sure, the tactile switches are a solid choice, as they offer a good amount of physical feedback when typing to let you know when a key has been pressed without being loud - something that anyone sharing your space may appreciate. Both options are low profile, making the G915 TKL feel like the nicest laptop keyboard you've ever used.
So, that's the Logitech G915 TKL. It's a lovely keyboard to use, with unique low profile switches and reliable wireless, and if you spend a lot of time at a computer working or gaming then you deserve a keyboard like this that'll make that time more satisfying.
The G915 TKL is still a fairly expensive keyboard, but to be fair it's within a rather expensive category - and if you look at Razer's competing BlackWidow V3 Pro, that keyboard has an RRP of £250 and retails for £162 - so £149 for the Logitech G915 TKL isn't bad value by comparison!
Of course, there are plenty of cheaper alternatives elsewhere if you don't need a low profile wireless mechanical, so do feel free to check out some of our other best gaming keyboard and compact keyboard recommendations.