Upgrade your PC with a discounted NVMe SSD on Amazon UK today
The best prices we've seen for some time on the WD SN750.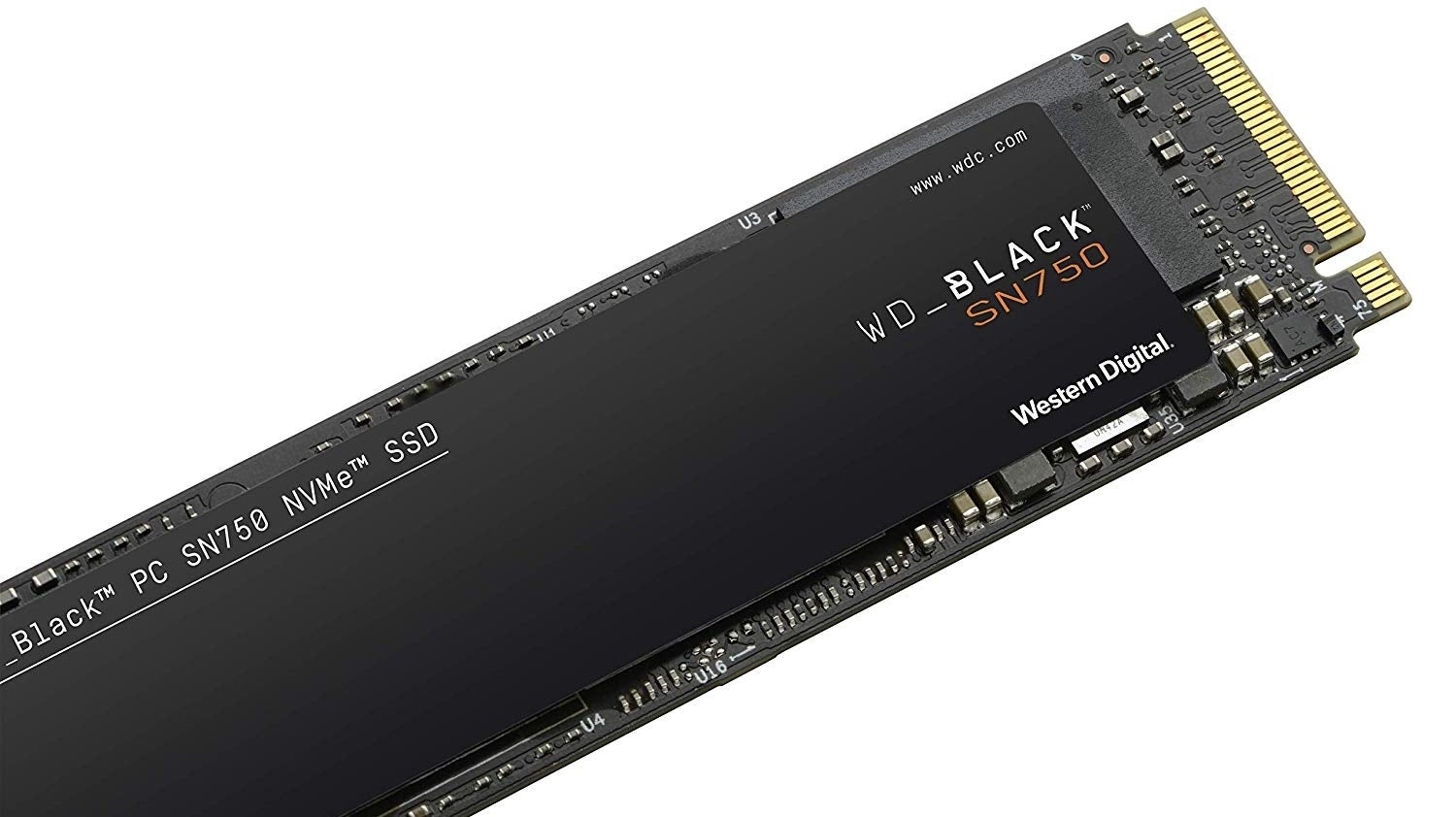 NVMe SSDs are one of the best ways to add super-fast storage to your desktop PC or laptop, offering speeds many times faster than traditional SATA SSDs which top out at 560MB/s. That makes these drives great for speeding up game load times and tasks like 4K video editing - and one of our favourites has been discounted on Amazon UK today.
The WD Black SN750 is one of the best NVMe SSDs for gaming and content creation we've tested, offering strong performance (with up to 3400MB/s sequential reads) at a reasonable price - and today, that price got even lower, with Amazon UK discounting 500GB, 1TB and 2TB SN750 drives by up to 31 per cent.

Better still, the heatsink variants of each drive are normally significantly more expensive, but today you'll pay just a couple of quid more for the privilege - which is great if you want these drives to maintain their high speeds even in high temperature environments. That could be key for next-gen cross-platform titles, which will likely be architected to take advantage of the higher storage speeds of the PlayStation 5 and Xbox Series X.
Here are some links to each drive:
---
These are great prices for these drives, but the 1TB model is the least competitive - you might be better off choosing a 1TB Sabrent Rocket for £15 less if that's the size you're after. Sabrent isn't as well known a brand as WD, but the company has delivered a run of incredibly good value NVMe SSDs that make them well worth considering.
You should also ponder whether you need NVMe storage right now. These high-speed drives are great for content creation tasks, like dealing with 4K video, but most games only load a bit faster on NVMe versus SATA according to our testing (although next-gen titles might change that calculus!). For most currently released games, you'll get better value from a traditional 2.5-inch SATA SSDs, which are still substantially faster than hard drives when it comes to load times but much cheaper than NVMe SSDs.
For example, our favourite SATA SSD is the Crucial MX500, and that's been discounted to £179.55 for a 2TB model on Ebay today with code PRODUCT5 - that's almost half the price of the SN750. We have other recommendations in our best gaming SSDs article as well!
Stay tuned for more deals on Digital Foundry approved tech as we find them! For early warnings, consider subscribing to @dealsfoundry on Twitter.