Speed up your PC with a discounted WD NVMe SSD in today's Amazon sale
...but the best NVMe drive for the money is even cheaper.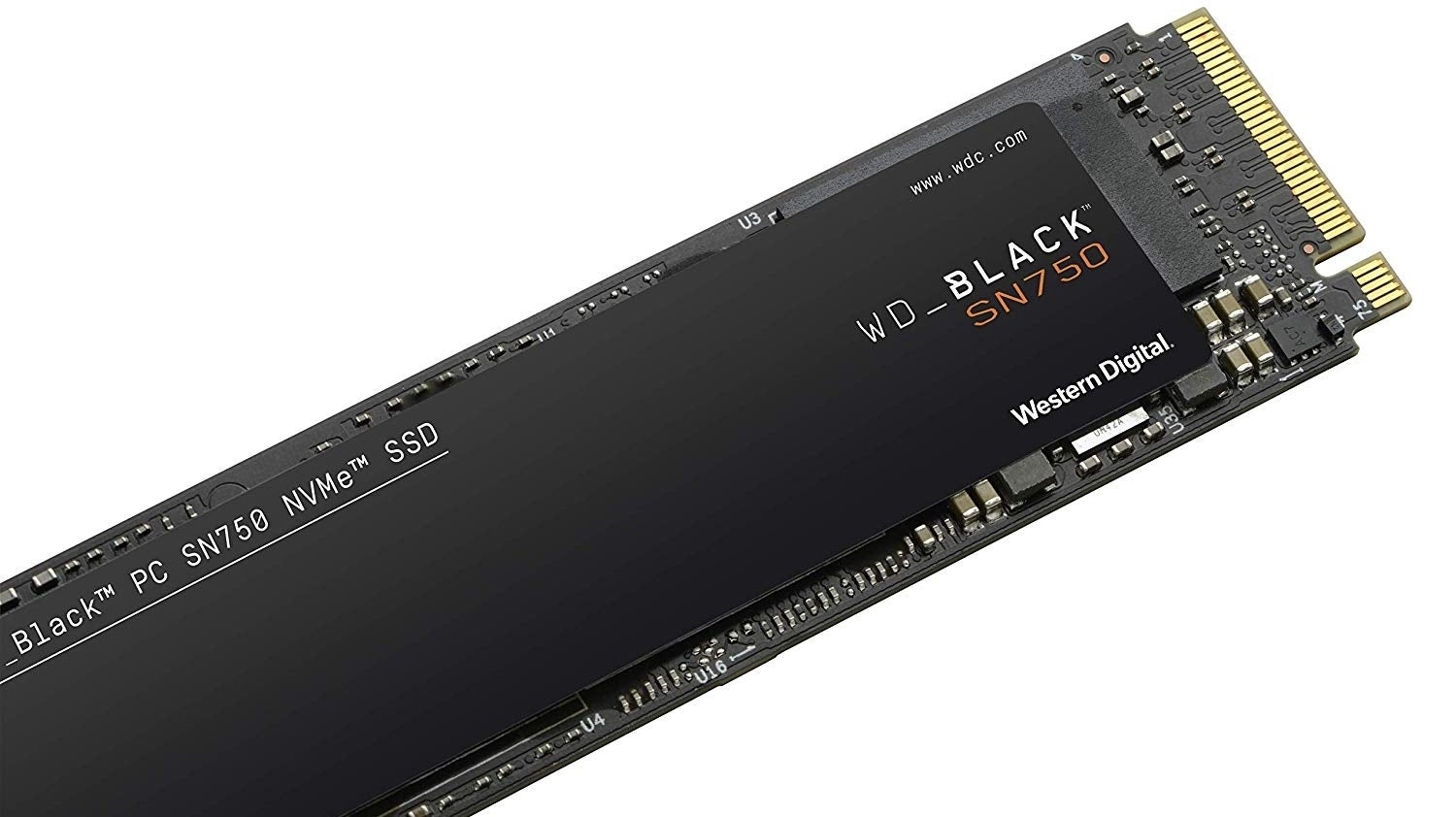 NVMe SSDs are one of the best ways to add super-fast storage to your desktop PC or laptop, offering speeds many times faster than traditional SATA SSDs which top out at 560MB/s. That makes these drives great for speeding up game load times and tasks like 4K video editing - and one of our favourites has been discounted on Amazon UK today.
The WD Black SN750 is one of the best NVMe SSDs for gaming and content creation we've tested, offering strong performance (with up to 3400MB/s sequential reads) at a reasonable price - and today, that price got even lower, with Amazon UK discounting 500GB, 1TB and 2TB SN750 drives by up to 27 per cent.
Here are some quick links to the drives to pop open in a new tab - but we sure to read on if you're interested in some even better value alternatives, plus more highlights from Amazon's WD and SanDisk sale.

---
Even better value NVMe drives
While the SN750 drives above are strong choices at a great price, you can get even cheaper drives if you're willing to accept a less well-known manufacturer. One example we've tried is the Sabrent Rocket, which costs about £20 less than the 1TB SN750 linked above yet performed almost identically in our testing. If you're looking to save some money, then going for a Sabrent drive could be a canny choice.
You can also get the Rocket PCIe 4.0, a more modern variant which costs £10 more than the equivalent SN750 model but offers substantially faster speeds on motherboards that support the newer PCIe 4.0 standard (so far, this includes just AMD X570 and EPYC 7002 series motherboards).

The Crucial P1 is also a good value option if you're looking for an NVMe drive, as commenter PHXRenegade points out. Its speeds are limited to 2000MB/s reads and 1700MB/s writes, compared to the 3400MB/s reads and 3000 MB/s writes of the SN750, but it's still way faster than those 560MB/s SATA drives and the 1TB model costs less than £100:
Remember that your desktop or laptop must have an M.2 slot that supports the NVMe interface to make use of this drive. Most modern computers do, but it's worth a quick Google if you're not sure. ("NVMe SSD" + the name of your motherboard or laptop should do the trick.) If you have a motherboard with spare PCIe slots but no free M.2 NVMe slot, you can also pick up an inexpensive PCIe to M.2 adapter to connect your drive.
OK, let's take a look at the other items in today's Amazon UK sale.
---
The WD Black P50 external SSD has also been reduced in today's sale. This is a super-fast external drive, capable of reads up to 2000MB/s, making it a great choice for speeding up game loads on PCs and consoles alike, or just ferrying around media that needs to be copied at high speeds.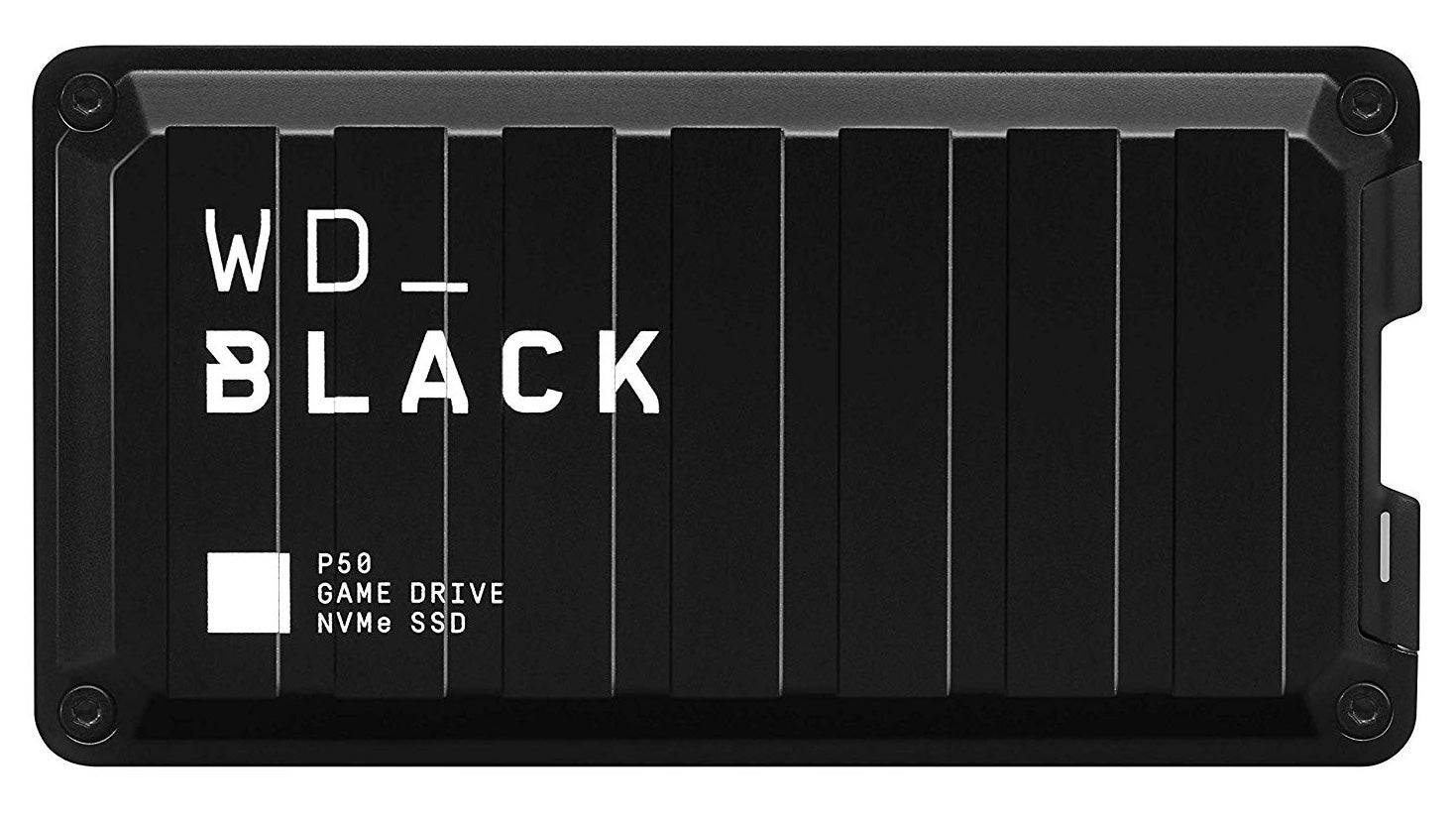 Note: The P50's armoured shell adds definite value, but if you'd prefer a faster and cheaper solution then you could get one of the NVMe SSDs above plus a USB-C enclosure. Installation is as simple as inserting the drive into the enclosure and tightening a few screws.

Finally, you can also get SanDisk memory cards discounted in the same sale, including an Extreme Pro 128GB Micro SD for £26, an Ultra 400GB card for £50 or an Extreme Pro 1TB card for £300.
Stay tuned for more deals on Digital Foundry approved tech as we find them! For early warnings, consider subscribing to @dealsfoundry on Twitter.