Get 20 per cent off on 4K TVs, monitors and PC hardware at Ebay UK today
Updated Thursday with new deals hand-picked by Digital Foundry.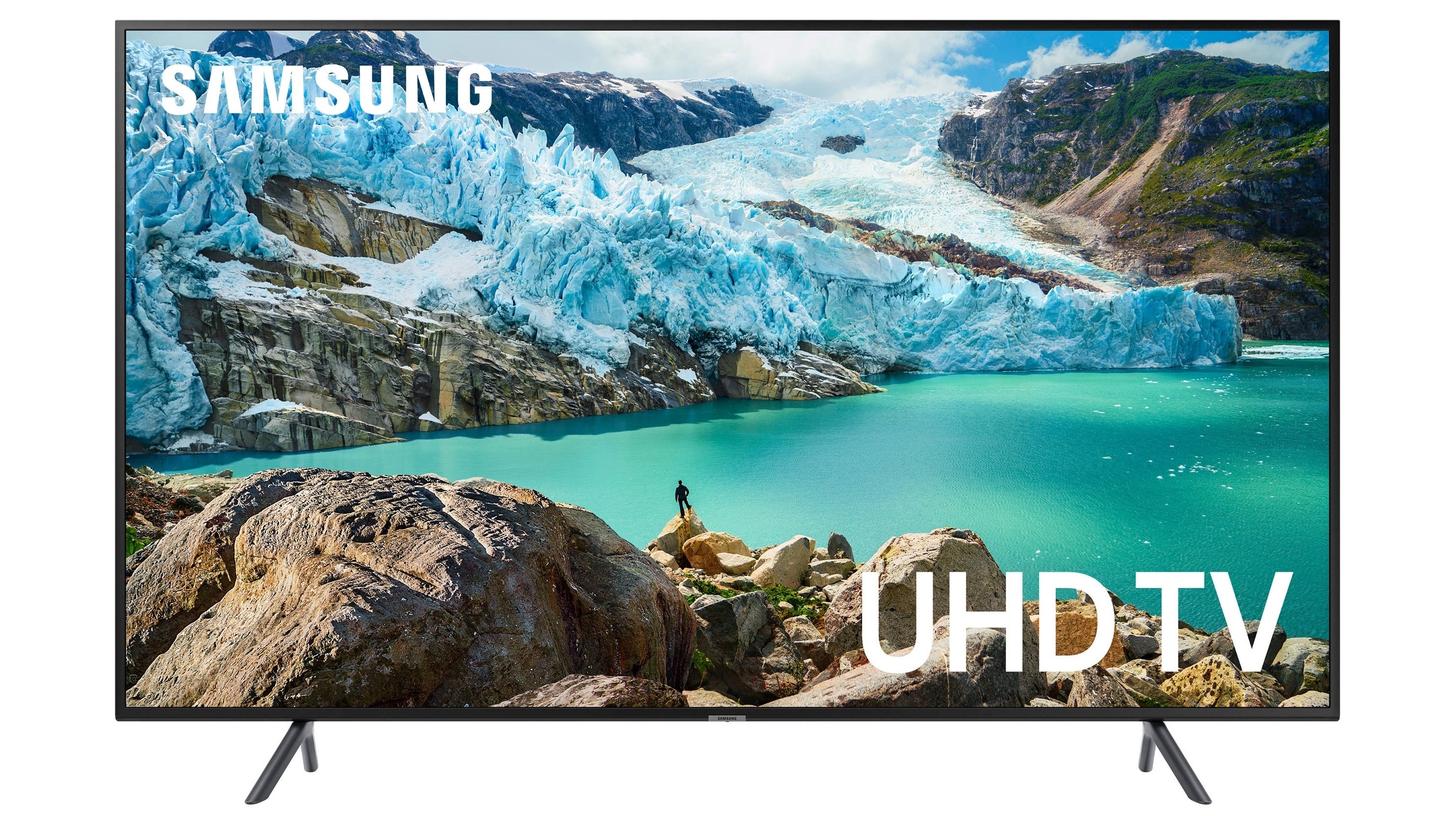 Updated on Thursday with newly discovered deals! Article continues:
Ebay UK is running one of its irregular 20 per cent off promotions right now, making it the best time to get up to £75 off your next big tech purchase. To see the discounted price, just use code PAID20 at the checkout before the promotion expires on February 28th*. There are a wider range of retailers than normal participating this time around, and we've been able to find deals on 4K TVs, PC hardware, console accessories and much more.
The offer is good for one item at £15 or more when you pay with PayPal, a credit card or debit card. See the full terms and conditions here for more details.
First, let's take a look at some of the most promising retailers:
Here are the highlights we've found so far. Let us know in the comments if you spot any good deals we've missed!
Monitors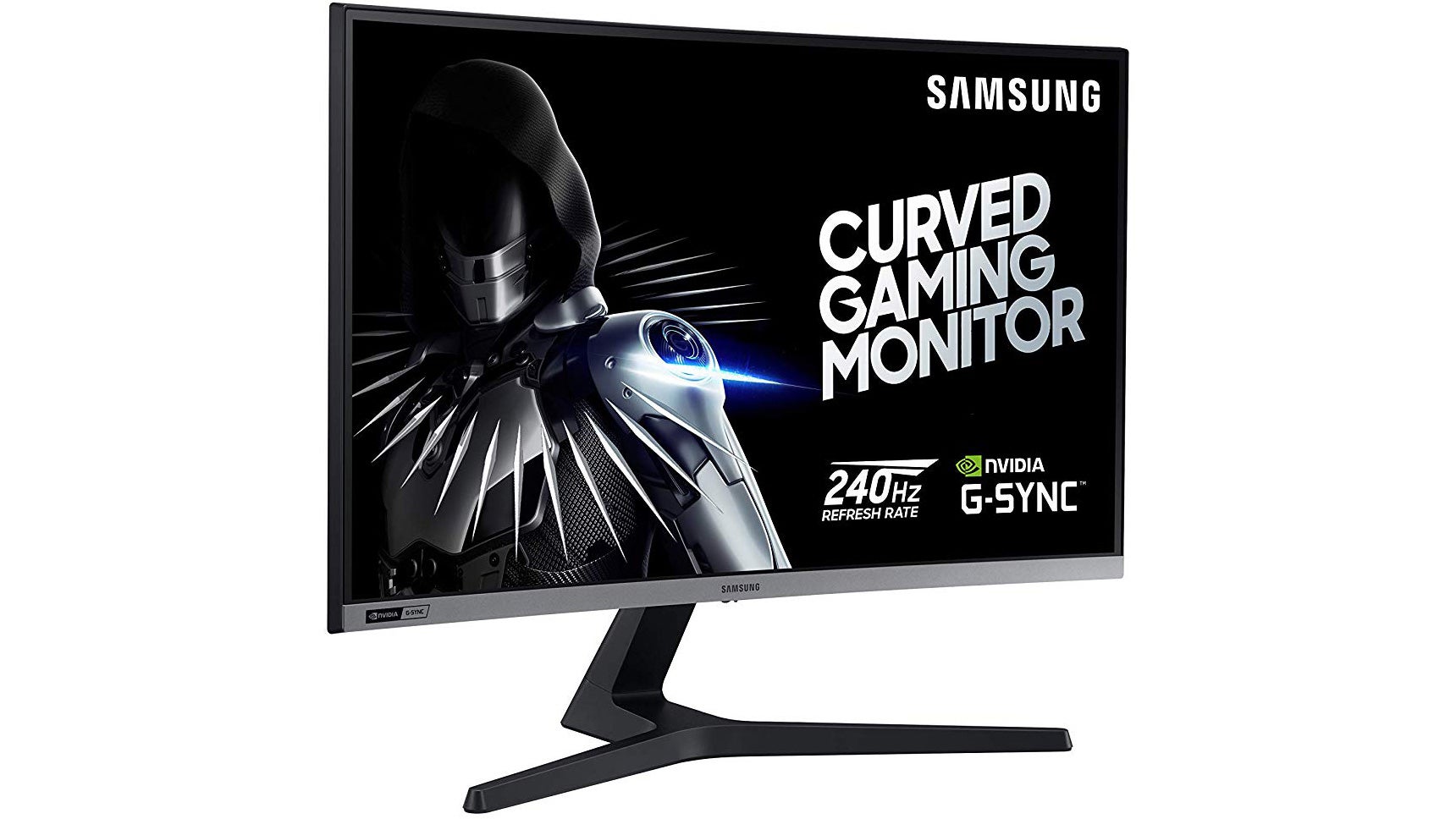 The Samsung CRG5 is our pick for the best 240Hz gaming monitor, and it's down to £277 on Ebay with the code compared to £307 on Amazon. We like it because of its generously-sized curved VA panel with great contrast (3000:1), very low input lag and a wide G-Sync Compatible variable refresh rate window (48-240Hz). The monitor also comes with some handy gaming features, such as the ability to brighten dark areas in games or overlay a better crosshair. This high refresh rate display is an ideal choice for any fast-paced games, especially competitive titles like League of Legends, PUBG or Counter-Strike.
If you'd prefer a 4K monitor instead of a high refresh rate option, the BenQ EW2780U is a great shout. This is a 27-inch 4K IPS monitor that's now available for £426 on Ebay with the PAID20 code. Brightness is limited to 350 nits, not quite enough for good HDR, but expect good contrast for an IPS panel, plus excellent colour reproduction and wide viewing angles. All in all, an excellent option for content creation and slower-paced gaming where you really want to lose yourself in the visuals.
PC components

How much would you pay to add 1TB of storage to your PC? How about £24? That's the price of 1TB Seagate Barracuda drives on Ebay today after the PAID20 code. These particular drives are sold in "opened - never used" condition, having come from desktop computers that were upgraded to SSDs before being used, so reliability should be excellent and the price is right. Overall, a good option for adding a decent chunk of storage space to your PC at a rock bottom price.
NVMe drives offer blistering fast performance, and 1TB models are now becoming largely affordable. The WD Black SN750, one of the very fastest drives we've tested, is now available for just £146. With sequential read speeds approached 3500MB/s and sequential writes up to 3000MB/s, plus strong random performance and a five year warranty, you'll love the performance of this drive for content creation or speeding up game loading times.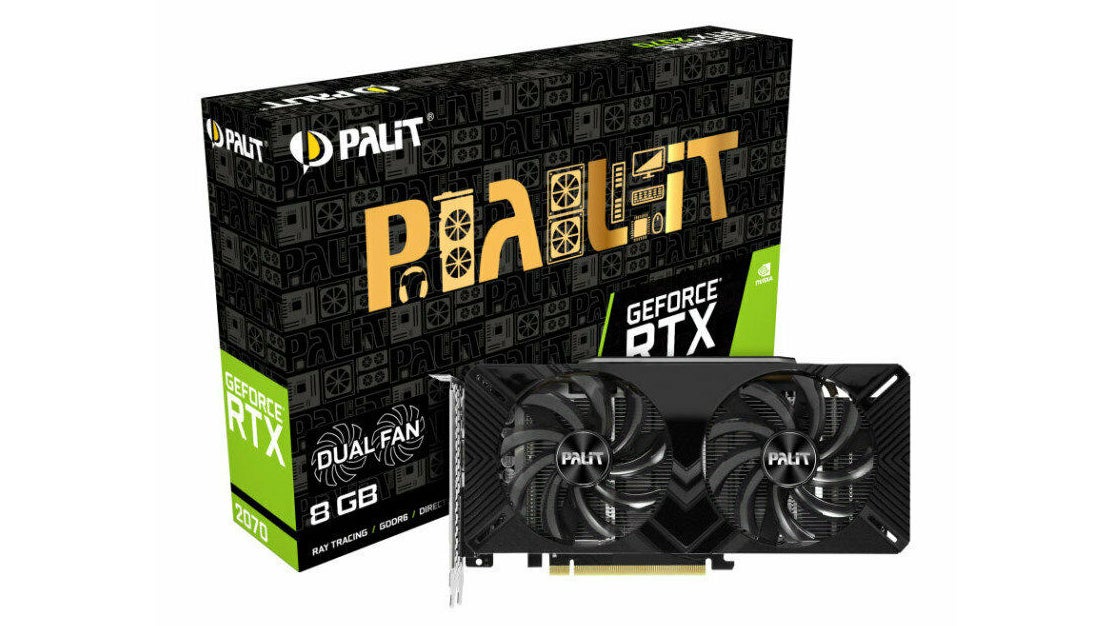 Graphics cards are another good shout, with the Nvidia GeForce RTX 2070 we've found at £321 offering a good amount of horsepower for the money. Looking at the GPU Power Ladder, this card is a great choice for gaming all the way up to 4K. In the nine games we use for our GPU testing, including both recent and older titles from DX9 to DX12 and Vulkan, we got these averages: 115fps at 1080p, 82fps at 1440p and 44fps at 4K. £321 is an incredible price for this much graphics card, so grab it while you can!
If your budget is a little smaller, the GeForce RTX 2060 remains an excellent performer in its price point. Right now a PNY XLR8 RTX 2060 costs just £254. That's the cheapest we've ever seen this card, yet it still provides real-time ray tracing, variable rate shading and other next-gen features. RTX performance was something of a meme upon launch, but improvements since then mean that the RTX 2060 can run many games with ray tracing at 1080p and 60fps, as you can see in the video below.
If you prefer AMD graphics cards, then there are good deals there too. The Radeon RX 5700 XT can be had for just £304, down from £379. This offers a great level of performance for 1080p and 1440p gaming, with the ability to stretch to 4K in some titles. We normally see the best prices on simple blower designs, but this one is a proper dual-fan model that performs much better in terms of noise and thermals.
Consoles and accessories
Want an Xbox One X 1TB? Right now you can pick up a refurbished model from Music Magpie for £184. That's a good reduction from the usual refurb price of £230, and way less than the £300 you'd expect to pay for a brand new unit.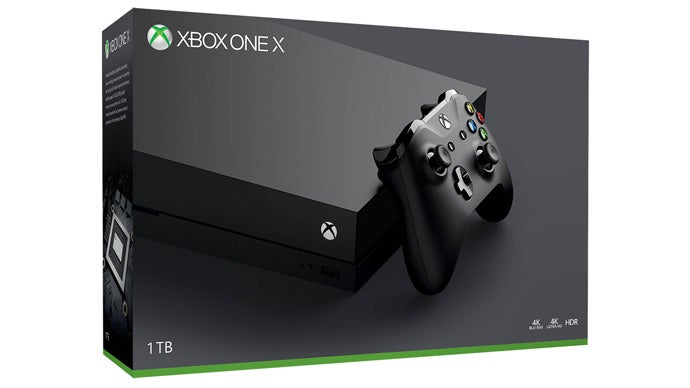 Need a new official Xbox One Wireless Controller for your PC or Xbox? Pick up a professionally refurbished model in the colourway of your choice for £24, a reduction of £6 from their usual price and considerably less than the £45 that Microsoft charge for a brand new controller. These come with a 90-day warranty, so you'll be covered in case you get a dodgy unit.
4K TVs
The Samsung RU7100 is one of the best budget 4K HDR TVs for gaming, thanks to its low input lag, good contrast levels and decent smart features. Right now you can pick up a massive 50-inch model for just £324 on Ebay, down from £400, from the Crampton & Moore store. That's a great price on a 55-inch 4K HDR TV, especially one as good for gaming as the RU7100.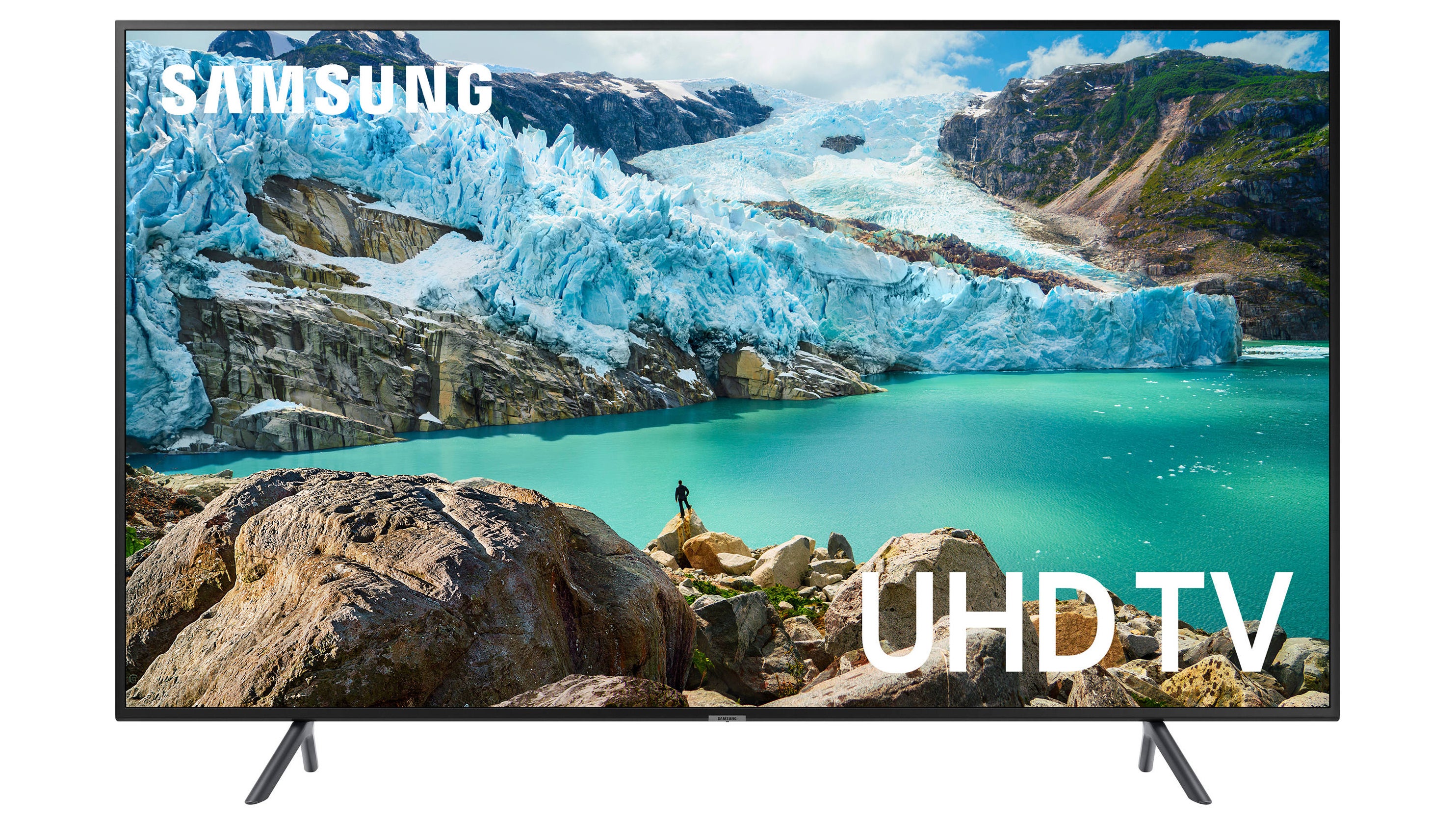 If you're willing to spend more, then Samsung's QLED sets are a great option for gaming. The Samsung Q60R QLED is our pick for the best mid-range 4K TV for HDR gaming, and the massive 65-inch model has been reduced to £1054 with the Ebay code. That's an incredible deal on a great TV for gaming, with an impressive 6000:1 contrast ratio, low input lag of less than 14ms (in game mode) and extremely fast response times. This set supports FreeSync, making it a good pairing with Xbox One consoles and PCs, and even runs at 120Hz at 1080p or 1440p resolutions. It's rare to see a quality 65-inch TV so cheap, so this one comes highly recommended.
Finally, we'd be amiss to not mention our top choice for HDR gaming, the LG B9 OLED. You can get this TV from Crampton and Moore with a five year warranty for £1074, down from £1099 at other retailers. Not a massive deal, but hey, it's still the cheapest price online!
Wrapping up
We could go on for ever with good deals from this promotion, but let's leave it there for now. Take a look at the full range of items available in the promotion and be sure to share any good deals you've found in the comments below. Stay tuned for more deals from Digital Foundry... and for early warning of tech deals as they break, why not follow @dealsfoundry on Twitter?