Upgrade your PS4 or Xbox One with a massive 5TB external drive for £100
That works out to a ridiculously cheap 2p per gigabyte.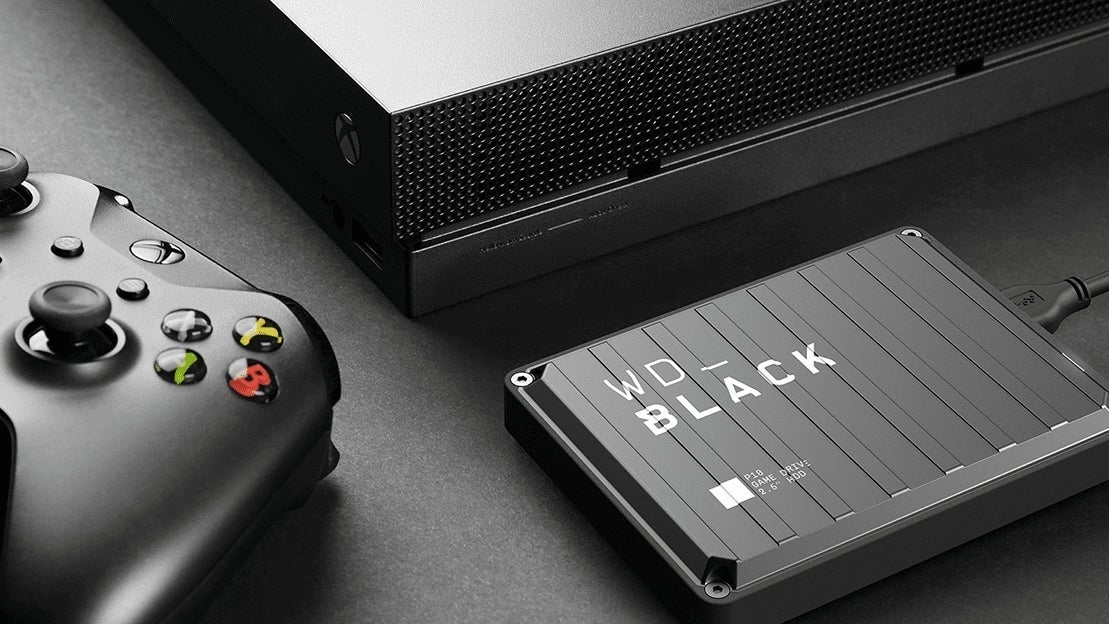 With even the biggest Xbox and PS4 consoles offering only 1TB of built-in storage, and many editions offering far less, picking up an external hard drive can be a cheap way to keep all of your games installed and updated. One great option for this is the WD P10 Game Drive, which is on special offer today at Amazon. Right now, you can pick up this well-reviewed 5TB drive for £100, which is £25 less than its usual price and the cheapest we've ever seen this drive.
With 5TB of space on tap, you'll have enough space to keep around 125 modern AAA games installed simultaneously, if you assume a figure of around 36GB for each title.
There are plenty of external drives on the market, but the P10 is definitely worth a look considering that it's very competitive on price - the cheapest we normally see generic 5TB external drives is around £95 - and the P10 offers a few unique features that make it ideal for storing your game installs.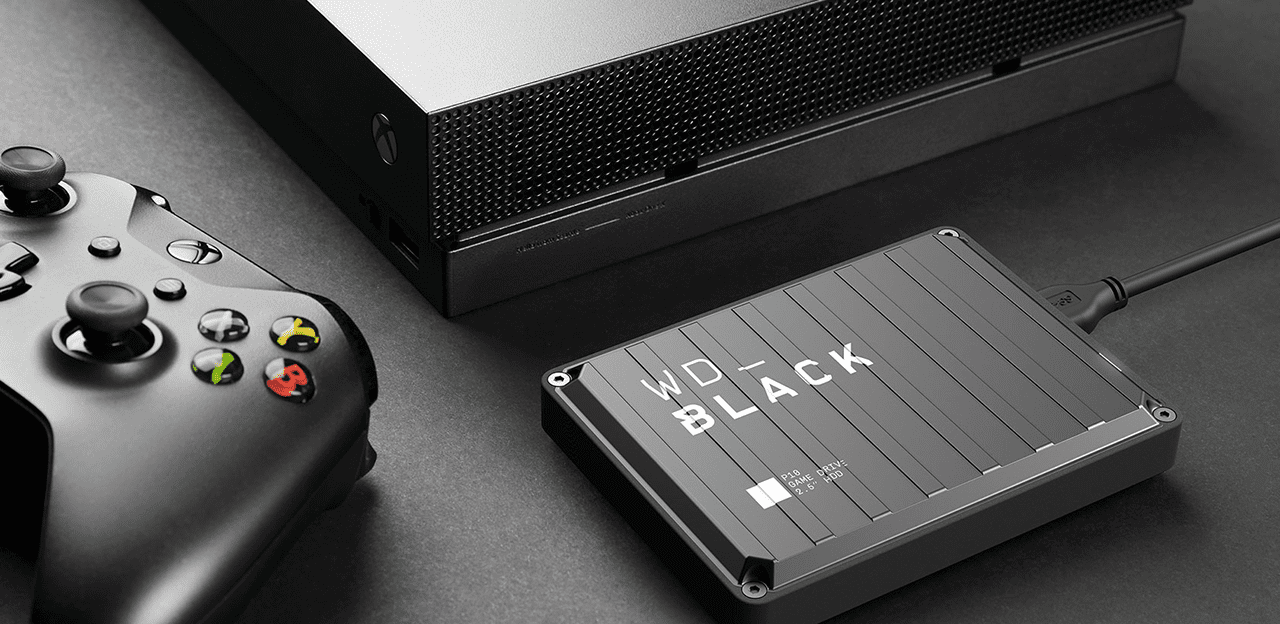 First of all, the Game Drive has a tough metal design, which should help the drive resist drops and knocks better than its peers (if not quite as well as the best solid state drives, which have no moving parts). This is backed with a three year warranty, a little longer than you'll find on a standard hard drive.
This is also a 2.5-inch drive, rather than the more common 3.5-inch size. That makes the P10 correspondingly smaller, making it more convenient to take your games on the road or just tuck the drive out of site next to your PS4 or Xbox One. The drive weighs 230 grams too, so it's hardly a great effort to carry this in your bag or pocket if needed. It doesn't require external power either, drawing everything it needs via USB 3.
What about performance? Well, our sister site Rock Paper Shotgun has reviewed a smaller capacity version of the drive, and they found its speeds were pretty close to the advertised "up to 130MB/s", with a game folder copying to the drive (mimicking the initial install process) at a rate of around 110MB/s. That's around half the speed of an external SSD, which isn't bad considering that these drives cost almost an order of magnitude more. For context, our recommended Crucial X8 portable SSD costs £161 for a 1TB model, or 16p per gigabyte, whereas the WD P10 portable HDD costs £100 for 5TB, which works out to 2p per gigabyte.
(Of course, loading games is also important, and here an SSD will likely perform more in line with its higher price thanks to its better random read/write performance.)
As well as Xbox One and PS4, the drive also works just fine on PC, Mac and Linux, so you'll be able to use it back up or transfer files for your computers as well. Neither Microsoft nor Sony have yet detailed how external storage will work on their next-generation consoles, but it's possible that this drive will work just fine on the Xbox Series X and PlayStation 5, too. Even if that isn't possible, these drives should be useful for some time to come!
In any case, the WD_Black P10 Game Drive is well worth considering at this historically low £99.99 price point. Plenty of game storage, full compatibility with PS4, Xbox One and PC, and a tough yet portable design. What's not to like?