Get one of the best SSDs for gaming and content creation at a historic low price
£130 for a high-speed NVMe drive for your desktop PC or laptop.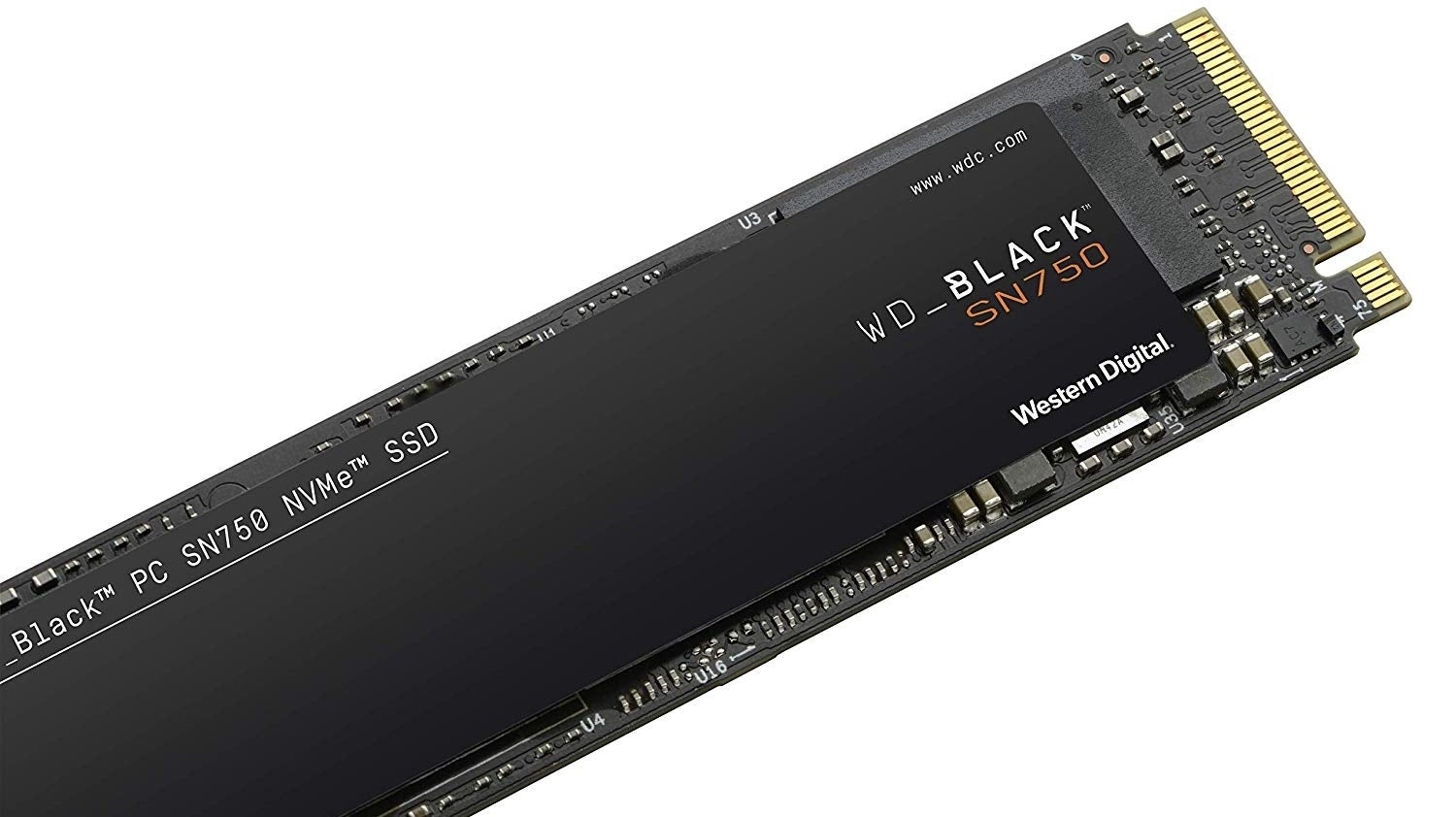 One of the best SSDs for gaming and content creation has hit a historic low price on Amazon, with the WD SN750 dropping from £160 to £130 for a 1TB NVMe drive. This is an excellent price given the level of performance on offer, with sequential reads of up to 3430MB/s and competitive random I/O capabilities as well.
In our testing, we found that upgrading to an SSD reduced game load times by up to 60 per cent compared to a traditional hard drive - with NVMe SSDs like the SN750 providing up to an extra 16 per cent boost in performance. These sorts of drives are even better when it comes to content creation tasks like video rendering, where the higher bandwidth of these drives really comes to the fore. We use NVMe drives almost exclusively in our workflows for this very reason, including an SN750 which has performed admirably.

The SN750 is available with or without a heatsink. If your case has good airflow or your motherboard comes with M.2 heat shields, you can normally get away without using a heatsink and save some money. However, for slightly warmer climates, cases with poor air circulation or where your drive is being installed directly under a graphics card, then the increase in sustained performance from getting the heatsink will be worthwhile.
This drive comes in an M.2 form factor, so it will work in both desktops and laptops with NVMe-capable M.2 slots. If you're not sure if your machine supports NVMe, then you can search online for "NVMe" plus the name of your computer's motherboard or the model name of your laptop. If you're still not sure, tweet me @wsjudd and I'll see what I can do to help.
For more information on SSDs, check out our Best SSDs for Gaming article - including sections for frequently asked questions and common terms at the bottom of the page.