LG B9 OLED discounted to £1299 with five year guarantee from John Lewis
The 65-inch model has also been reduced substantially, to £1799.
Just a month after the LG B9 OLED was reduced to £1450 for the 55-inch model, another big price drop has taken place at retailer John Lewis. Now, our choice for the best 4K TV for HDR gaming has been reduced to £1299 for the 55-inch model and £1799 for the 65-inch version.
These are massive reductions on critically acclaimed 4K TVs - the 65-inch model is now as cheap as the 55-inch model was just a few months ago - and getting them with a five year guarantee from John Lewis is a great bonus. You can also find the 55-inch LG B9 OLED on Amazon for the same price if you prefer, but the 65-inch deal isn't available on Amazon.
LG's OLEDs are loved by gamers and film enthusiasts alike, thanks to their extremely deep blacks, excellent contrast and rapid pixel response times. The B9 is the most affordable model in the lineup, with the C9 and E9 costing a few hundred pounds more. The B9 uses the same OLED panel as the C9 and E9 so image quality remains impeccable, while a slightly older processor keeps the price low. This results in only minor differences in motion handling and a few missing features, so most experts recommend the B9 as the best value-for-money choice.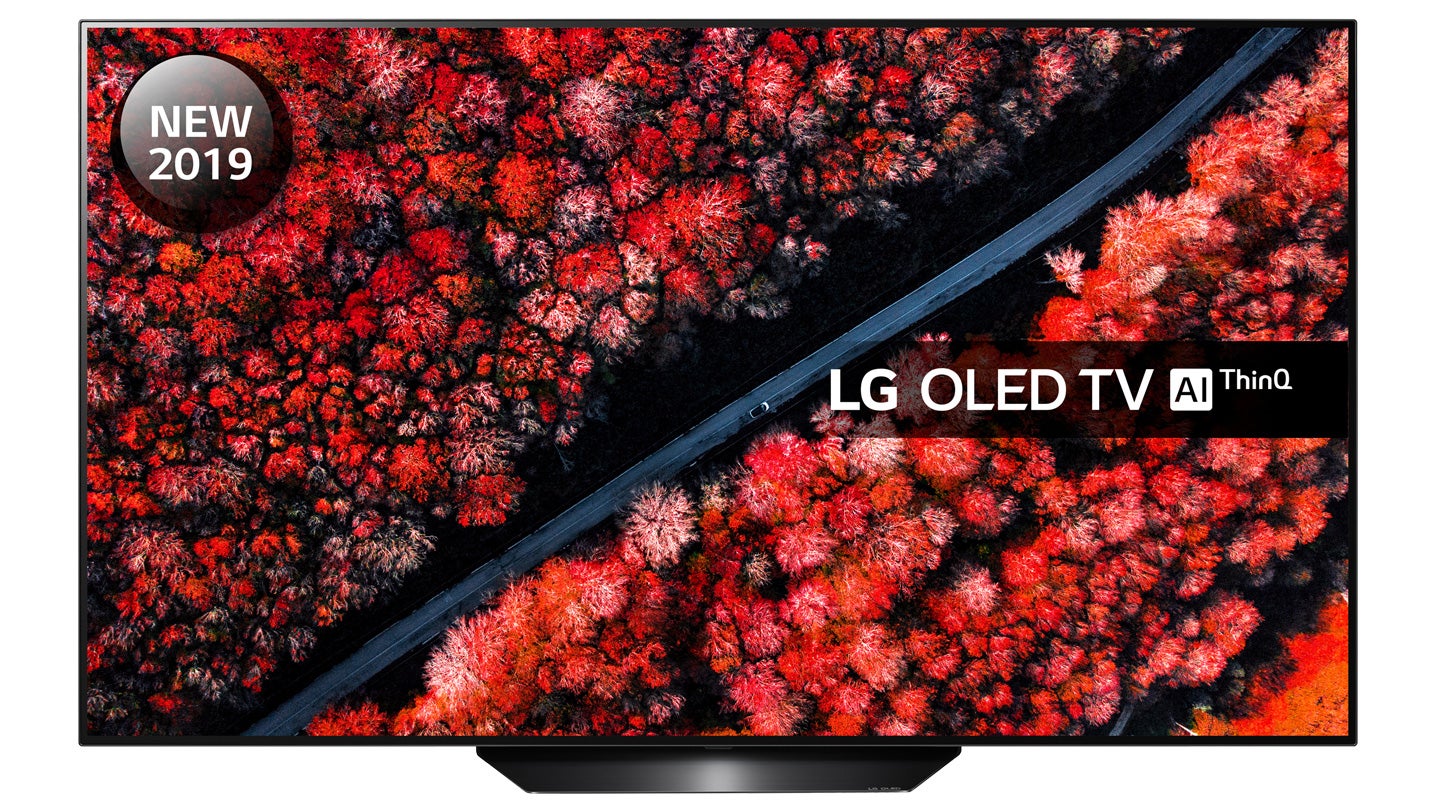 While the B9 and other recent OLEDs are great for watching TV and films, thanks to their deep blacks and eye-popping colour reproduction, these panels also make for great gaming displays, thanks to their near-instant pixel response times and low input lag (13ms at 4K/60). That's why we recommend LG's 2019 OLEDs as the best 4K TVs for HDR gaming. Several members of the Digital Foundry team actually use LG OLEDs at home for this reason to play everything from retro games to the latest 4K titles on Xbox One X, PS4 Pro and PC.
The LG B9 also uses HDMI 2.1 for all of its inputs, unlocking the ability to pipe 4K at 120Hz in HDR down a single cable. That makes the B9 more future-proof than many of its competitors, an important consideration as we're on the cusp of a new console generation.
While the B9 is an excellent value OLED, it does miss out on a few features due to its slightly older processor. The biggest one for PC gamers may be the fact it lacks official G-Sync support, which was recently announced by Nvidia and LG for the C9 and E9 models. G-Sync is a kind of variable refresh rate or VRR technology, essentially synchronising game frame-rates with TV refresh rates to allow for smooth judder-free and tear-free gameplay without the sluggish feeling of traditional v-sync. Curiously, the LG B9 does support VRR over HDMI 2.1 on the Xbox One X, so it's possible that G-Sync may also work unofficially - stay tuned!
If you do want to try out G-Sync and that newer processor on an LG OLED, you can also pick up the 55-inch C9 OLED at £1499 with a five-year warranty at John Lewis. 65-inch and 77-inch models are also available, but you'll pay a much higher premium for a larger screen with the C9.
So, there we have it - two cracking deals on two top-drawer screens. It's possible that we'll see even deeper discounts by the time Black Friday rolls around in late November, but it's hard to image that these TVs will be available too far below their current levels - and this way, you don't have to wait two months and get caught up in the madness of that shopping holiday! After all, £1299 for the 55-inch model and £1799 for the 65-inch version are already great prices.