Amazon's daily deal includes cut-price Logitech peripherals
A ton of great headsets, keyboards and mice, up to 64 per cent off.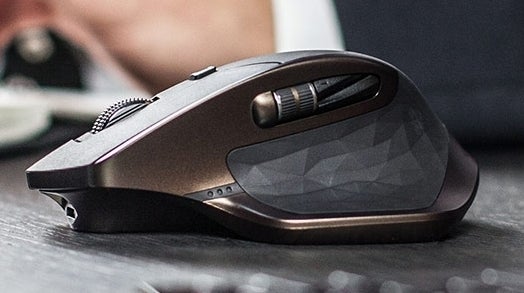 Amazon's deal of the day includes a selection of heavily reduced gaming and office gear from Logitech, including some of our favourite mice, keyboards and headsets at up to 64 per cent off their list price until midnight PST tonight.
The sale includes quite a good range, too - as well as keyboards, mice and headsets of all denominations, Amazon is also discounting the excellent C922x stream webcam and Z906 surround sound speaker system. Logitech makes some of the most consistently good peripherals in the business and sale items often go quickly, so it's worth taking a look!
If you're pressed for time, we've gone through the deals to pick out some of the highlights and write a little about why we like them. We've also noted the current price at Newegg to give a better sense of how good these deals actually are (spoiler: these are legitimately good deals). Without further ado, let's get into our recommendations.
Logitech gaming and office mice

Logitech G703 wireless gaming mouse - $66, was $100 (Newegg: $83)
This gaming mouse was one of the first to adopt Logitech's next-gen Lightspeed wireless technology, which offers equal or better input latency to wired mice. (I've been using the same tech in the G Pro wireless mouse for months and it's been an eye-opening experience.) The G703 is a large mouse suitable for hands around 7.5 inches or longer, with a dependable optical sensor and a relatively lightweight (107 gram) body.
Logitech MX Master wireless mouse - $50, was $100 (Newegg: $81)
The MX Master is a stylish mouse suited for office and gaming use, thanks to a comfortable right-handed design, an adaptive scroll wheel and a 1600 DPI Darkfield sensor. It even has a thumb wheel, allowing you to scroll sidewise through documents. The biggest drawback to the MX Master is its high price, so at 50 per cent off it becomes much more appealing!
Logitech keyboards and keyboard/mouse sets
Logitech G910 RGB mechanical keyboard - $90, was $180 (Newegg: $120)
This is Logitech's flagship mechanical keyboard, offering the company's special Romer-G mechanical key switches, full per-key RGB backlighting and a ton of extra macro and media keys. It also comes with a smartphone dock, letting you use your phone as a second display to control in-game macros and keyboard settings. We don't often see huge discounts on high-end mechanical keyboards, so this could be well worth pouncing on while it lasts.
Logitech MK320 wireless keyboard+mouse set - $19, was $40 (Newegg: $25)
You don't need to spend a lot to get a solid mouse and keyboard, especially with this sale on. For less than twenty bucks, you get a wireless keyboard with handy media controls and app shortcuts plus an easily portable wireless mouse. As there are no RGB lighting or special features here, battery life is listed in the months - Logitech claim up to 15 months for the keyboard and five for the mouse. This is the best-selling mouse and keyboard combo on Amazon with a four-star average review score, so it's definitely worth considering.
Logitech 7.1 gaming headsets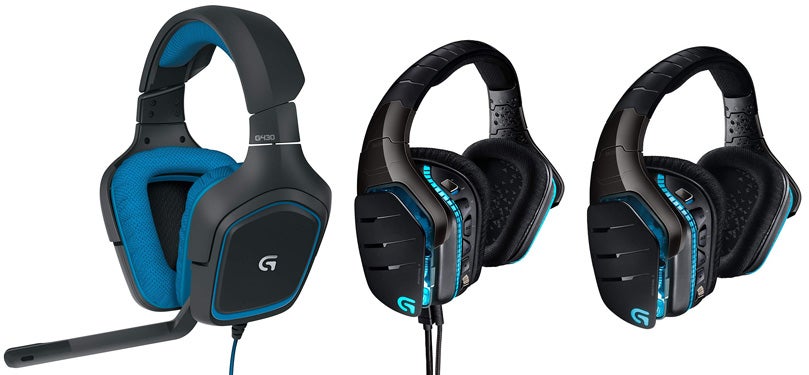 Logitech G933 wireless gaming headphones - $100, was $200 (Newegg: $140)
These headphones are Logitech's flagship gaming model, the G933 Artemis Spectrum. They support basically every feature you could want on a premium gaming headset - wired or wireless connectivity to PCs and consoles, 7.1 Dolby surround sound, mixing between up to three simultaneous inputs and - of course- RGB lighting. There are even buttons on the side of the earcups that you can assign to macros or use to control your music.
Logitech G633 gaming headphones - $60, was $150 (Newegg: $90)
If you don't need wireless connectivity of the G933, then the G633 Artemis Spectrum might be a wiser choice. It can still connect to a wide range of PCs and consoles, offers earcup media controls and sports the same hyper-gamer look. It also supports 7.1 Dolby surround sound and has RGB lighting, which are not big draws for me but might be essential for you! Given the difference in prices between the G633 and G933, this feels like the better value for money.
Logitech G430 7.1 gaming headphones - $30, was $80 (Newegg: $40)
These are some of the best entry-level gaming headphones on the market, thanks to their comfortable design, cool blue colour scheme and choice of USB or 3.5mm connectivity. They also come with 7.1 DTS surround sound, which can be nice to make games and movies feel more immersive. I actually used these headphones for years before investing in a higher-end alternative, and while they don't compete with audiophile headphones, they are just fine for listening to music or playing games, and the mic is serviceable too.
---
We've only covered a fraction of the items on sale, so check out the full Logitech peripherals daily deal before it expires later tonight.
If you'd like to know which peripherals we recommend in general, apart from just those made by Logitech, we have a series of articles you should read linked below.