Devil May Cry 5 is getting a second demo next month
And it's coming to PS4 this time too.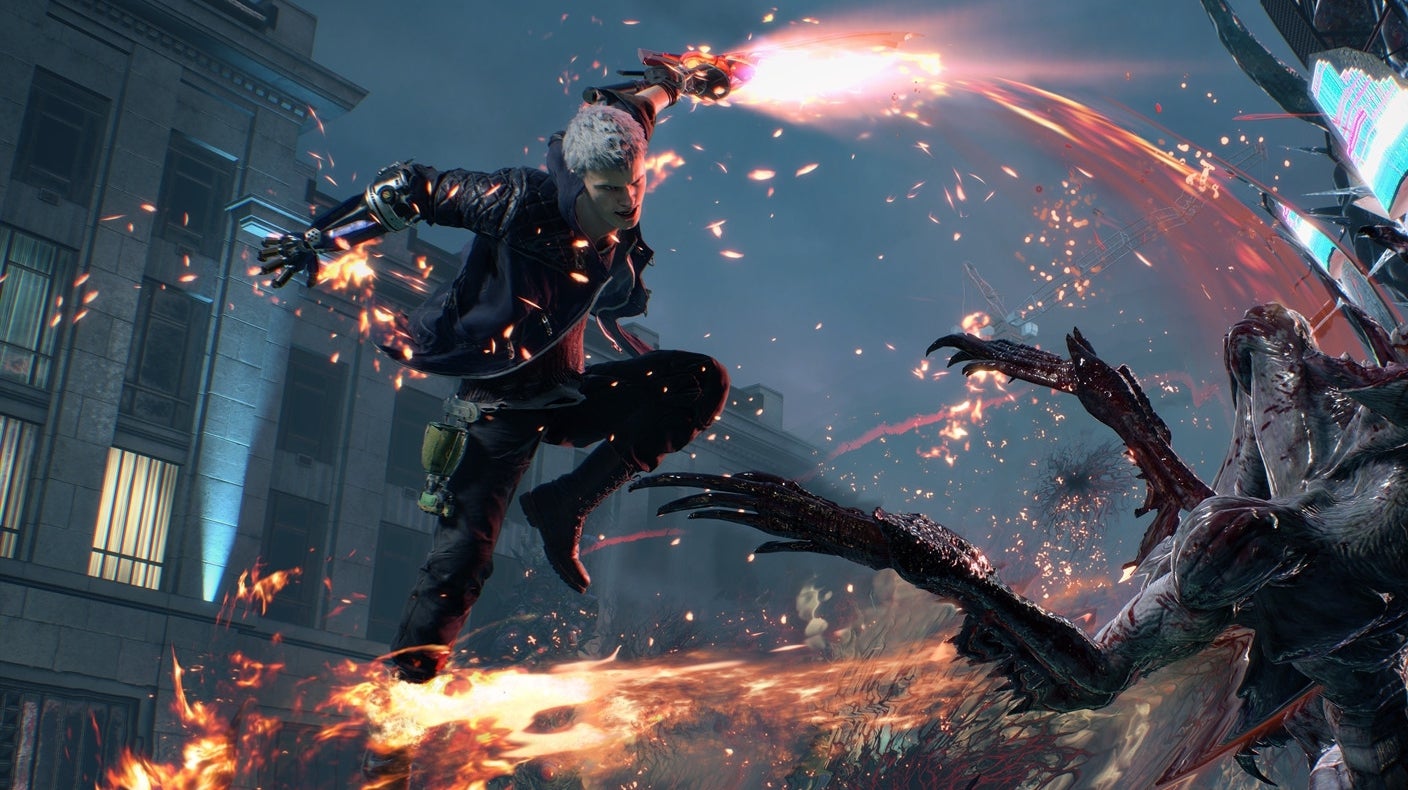 Capcom has announced that it will be releasing a second demo for upcoming hack-and-slasher Devil May Cry 5 next month, on February 7th.
An initial time-limited demo for Devil May Cry 5 released as an Xbox One exclusive at the tail-end of last year, but, as of today, it's no longer available to download. With this first demo out of the way, Capcom has taken to Twitter to reveal that a second demo is on the way, and is heading to PS4 alongside Xbox One this time around.
Capcom describes demo number two as "new", although it's not entirely clear if this means that it will feature substantially different content to its predecessor or if it will merely be a refined and expanded version of the Xbox One original.
The initial demo cast players as Nero, and featured almost an entire mission from Devil May Cry 5, including a boss battle against Goliath. It offered a chance to muck around with Nero's Red Queen sword and Blue Rose hand cannon, plus the Overture and Gerbera Devil Breakers.
Devil May Cry 5 is due to launch on Xbox One, PlayStation 4, and PC on March 8th. Although it's primarily a single-player affair (with micro-transactions, as Capcom confirmed last year), a new online component intriguingly enables players to guest-star in other's games at certain points where characters' paths cross.