Devil May Cry 5 has microtransactions
V bucks.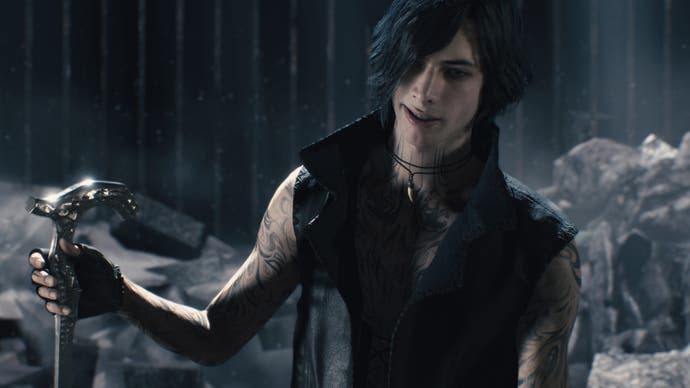 Devil May Cry 5 will allow players to spend real money to upgrade their characters.
The news came via a build of the game being shown at Tokyo Game Show, in which orbs could be bought at Divinity Statues in-game to hurry up progression - a system that had previously appeared in Devil May Cry 4 Special Edition, though given the backlash that similar systems have faced it's still a surprise to see it return.
Gamespot spoke to Devil May Cry 5 director Hideaki Itsuno about the inclusion of microtransactions in the game. "With giving people the ability to purchase Red Orbs, it's something we want to give people as an option," he said. "If they want to save time and just want to get all the stuff at once, those people can do that. But on the other hand I don't feel you have to get all the moves. You should be able to play it the way you want to play it."
It's a slight on an otherwise remarkable looking game, and while it's hard to know the full impact until Devil May Cry 5's release next March their inclusion will hardly win any fans. It also emerged yesterday that there would be some multiplayer component to Devil May Cry 5, with a PlayStation Network listing revealing support for up to three players - though Capcom isn't currently offering details on how exactly that will work.
We'll have more on Devil May Cry 5's showing at Tokyo Game Show for you in the very near future.