Destiny jumps seven places in UK chart following price cut
Big hitters retain control over top 10.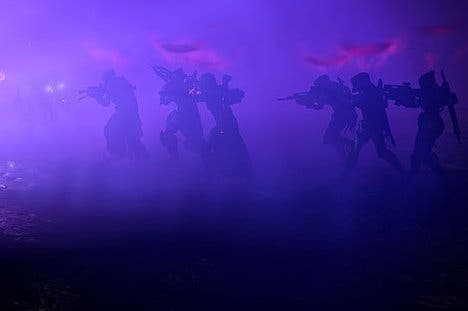 UPDATE: I'm told last week Destiny's RRP was cut by £10, which is likely the reason for the surge in sales, rather than the release of The Dark Below DLC. I've amended the headline.
ORIGINAL STORY: The release of Destiny downloadable content The Dark Below has sparked a surge in sales of the game in the UK.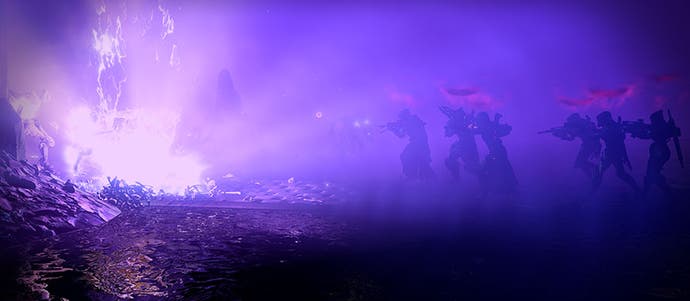 Sales of Bungie's first-person shooter shot up 29 per cent last week, sending the game up seven places from 16th to ninth in Chart-Track's all-formats chart. The Dark Below expansion went on sale on Tuesday, 9th December.
Elsewhere, the top 10 remained largely the same. EA's annual behemoth FIFA 15 remains number one despite a 21 per cent drop in sales. Activision's Call of Duty: Advanced Warfare is second, Rockstar's Grand Theft Auto 5 is third, Ubisoft's Far Cry 4 is fourth and Warner's Lego Batman 3: Beyond Gotham is fifth. All five of those games saw a drop in sales over the previous week.
Ubisoft's Just Dance 2015 improved, however, jumping five places to number six off the back of an 11 per cent sales spike. 66 per cent of those sales were on the dusty old Wii.
Lara Croft and the Temple of Osiris failed to make the top 40, but most will have downloaded the game (Chart-Track does not report download sales).
The top 10 in full:
FIFA 15
Call of Duty: Advanced Warfare
Grand Theft Auto 5
Far Cry 4
Lego Batman 3: Beyond Gotham
Just Dance 2015
Minecraft: Xbox Edition
Minecraft: PlayStation Edition
Destiny
Assassin's Creed: Unity