Destiny 2 Postmodern Prometheus and Cliffhanger - how to find and defeat Storm Minotaur and Tekton, the Constructive Mind
Everything you need for tackling the Io-based Destiny 2 Adventures.
Postmodern Prometheus and Cliffhanger are two mid to high-level Adventures you'll unlock in Destiny 2, and are available to play from the Io planetary area from most of the way through the story campaign.
Here on this page, we'll give you a rundown of exactly how to unlock and then complete the two adventures, as well as a note of what rewards you can expect for doing so.
Before diving in though, note that for more of the same, and a general overview of how Adventures work, you can take a look at our Destiny 2 Adventures hub, with a list of various other Adventures and links to their respective guides, too.
Destiny 2 - Postmodern Prometheus
Postmodern Prometheus is a mid-level Adventure, and can be found on the planet Io.
Prerequisites: Complete the Fury story mission.
Recommended power: 130
Reward: Upgrade Point.
Here's what you need to do to complete the Postmodern Prometheus Adventure and tackle the Storm Minotaur:
Collect the Traveler's energy - There are several patches of energy visible from your start location, and when you collect one it will respawn after a short wait so gathering five shouldn't pose a challenge.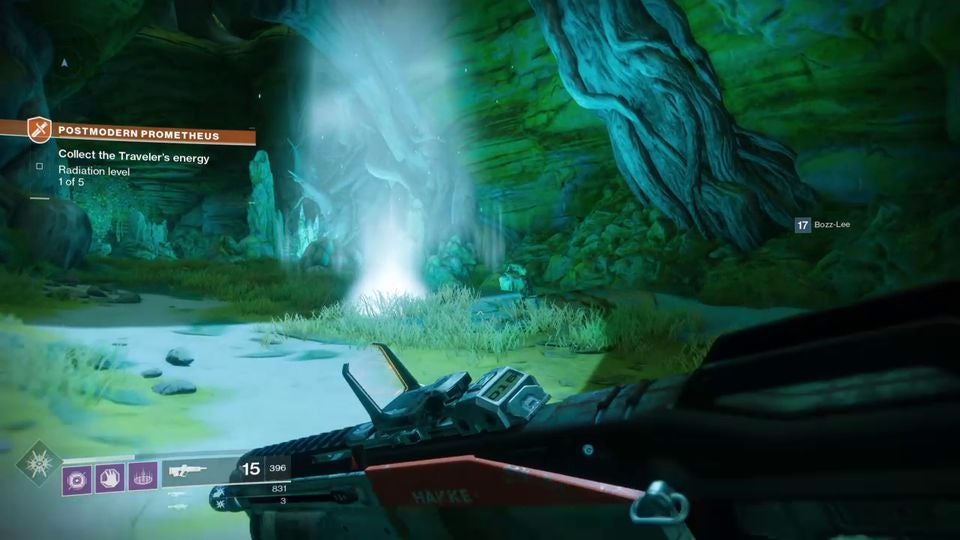 Calibrate Asher's test equipment - You need to melee-kill eight Vex - the nearest targets will be shown on your radar. Unfortunately the first one is a Storm Minotaur, not the easiest punchable target, so you'll want to wear down as much of his health as you can with your weapons before getting too close.
Travel to the test site - Hop on your Sparrow as it's a long walk.
Protect the experiment - You'll need to stay inside the force field while the counter ticks up to 100%. A few Taken Thralls will enter, but you don't need to kill them - jumping from one ramp to the other will keep you safe.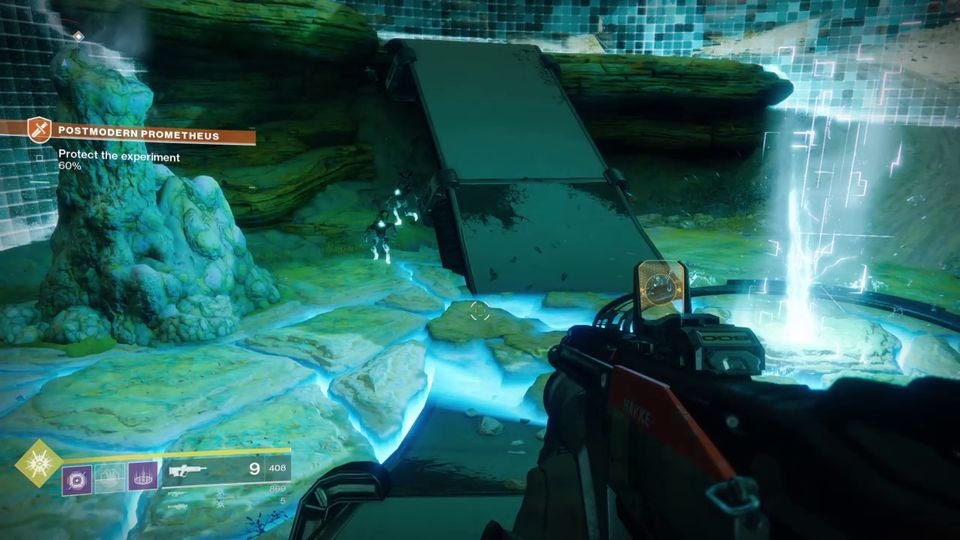 Repel the Taken - There are a lot of Taken to repel, and they will continue to spawn for quite some time so you'll just have to keep plugging away at them.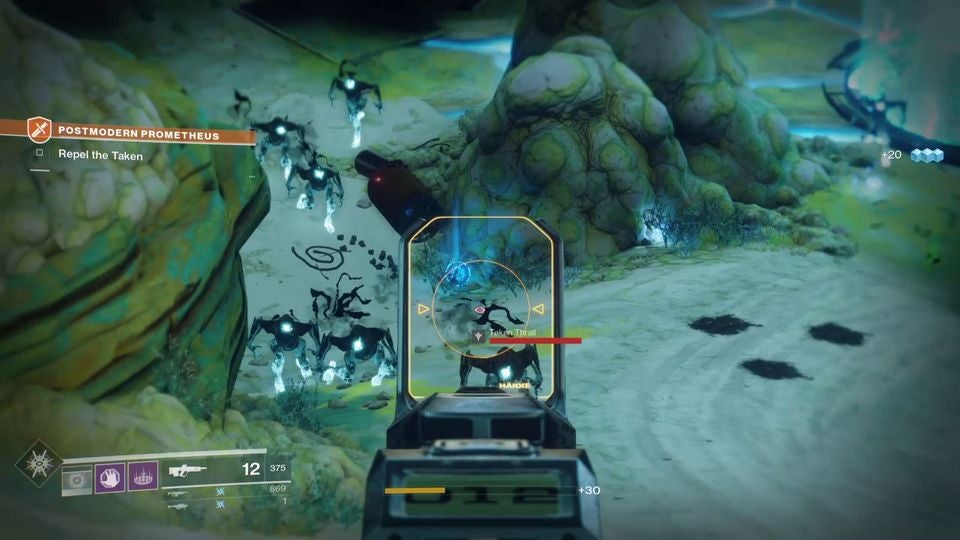 Defeat the Vex - When the Taken are down to the last few stragglers, more problems - Vex will now teleport into the area. There aren't as many of them to deal with as there were Taken, but they'll include several Minotaurs and Cyclopes so what they lack in numbers they make up for in firepower.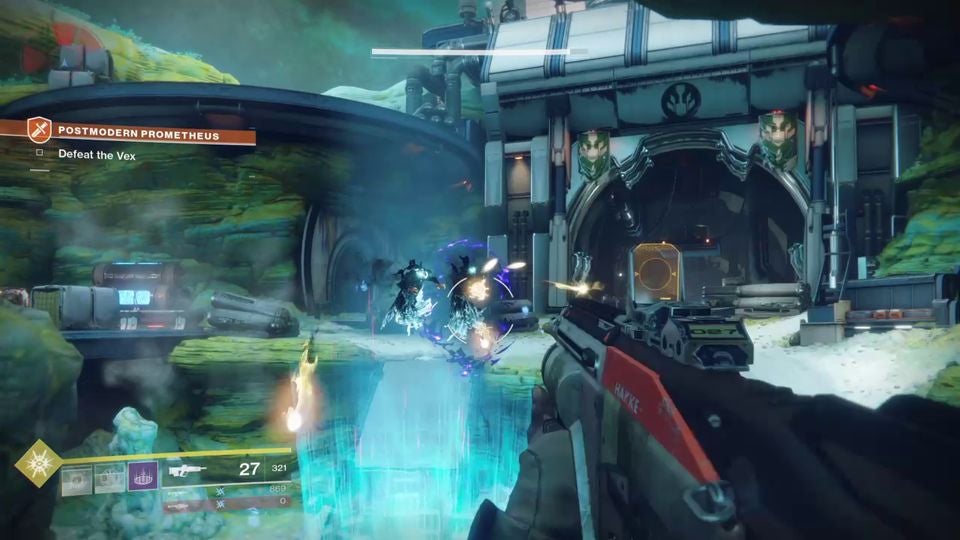 ---
The Season of Plunder is here! New additions include the Sails of the Shipstealer quest, Treasure Coordinates and Map Fragments, Cryptic Quatrains and Quicksilver Storm. Meanwhile, there's the arrival of King's Fall and weapons such as Doom of Chelchis and Touch of Malice, as well as the return of Allied Demand in Iron Banner this season. Get up to speed with our levelling guide ahead of tackling the Duality dungeon, and learn how to collect Calus Bobblehead locations, Calus Automaton locations and find all Opulent Key chests. For The Witch Queen, learn how to get Exotics including Dead Messenger and Parasite.
---
Destiny 2 - Cliffhanger
Cliffhanger is a mid-level Adventure, and can be found on the planet Io.
Prerequisites: Complete the Fury story mission
Recommended power: 130
Reward: Rare (Blue) loot.
Here's what you need to do to complete the Cliffhanger Adventure and tackle Tekton, the Constructive Mind:
Investigate the energy anomaly - Use your Sparrow to reach the cave, then head inside.
Eliminate Tekton, the Constructive Mind - Another day, another giant Hydra. Concentrate on Tekton, the Constructive Mind at the start of the fight as the smaller enemies will just keep respawning if you take them out.
Eliminate the Vex - Once Tekton gets to around 70% health he'll become immune to damage, so ignore him and turn your attention to the Vex that will spawn around the area.
Hunt Tekton - Leave the cave and mount your Sparrow, and head for the next marker.
Launch yourself to the platforms - Use the jump ring to fly across to the floating platform.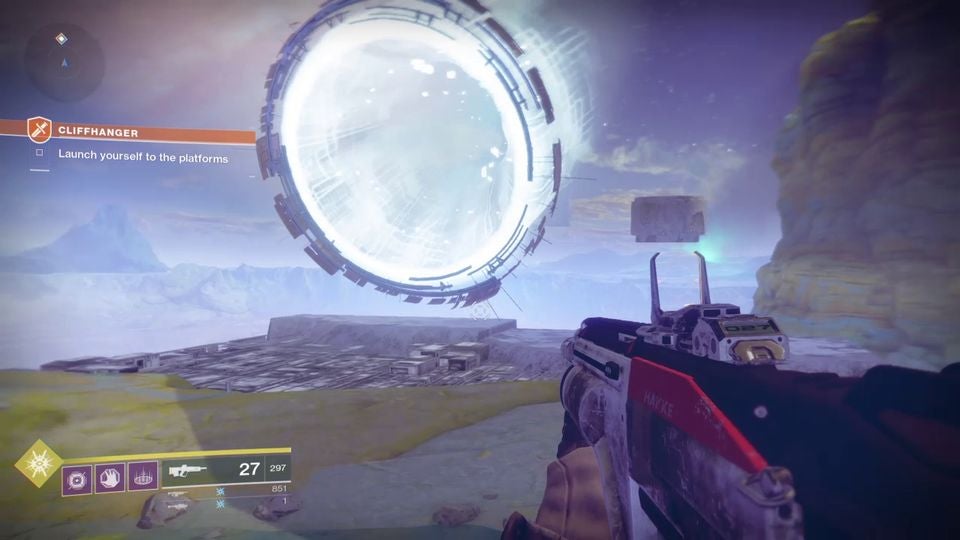 Connect to the Vex Collective - Stand in the central ring and a Conflux will appear.
Defend the connection - Remain within the ring, and do your best to keep the Vex at bay.
Eliminate the Gatekeeper - A Gatekeeper Minotaur will drop in to say hello; use a Void (purple) energy weapon to take out his shields, then switch to a Kinetic weapon to finish him off.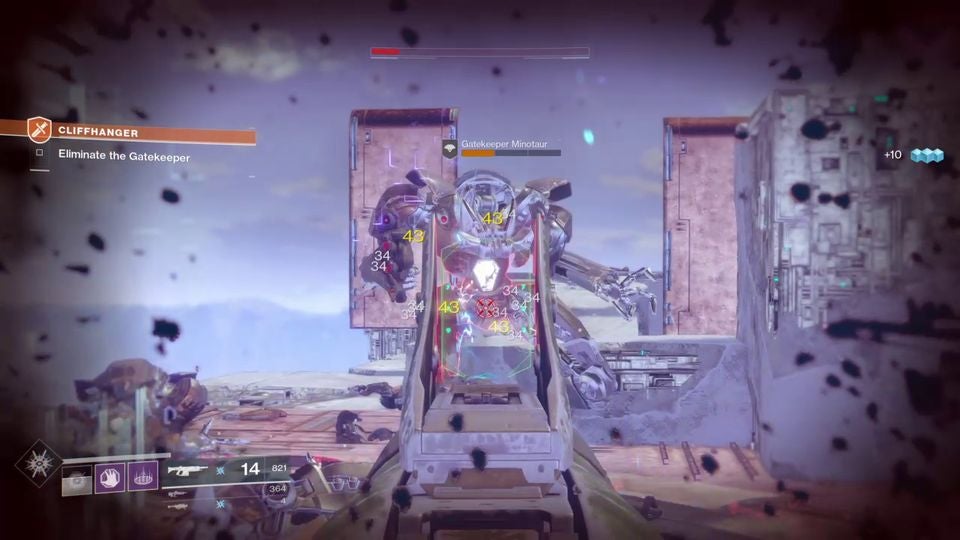 Hunt Tekton - Use the new floating platforms to reach the upper level.
Eliminate Tekton, the Constructive Mind - He's back. Concentrate as much fire on him as you can, and only worry about the smaller Vex if they start getting in the way; there's a reasonable amount of cover available, but watch out for splash damage form Tekton's cannon.
Eliminate the Cyclopes - A couple of Quantom Cyclopes will appear, and Tekton will once again become temporarily immune to damage. He'll also attempt to defend whichever Cyclops you're attacking, so you can either try and shoot round him, or switch your focus between the two when he intervenes.
Eliminate Tekton, the Constructive Mind - Finish Tekton off.
Return to solid ground - Use the jump ring to get off the platform.
With that, you're all done! Head back to our hub for Destiny 2 Adventures if you're looking for more on these.
Otherwise, nicely done, Guardian.