You can move Dark Souls from Games for Windows Live to Steam next month
UPDATE: It's now live.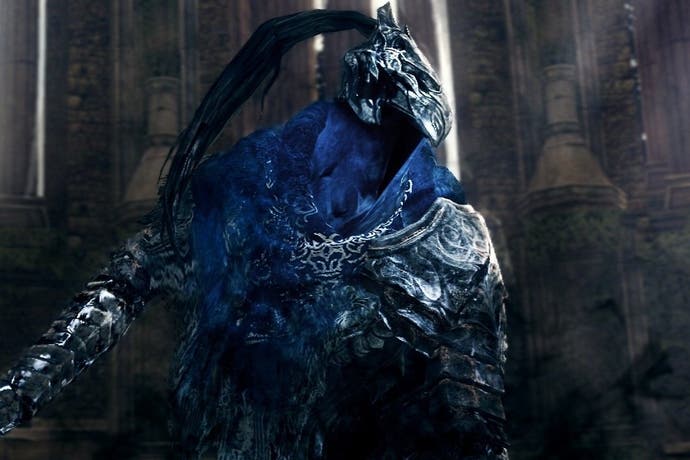 UPDATE 15th DECEMBER 9.19pm: The option to migrate your Dark Souls data from Games for Windows Live to Steamworks in now available.
This way you'll be able to keep your progress and achievements.
The Save Data and Achievements transfer service is available from today until 16th February, at which point Steamworks will become the default host for the game.
Check out the game's Steam discussion page for details on how to transfer your data based on exactly which version of the game you have.
UPDATE 26th NOVEMBER:: The migration from Games for Windows Live to Steam has been delayed slightly to December, announced Bandai Namco in the Steam forum.
"We are working hard to finalize the process to move your Dark Souls: Prepare to Die saves and achievements to Steam. We need to conduct additional testing and we are now targeting December to begin this process. We'll have more information in the coming weeks. Thank you very much for your patience!
ORIGINAL STORY 21ST OCTOBER: Next month you can move Dark Souls alongside its saves and achievements from Games for Windows Live to Steam, Bandai Namco has announced.
You can redeem your Games for Windows Live Tokens on Steam to get From Software's wonderful action role-playing adventure at no extra cost.
At some point in November there will be a window during which you can transfer your save data and achievements over to your Steam account. Games for Windows Live Rankings will not transfer, though.
There was some concern last year that Dark Souls' online modes would be sunsetted on PC as the game was limited to Games for Windows Live, which was slated to be shut down last July. Despite this, Microsoft was adamant that it would continue to support its PC games online.
On PC Dark Souls is known as Dark Souls: Prepare to Die Edition, and was released in October 2012 with new content. It was criticised for being a shoddy port of the console versions. Eventually, however, PC modder Durante issued a fix to enable display at 60fps, an improvement on the standard 30fps. To run the mod you'll need the original "Durante DSFix" mod first, which removes the the game's 1024x720 rendering resolution limit.
Japanese developer From Software had admitted having a "tough time" with the PC port, something it blamed on the studio's inexperience with the platform.
"We wanted to get the PC version out as soon as possible, it's more strictly a port from the console version. We haven't been able to step up into doing any specific optimisation for PC."
Rich Stanton awarded it 9/10 in Eurogamer's Dark Souls: Prepare to Die Edition review, saying: "Dark Souls: Prepare to Die Edition does not come with the technical options you would expect from a well-engineered PC game, because it's a port of a console game, and that's all From Software ever promised to deliver. Anyone who passes up Dark Souls for this reason is cutting off their nose to spite their neckbeard of a face."