What Volition cut for Australian version of Saints Row 4
UPDATE: Aussie version incompatible with others in co-op.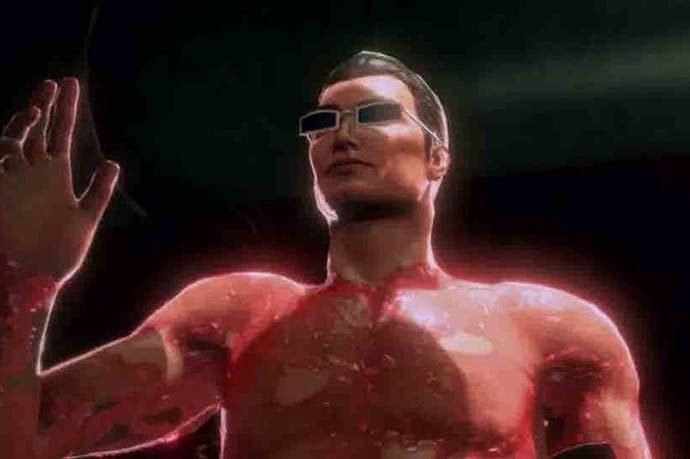 UPDATE: Australia's cut version of over-the-top open-world adventure Saints Row 4 will be incompatible with other versions in co-op.
Due to the slight difference in the game (one removed loyalty mission with a "homie", detailed below), the version will not be able to connect with copies of Saints Row 4 sold elsewhere.
"Due to the changes we were forced to make, this version is different than the version rated by rating boards like the ESRB, USK, and PEGI, which is why it will be incompatible with those versions in co-op," a statement on the game's official Facebook page read.
"As for the "Rectifier" weapon that was mentioned as an "alien anal probe" weapon recently - it launches enemies into the sky - this is and always has been a bonus weapon for the Season Pass. At this point in time we are still awaiting details on whether we can include it in the Season Pass in Australia or not."
ORIGINAL STORY: Saints Row 4 has at last been granted an Australian release after publisher Deep Silver agreed to remove a specific side-mission.
The game's Aussie version will now lack a loyalty mission with the character Shaundi, during which players smoked "alien narcotics" to gain superpowers. It was this use of (fictional) drugs for (again, entirely fictional) gain that wound up Aussie censors and earned the game a pre-emptive ban.
"Deep Silver and [Aussie distributor] AIE are pleased to report that the Australian Classification Board has now approved Saints Row 4 for sale," the publisher said last night. "They have granted the game an MA15+ rating. To achieve this rating one loyalty mission featuring the character Shaundi has been removed. This mission has been widely reported on and contains the use of alien narcotics to obtain certain superpowers.
"This mission represents approximately 20 minutes of gameplay out of the hours available to purchasers."
Deep Silver has assured that the removal of the mission will have "no negative impact" on the game's story.
Saints Row 4's release was first blocked when Aussie censors turned their noses up at the game's Rectifier anal probe weapon. This will now be optional add-on content, made available as part of the Saints Row 4 Season Pass.