Dirt Rally 2.0, Cities: Skylines are the next additions to Xbox Game Pass on PC
Alongside Saints Row 4: Re-elected and Bad North.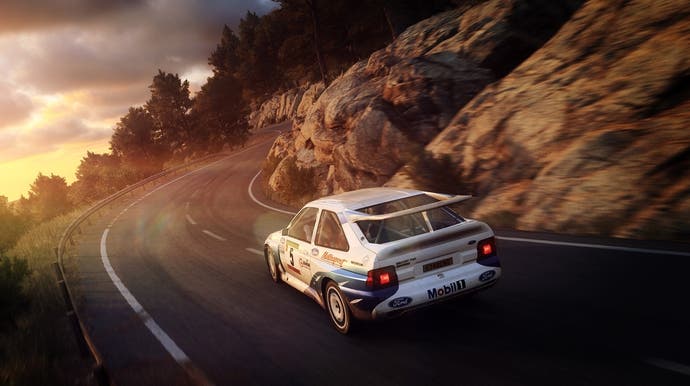 Microsoft has revealed the latest titles heading to its Xbox Game Pass subscription service for PC, and they look an awful lot like Dirt Rally 2.0, Saints Row 4, Cities: Skylines, and Bad North.
Cities: Skylines, of course, is developer Colossal Order's phenomenally popular city-builder, which, since its launch in 2015, has gone from strength to strength. Four years on, it's now received eight major expansions - After Dark, Snowfall, Natural Disasters, Mass Transit, Green Cities, Parklife, Industries, and Campus - plus an enormous number of free feature updates, and even a console release. Its enduring popularity is well-deserved too; it's a thoroughly entertaining urban planning and traffic management sim, and well worth checking out.
As for developer Volition's Saints Row 4: Re-Elected (which includes all DLC), it's a wonderfully idiotic spin on the open-world gangster genre, this time ramping up the ridiculousness to previously unseen heights. While early games in the series played it mostly straight, Saints Row 4 throws caution to the wind, delivering a game in which aliens trap our likeable rogue's gallery of heroes in a digital simulation of their beloved city of Steelport.
What follows is some delightfully over-the-top, and often genuinely funny, mayhem, hoovering in everything from absurd superpowers (you can literally run cars off the road and leap over skyscrapers), preposterous weaponry, and Haddaway's 90s pop classic What is Love.
Joining Saints Row 4 and Cities: Skylines on Xbox Game Pass for PC in the not too distant future are developer Plausible Concept's enormously enjoyable viking-themed micro-RTS adventure Bad North and Dirt Rally 2.0.
Eurogamer's Martin Robinson was so impressed by Codemasters' revitalised racing series earlier this year that he slapped an Essential badge on Dirt Rally 2.0 in his review, calling it "deep, involving and crafted with love". "The original Dirt Rally made a convincing claim at being the best off-road sim to date," he enthusiastically concluded, "I think its sequel can lay claim to being one of the best driving experiences available right now."
There are no specific release dates for any of the above games at present, but Microsoft says they'll be heading to its PC game subscription service "in the coming weeks".