Crash Bandicoot N.Sane Trilogy PC and Nintendo Switch leak comes from an unlikely source
Mugs.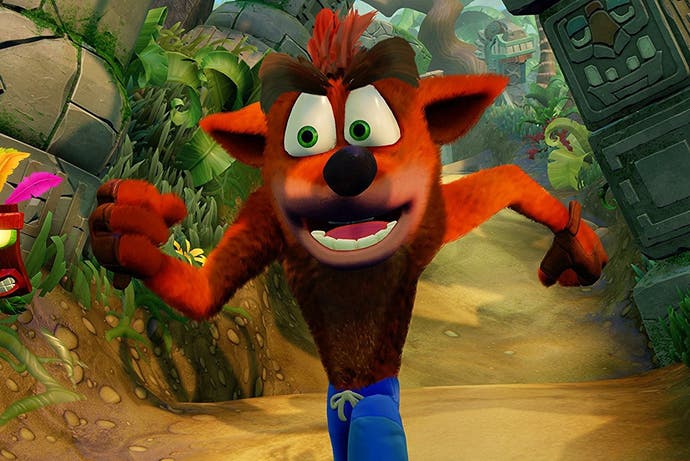 UPDATE: The article in Licensing Source Book Europe referenced below has been edited to remove mention of the N.Sane Trilogy ports and a new Crash game for 2019. Below is a screen grab showing the article in its original form.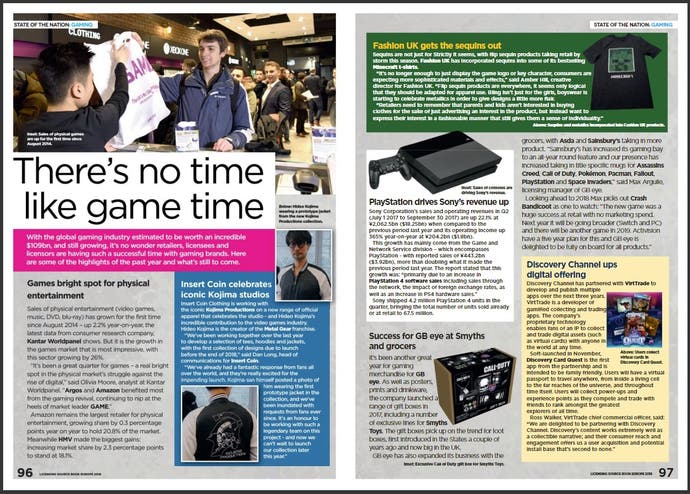 ORIGINAL STORY: Here's one we haven't seen before: a high-profile video game leak coming from a quote by a licensing manager in the spring 2018 edition of a magazine called Licensing Source Book Europe (skip to page 97 for the offending article).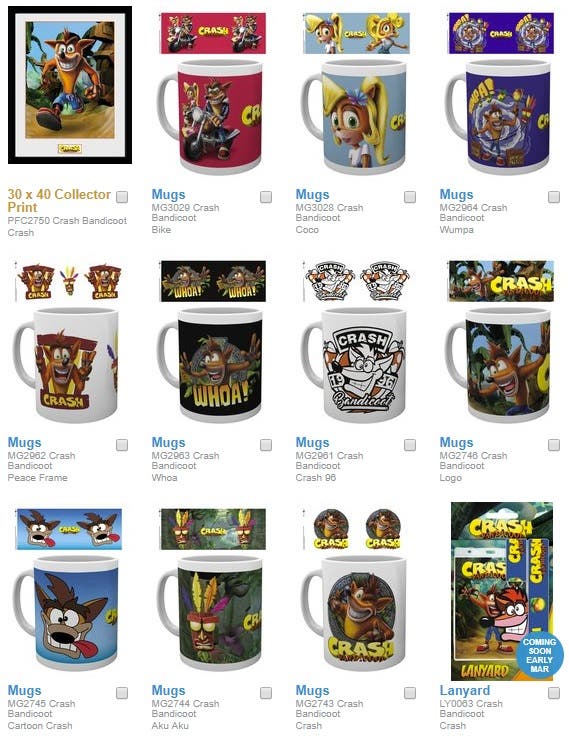 The licensing manager in question works for a company called GB eye, a European supplier of licensed merchandise. GB eye works closely with Activision on its franchises, including Crash Bandicoot, which is why this one is interesting.
For some time now rumours have swirled that the previously PlayStation 4 exclusive, Crash Bandicoot The N.Sane Trilogy is coming to other platforms (online shops listed Crash for Xbox One in the summer of 2017). GB eye claims N.Sane Trilogy, which was a big hit for Activision, will be released on PC and Nintendo Switch later this year (our sources have heard the same). There's no mention of an Xbox One version, but it's not ruled out. Activision has yet to comment.
The leak goes on: GB eye says there will be a new Crash game in 2019, but there's no word on what this game is or which platforms it's for. Here's the quote in full:
"The new game [N. Sane trilogy] was a huge success at retail with no marketing spend. Next year it will be going broader (Switch and PC) and there will be a new game in 2019. Activision have a five-year plan for this and GB eye is delighted to be fully on board for all products."
That Activision plans to double down on Crash comes as little surprise, given how well The N.Sane Trilogy performed for the company. Outgoing Activision Publishing boss Eric Hirshberg said in August 2017 the game "surpassed all of our expectations by a pretty wide margin".
So, expect more Crash from Activision, ports of N.Sane Trilogy later this year when Sony's exclusivity deal for the game expires, and brand new Crash games further down the line.
Whether GB eye will fully on board with them remains to be seen.