Fans think recently released PlayStation advert is teasing new Crash Bandicoot game
Joins a mounting pile of evidence.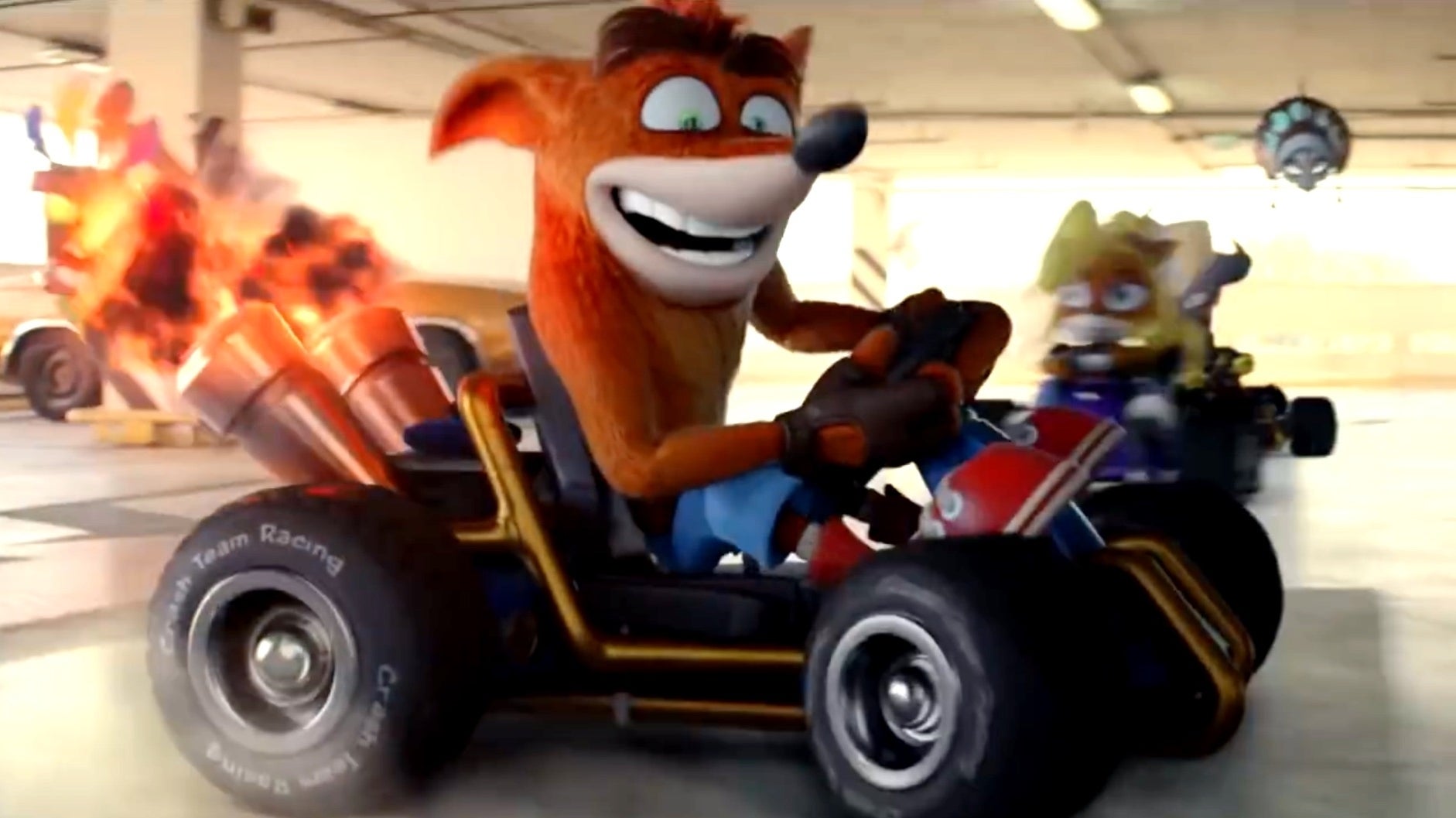 Fans of Crash Bandicoot might be in luck. Recently spotted shenanigans in a new PlayStation commercial join a pile of mounting evidence suggesting that a new Crash game is on the way.
The advert in question, titled It's Time to Play, features a procession of high-profile video game mascots interacting with non-video-game humans - with one segment, in a nod to Crash Team Racing, featuring Crash and pals roaring around a car park. Here's where the mystery lies.
It's a bit of a blink-and-you'll-miss-it moment, but as the mostly familiar karting procession closes in on the camera, a second mask can be seen hovering just behind Coco. Floating masks aren't, of course, anything new in Crash, but this particular once has not, as far as fans can make out, been featured in a game before.
Here's the mask in question, if you didn't spot it in motion: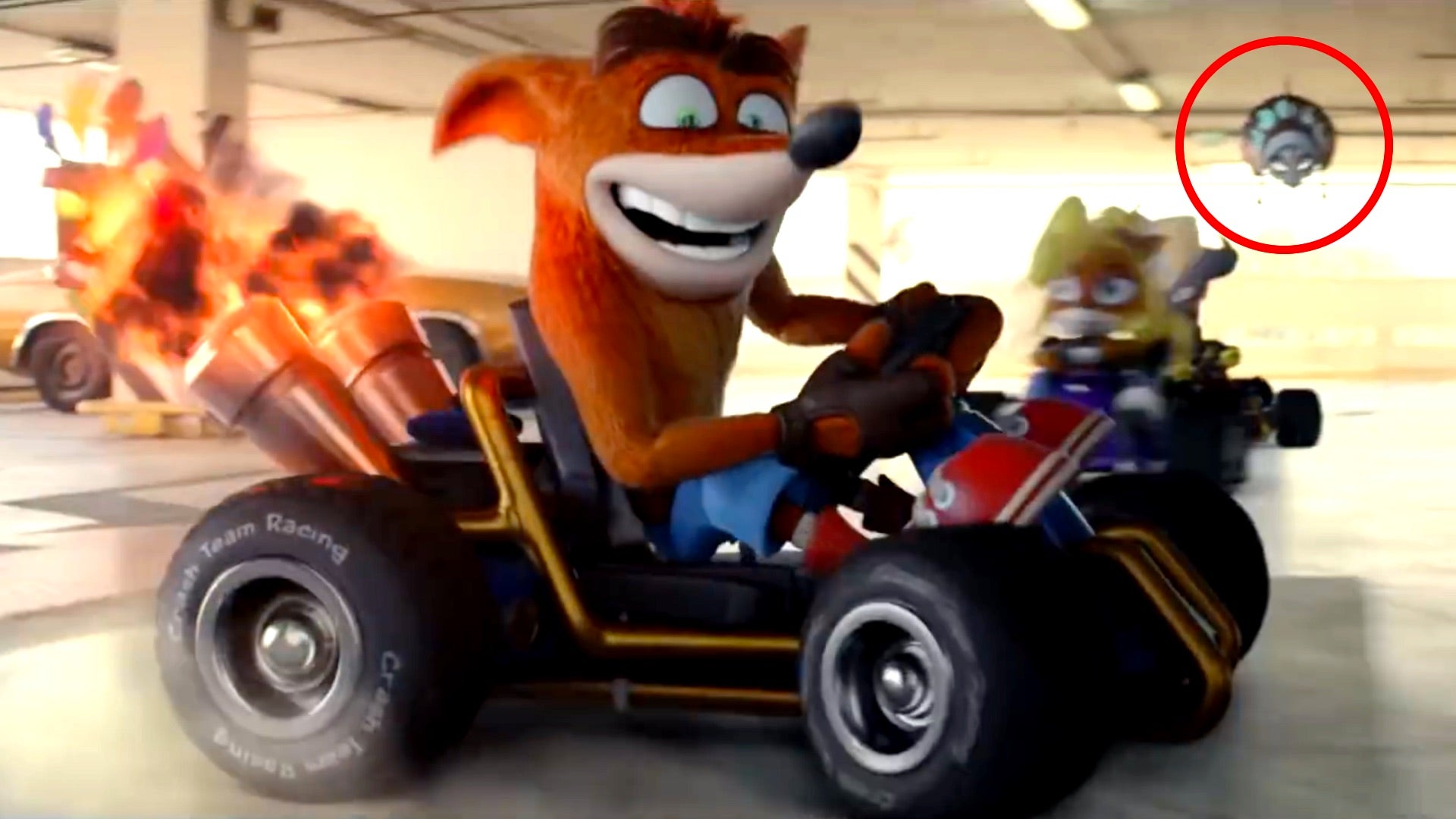 As noted by GamesRadar, Nicholas Kole - artist on developer Toys For Bob's recent Spyro remake - has fuelled fan speculation still further, with a well-placed "hmmm" emoji on Twitter. This isn't the first time that Kole has done the equivalent of a big ol' Twitter wink to the community regarding a new Crash game either; earlier this year, the artist retweeted what fans believed to be new Crash character art, spotted in the background of an image posted to - and then quickly removed from - Toys For Bob's Twitter page.
And then there's the small matter of the bus below, also from the PlayStation It's Time to Play campaign. That's definitely Crash in the image, but, as noted in this Reddit thread, not just any Crash - it's a brand-new version of the Crash model, closer to Naughty Dog's original designs, that doesn't yet appear to have been used in a game.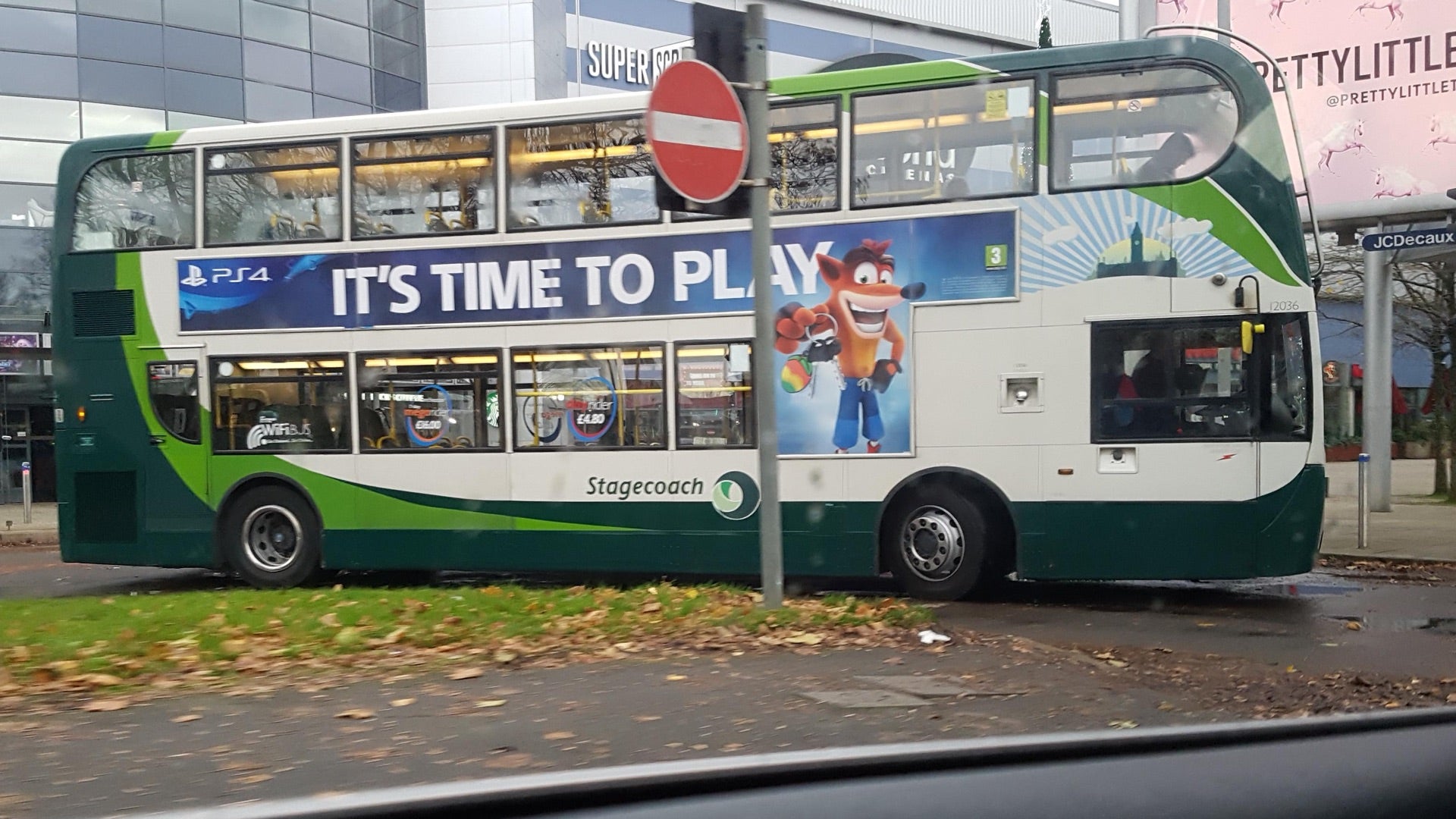 To cap it all off, the leaker that previously shared accurate word on the Crash Bandicoot N. Sane Trilogy and Crash Team Racing remakes has once again resurfaced, this time claiming the mysterious mask in Sony's PlayStation advert does, in fact, come from a new series instalment - one titled Crash Bandicoot Worlds, set for release next year.
Admittedly, it wouldn't be too much a surprise to learn that a new Crash Bandicoot game is in the works. Activision's Crash remakes have done the business by all accounts, and the publisher isn't exactly known for passing on an opportunity to squeeze a beloved franchise for all it's worth when there's money still to be made.
But if reports of a release next year prove to be accurate, there's not an awful lot of time to get the marketing wheels in motion. Could we see a new Crash title unveiled at this year's Video Game Awards on Friday, 13th December? It won't be long until we find out.