Step aside, Activision - the inevitable Crash Bandicoot remake in Dreams is here
In a spin.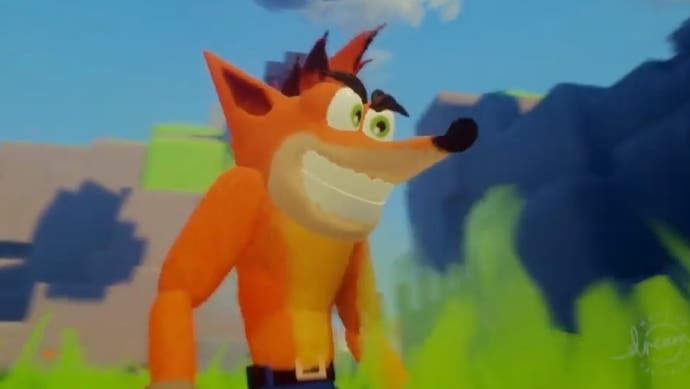 The inevitable Crash Bandicoot remake in Dreams has arrived - and it looks mightily impressive.
Crash himself is fully functional, with a spin, slide and belly flop animation. Only a few levels are available, but you can see how it all fits together in the video, below.
The Crash puppet, as it's called in Dreams, was mostly created by YouTuber Milbox R, although certain parts of the character were first created by others before being iterated on. The levels were made by Dreams creators Erdeppol and R-Doman, with help from Milbox R.
Milbox R has also worked on a Rayman recreation in Dreams, which looks pretty cool, too.
The creator part of PlayStation 4-exclusive Dreams, from UK developer Media Molecule, is currently available to buy from the PlayStation Store, although the full game still doesn't have a release date. Earlier this week Bertie had a look at what people have created using Dreams - and there's a lot of cool stuff.
The Activision-developed - and officially-licensed Crash Bandicoot remaster, dubbed Crash Bandicoot N. Sane Trilogy, came out on PS4 in 2017, then on Nintendo Switch, PC and Xbox One in 2018. Surely a few player-created Crash levels in Dreams won't bother Bobby Kotick's lawyers, right?
Right?