Crash Bandicoot N.Sane Trilogy heading to Xbox One, according to Hungarian retailer
Uncharted territory.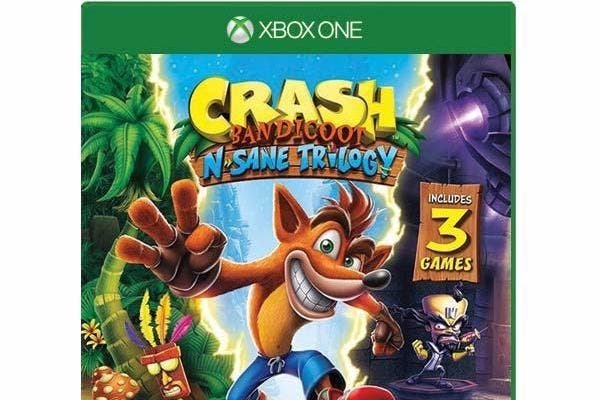 Crash Bandicoot N.Sane Trilogy - the remaster of Crash Bandicoot, Crash Bandicoot 2: Cortex Strikes Back and Crash Bandicoot: Warped - is seemingly coming to Xbox One if Hungarian retailer SuperGamer is to be believed. As reported by XboxAchievements, this retail listing suggests Vicarious Visions, the studio in charge of this restoration, will bring Crash's N.Sane trilogy to Xbox One on 8th December, though that could just be a placeholder date.
If this retail listing is accurate, it would make this Crash Bandicoot's premiere on Xbox One. You could say he's entering uncharted territory, again.
The Crash Bandicoot series began as a Sony exclusive, where its first four entries were made by Uncharted developer Naughty Dog. These included everything in the N.Sane Trilogy along with the spin-off Crash Team Racing.
After that, the series went to other developers and by 2001 the franchise had gone multiplatform with Traveller's Tales' Crash Bandicoot: The Wrath of Cortex, which launched on PS2 but later came to Xbox and GameCube.
The last new entry in the series was Radical Entertainment's 2008 adventure Crash: Mind over Mutant, which was released on PS3, Xbox 360, Wii, DS, and PSP.
We've asked Crash's current publisher Activision for confirmation about this Xbox One edition of the N.Sane Trilogy and will update should we find out more.