Control's upcoming The Foundation expansion gets new gameplay details, trailer
Features 4-5 hours of new story and side missions.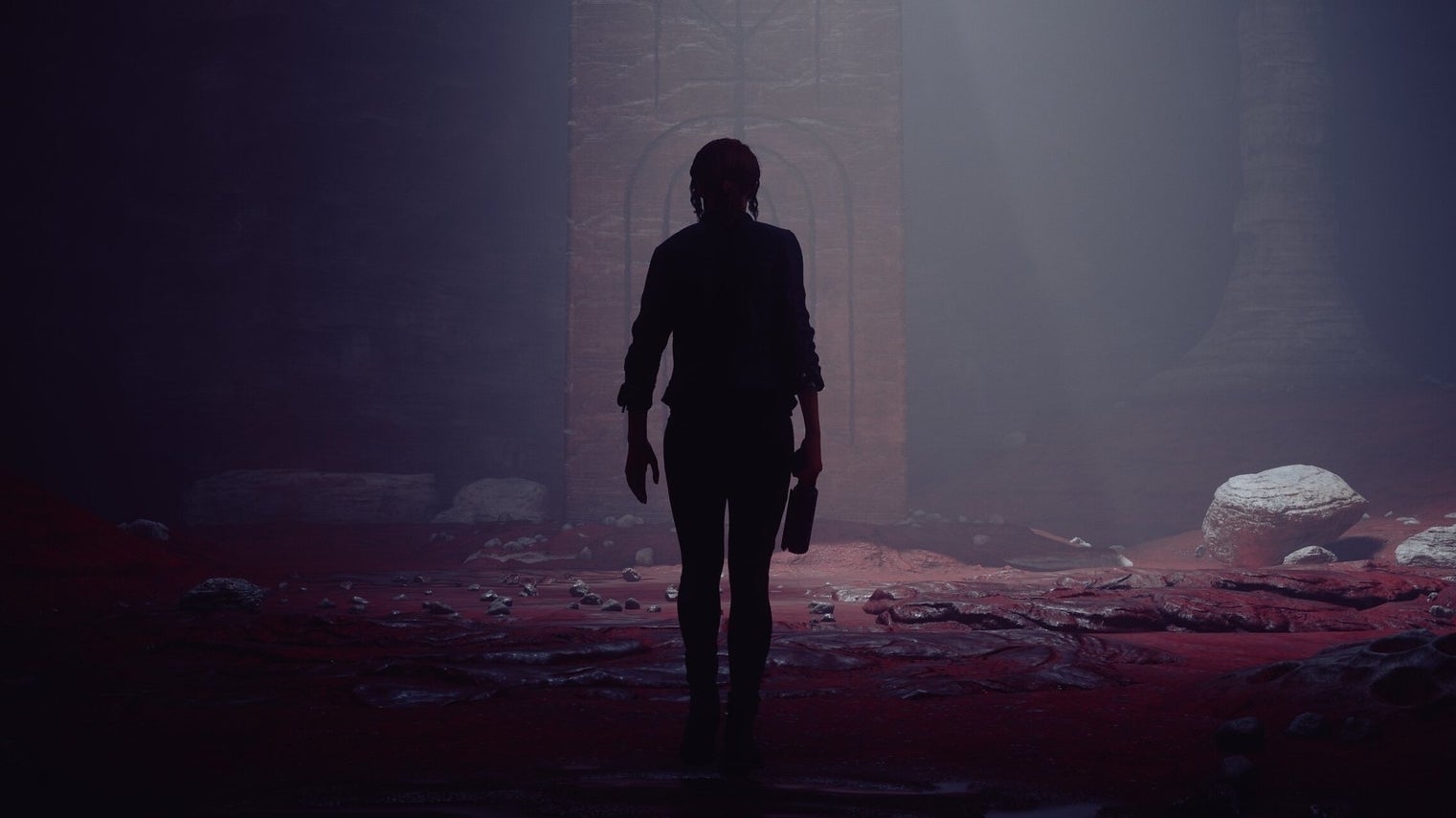 Control's first big story expansion, The Foundation, will be making its way to PS4 and PC next week, 26th March, and in the run-up to release, developer Remedy has shared a few more details - and a brand-new trailer - of things to come when the Oldest House reopens its doors.
The Foundation, as its name suggests, leads protagonist Jesse Faden back to the Oldest House's startlingly vast substructure, where damage to a mysterious object known as the Monolith has caused the Astral Plane to begin leaking into our dimension.
She'll need to track down the Federal Bureau of Control's head of operations, Helen Marshall (who departed the main story rather abruptly, you might recall), in order to stave off calamity, and, perhaps, learn more about the Oldest House in the process. You can get a taste of the ensuing, spatially unstable mayhem in the new trailer below.
According to Remedy, The Foundation will feature story missions and side quests amounting to around 4-5 hours of new gameplay, which can be accessed via the Hotline Chamber in Central Executive once the main game has been completed.
New elements include a paranormal skill known as Shape, plus Service Weapon upgrade Fracture, both enabling Jesse to transform and shatter the Foundation's environments. There's also a"particularly challenging" new enemy type known as the Hiss Sharpened, which specialises in pickaxe-wielding melee swings.
The Foundation will cost £11.99 when it comes to PlayStation 4 and the Epic Store next week (it's coming to Xbox One on 25th June), and it's also available as part of Control's £19.99 season pass. The latter will eventually provide access to Control's second (seemingly Alan Wake themed) story expansion, AWE, which is due to release later this year.
The Foundation will be accompanied by a free update for all players on 26th March, bringing improved map functionality, the option to reallocate Ability points using Essence at Control points, a new Shield ability upgrade known as Shield Rush - enabling Jesse to charge at and knock back opponents - plus a range of other quality of life and under-the-hood improvements.