Codemasters re-focuses on racing games as it closes Battle Decks studio
"We know that our hearts belong to racing in all its many glorious forms."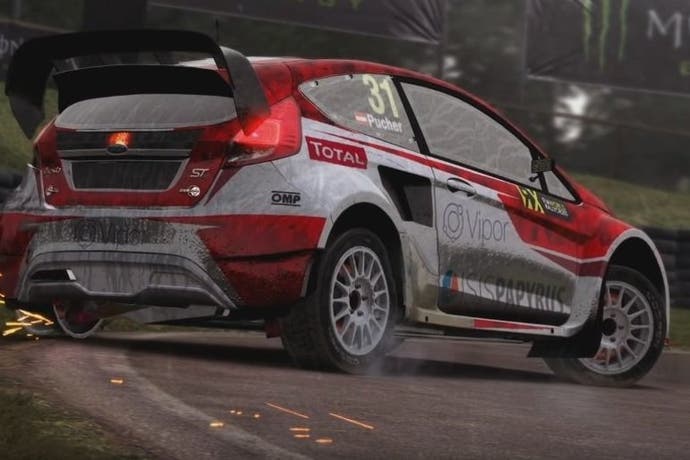 Long-running UK game studio Codemasters has closed the Malta-based developer that made virtual card game Battle Decks.
Battle Decks and the recently-released Overlord Fellowship of Evil both struggled to meet internal expectations, Eurogamer understands.
Overlord Fellowship of Evil was billed as a revival of the cult strategy puzzler series. But it was panned by critics, including Eurogamer's own Dan Whitehead, who called it "bland at best, broken at worst".
A spokesperson told Eurogamer that Codemasters has now decided to focus on racing games - the genre it's best known for.
Codemasters has struggled in recent years amid the transition to the current generation of consoles. Sales for the financial year ending March 2015 fell to £25.5m from £51.9m the previous year, resulting in a loss of £20.8m, up from a loss of £6.2m the previous year. Those low sales were the result of the company releasing just two major titles: Grid Autosport and F1 2014.
Codemasters blamed this sparse slate of games on the difficulties associated with upgrading its technology to work on PlayStation 4 and Xbox One. It canned two last-generation games in the process.
It's since released F1 2015 on PS4 and Xbox One, as well as Dirt Rally on PC. F1 2016 is in the works.
Codemasters has studios in Southam, Birmingham, India and Malaysia. It's controlled by Reliance Big Entertainment, a subsidiary of the Indian conglomerate Reliance Anil Dhirubhai Ambani Group. Long-standing director Rod Cousens resigned in March 2015.
Codemasters suffered a round of layoffs in January 2015, when 30 people were made redundant. Then, around 500 people worked at the company globally.
This morning, a source at Codemasters indicated around 30 staff at Codemasters had left the company over the last couple of months, including those who were part of the Malta team. But some 380 people remain on the books, and we understand the F1 team in Birmingham is unaffected.
Today's statement echoes one Codemasters issued when it set-up of its Codemasters Racing label back in 2012. Then, the company said it would only develop racing games after Operation Flashpoint and Bodycount flopped.