Chaos Theory creator plays Splinter Cell's greatest ever level
In honour of Panama Papers leak.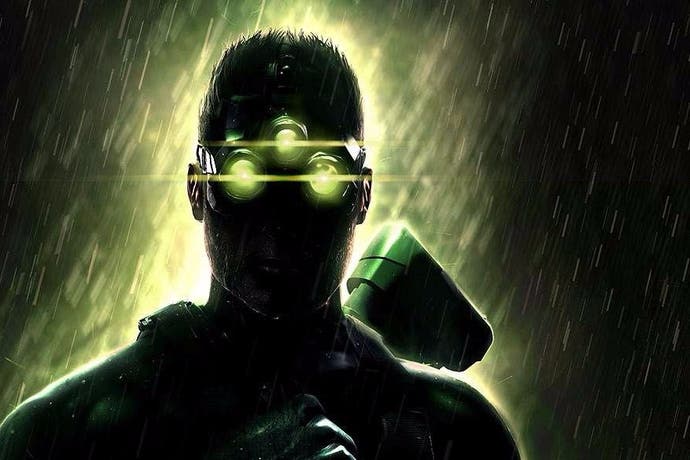 In honour of the Panama Papers leak, Splinter Cell: Chaos Theory director Clint Hocking has recorded a Let's Play of what's regarded as the best level in the entire stealth series - the Panamanian Bank.
"In honour of all of the assholes who don't pay their taxes around the world and f*** ordinary people who, you know, are gamers, we thought we would play the Panamanian Bank level of Splinter Cell," Hocking said in the video.
He's joined by Mathieu Berube who made the level, which Hocking believes is "the best level in Splinter Cell: Chaos Theory". The pair talk about how the level and game were made while they play.
Incidentally, Hocking and Berube are working together again on an unannounced project at Ubisoft, which we know is not Splinter Cell.
Splinter Cell: Chaos Theory was released way back in March 2005 on PC, PlayStation 2, Xbox and GameCube. There were altered DS, 3DS and even N-Gage versions as well as a mobile phone port in a time before smartphones (eww!). Eurogamer's then-editor Kristan Reed reviewed Splinter Cell: Chaos Theory, awarding it our favourite review score, 8/10.
Today you can find Splinter Cell: Chaos Theory on Steam for £9.99, or on Xbox 360 (via backwards compatibility) for £6.75 - this is how Hocking and Berube are playing it - or on PS3 in high definition for £7.99.