Capcom reports another year of record profits, as sales of Resident Evil Village pass 6m
UPDATE: More sales revealed, and we're lycan it.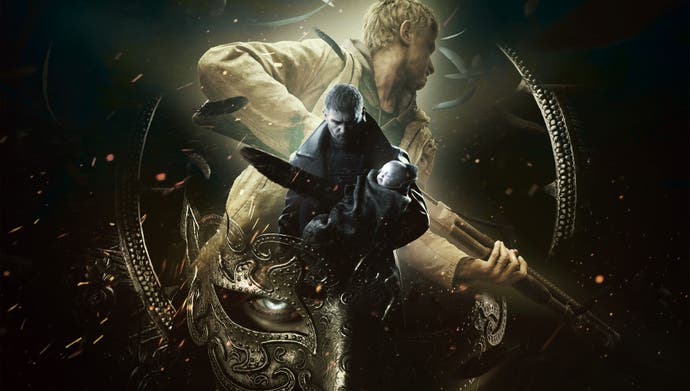 UPDATE 18/5/22: Capcom has updated its list of best-selling games, giving us an update on the performance of its top titles (thanks, Gematsu).
Monster Hunter Rise has now sold 9m copies on PC and Nintendo Switch since launch (with an additional 1.3m this year).
Monster Hunter World: Iceborne has shifted 9.2m copies to date, with a further 400k copies this year across PC, PS4 and Xbox One.
The original Monster Hunter World sits at 18m sold, making it Capcom's best-selling game ever.
All of Capcom's top five best-selling games come from the past five years: Monster Hunter games World, Iceborne and Rise, plus Resident Evil 7 and the 2019 remake of Resi 2.
---
ORIGINAL STORY 11/5/22: Capcom has had yet another great year of sales, and as such made some pretty tidy profits.
The company released its financial report earlier today and announced its "fifth consecutive year of record-high profits", although this is actually its ninth consecutive year of seeing some kind of profit growth. Capcom stated these profits have been driven by its digital contents business (so, hey there Resident Evil and Monster Hunter).
"Net sales were 110bn yen (up 15.5 percent from the previous fiscal year), operating income was 42bn yen (up 24 percent), ordinary income was 44bn yen (up 27.2 percent), and net income attributable to owners of the parent was 32,553m yen (up 30.6 percent)," Capcom said.
In addition to these impressive numbers, the company revealed that Resident Evil Village has now sold 6.1m copies and Monster Hunter Stories 2: Wings of Ruin has sold over 1.5m units worldwide.
Meanwhile, Capcom saw its overall annual sales of digital content reach 32.6m. For comparison, last year the company saw a figure of 30.1m units sold (which is still pretty good going). Capcom has accredited the rise of digital sales for boosting revenue, calling it a "highly profitable" way of doing things.
Last month, Capcom revised its earnings forecast, as its games are currently selling so well. While not mentioned directly in this latest earnings report, the company revealed in April that Devil May Cry 5 has now passed 5m sales worldwide.