Capcom promises more Dragon's Dogma as shipments top 1m
Plans to turn brand into a major franchise.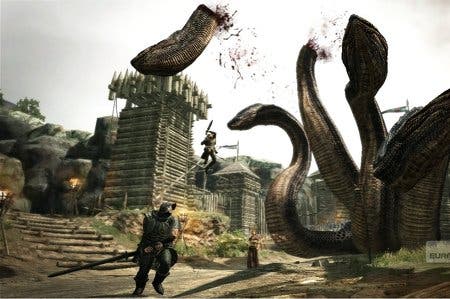 Capcom has promised to release more Dragon's Dogma games.
The news comes as Capcom announced total global shipments of one million for Dragon's Dogma. That's shipments, not sales, but impressive for a new intellectual property nonetheless.
While Dragon's Dogma failed to set tills alight in the West, it found success in Japan. The big-budget fantasy title sold 302,040 on PlayStation 3 in its first week on sale, with the Xbox 360 version adding another 29,024. That was the highest Japanese week one total for a new IP in a decade.
Week two Dragon's Dogma added another 82,000 units, making for over 400,000 copies sold in a fortnight. It is Capcom's 55th game to top the one million mark.
Buoyed by that success, Capcom said it plans to "develop this entirely new brand into a major franchise".
"Dragon's Dogma is part of Capcom's basic strategy of establishing game franchises through the creation of new brands," the Japanese company said in a note released today.
"This game was developed with the goal of creating another pillar of earnings for Capcom alongside Monster Hunter and Sengoku Basara. To further increase the value of brands used for its content, Capcom will continue to utilise a variety of initiatives that include the continuous distribution of downloadable content.
"Capcom plans to add more titles to the lineups of its core game franchises while introducing original titles as well. By focusing on these measures to enlarge the lineup of content under development, Capcom aims to maximise earnings.