Call of Duty: WW2 dev delays microtransactions to focus on fixing online issues
Belay that order.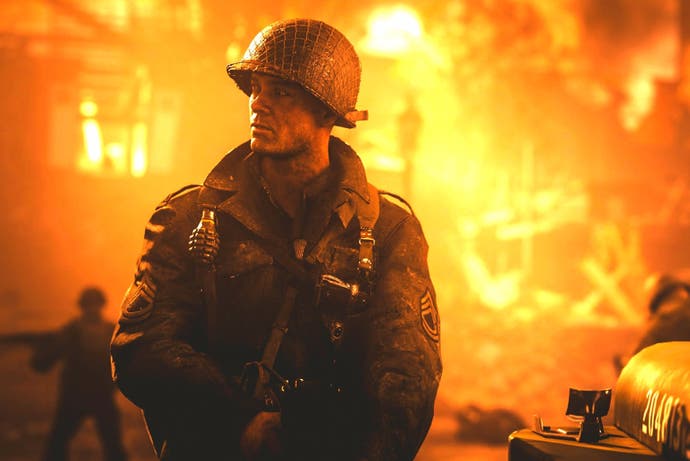 Call of Duty: WW2's microtransactions were due to go live today, 14th November, but have been delayed so developer Sledgehammer can prioritise sorting out the game's troubling online issues.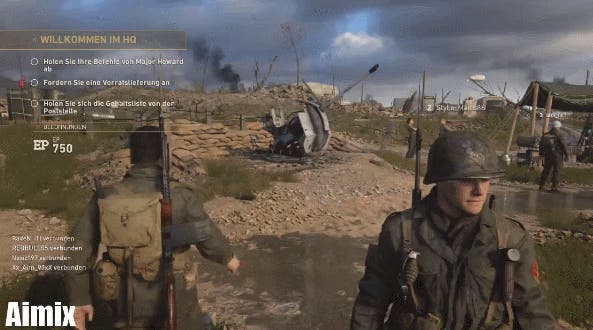 The game's microtransaction currency, dubbed COD Points, will now go live on 21st November "so the team can focus on our top priority items", Sledgehammer said in an update on the Call of Duty: WW2 subreddit.
COD Points are used to buy loot boxes, or supply drops in Call of Duty: WW2 - the boxes that fall from the sky in the Headquarters social space - with real world money. Currently, there is no way to buy supply drops with real world money. In fact, the game does not have any microtransactions at all right now.
So, what are those top priority items? The return of dedicated servers is chief among them. Sledgehammer said it's currently expanding limited dedicated servers throughout Europe for testing purposes, so fingers crossed a return to a stable online experience isn't far off.
Last night Sledgehammer issued yet another patch, this time tackling the game disconnects so many people suffer. Sledgehammer said the patch was designed to address disconnects, stats loss and lobby freezes and "appears to have resolved these issues".
Yesterday we reported on the fact Sledgehammer accidentally gave all players double XP from the game's launch, and thus triggered triple XP over the past weekend when it launched an official double XP event. This issue was set to right itself yesterday (Monday, 13th November), but Sledgehammer extended double XP until this evening, UK time. This means day one players will finally notice a change in standard XP progression from tonight.
"This change matches our normal player progression to our design intent, and we will be monitoring moving forward to ensure the ideal experience for fans," Sledgehammer said.
And finally, Sledgehammer issued an update to the PC version of Call of Duty: WW2 designed to address the various issues the developer has been tracking. The patch notes are over on Steam.