Call of Duty: Modern Warfare teases Price as season four operator
Whisker tango foxtrot.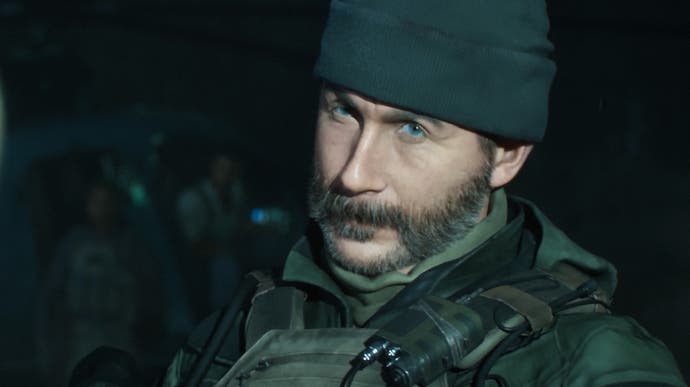 It all seems to be happening in the world of Call of Duty, as after players managed to burst into Warzone's bunkers for the first time (and found a nuke amongst other things), we've now got the first real teaser for Modern Warfare season four - and it looks like it'll feature a very familiar face.
The hints began when players received a cryptic message on the Call of Duty companion app, which said some sort of meeting would happen on the 21st. Nothing obvious happened in-game, but Activision yesterday sent out an email linking players to a "confidential" page on the Call of Duty website, along with the following video.
Along with some classic Call of Duty Russian accents (and what looks like a military Zoom call), the video mentions a "senior operator"... and up pops an image of Captain Price. Probably a not-so-subtle hint that we should expect Price to headline next season as an unlockable operator, in a similar manner to Alex in season three, who you could earn via the battle pass. It's sure to be a crowd pleaser.
Season four is expected to start on 2nd June, so if there are any remaining goodies you want to grab on the battle pass, you might want to get grinding on that now. Hopefully not as much as this Fortnite player.