Call of Duty: Modern Warfare 3 Collection 1 DLC PC release date announced
Finally.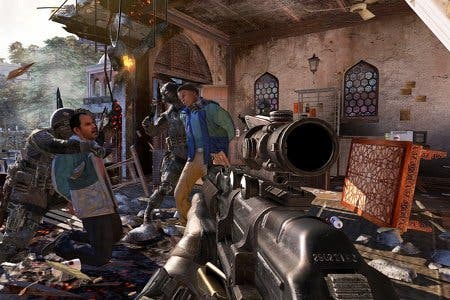 The Call of Duty: Modern Warfare 3 Content Collection 1 DLC launches on PC on 8th May, Infinity Ward has announced.
The Collection 1 content drop, which you'll be able to grab from Steam, includes four multiplayer maps: Piazza, Liberation, Overwatch and Black Box, and two Special Ops missions: Negotiator and Black Ice.
As per Activision's exclusivity deal with Microsoft, the Content Collection 1 launched first for paying Elite subscribers on Xbox 360 in January. All other Xbox 360 owners got it in March. PlayStation 3 owners got it this month. Now PC gamers get it in May.