Super cool Call of Duty: Modern Warfare 2 Campaign Remastered Easter egg fixes nine-year-old No Russian continuity error
Yuri for it now.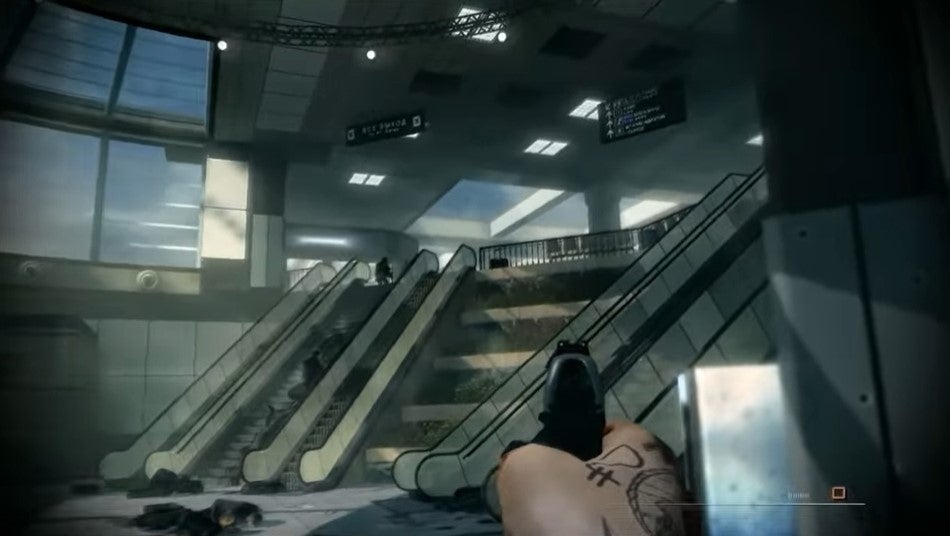 The Call of Duty series is known for its Easter eggs - but this is perhaps the best one yet.
THERE MAY BE SPOILERS AHEAD.
This week, Activision released Call of Duty: Modern Warfare 2 Campaign Remastered (as a month-long PlayStation 4 timed-exclusive, criminally), and its developers have taken the opportunity to slip in a super cool Easter egg that fixes a nine-year-old continuity error.
It has to do with Yuri, a playable character in 2011's Call of Duty: Modern Warfare 3. In Modern Warfare 3, the Russian loyalist is shot by Modern Warfare supervillain Vladimir Makarov. Yuri crawls into a lift and spills out into the carnage of Modern Warfare 2's infamous No Russian level. As Yuri, you try and fail to stop the massacre, eventually collapsing on the floor just outside airport security.
Yuri's appearance at the airport sparked a continuity error in Modern Warfare 2, as the character isn't in the original No Russian. Fast forward to 2020, and Call of Duty: Modern Warfare 2 Campaign Remastered. The developers have placed Yuri into the level - if you walk up the stairs then turn around to look back at where you've come from, you see Yuri stumble then collapse onto the ground.
The video below, from Call of Duty YouTuber Inkslasher, does a great job of explaining how it all fits together.
There's an odd glitch here, too. If you shoot near Yuri's feet he'll suddenly stand up, gun in tow. This gives us a good idea of what Yuri looks like, bullet in his chest, but I imagine it will be patched out sooner rather than later.
Call of Duty fans are currently sifting through Modern Warfare 2 Campaign Remastered to look for more Easter eggs, and no doubt more will be discovered in the coming weeks. They'll have to go some way to topping this Yuri one, though.