Call of Duty: Ghosts built on a "new next-gen engine"
PC and Wii U versions spotted on Spanish shop's website.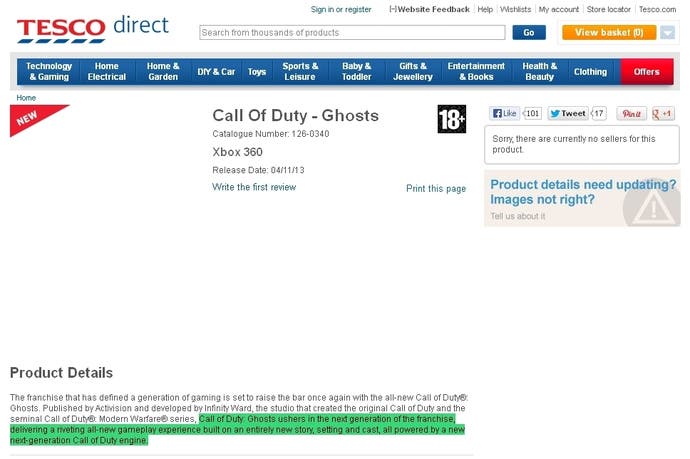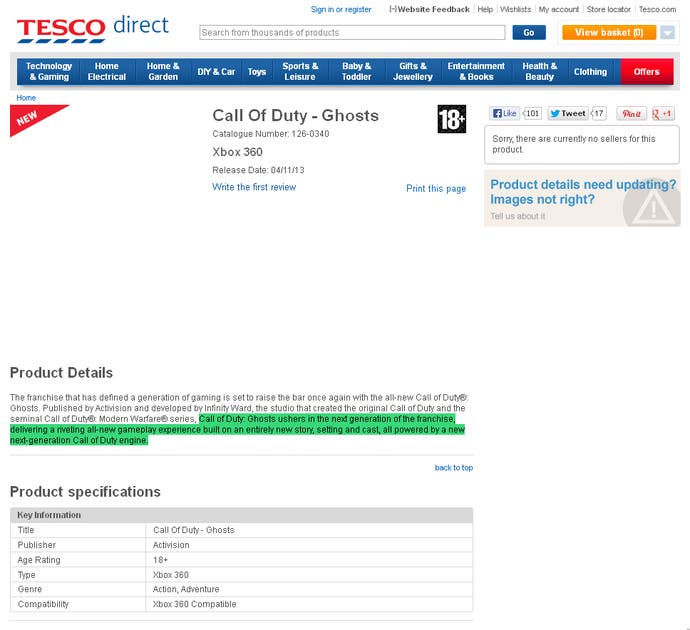 Call of Duty: Ghosts is built on a new engine, according to a shop description for the game.
UK supermarket Tesco, which leaked the name of the game last week in a listing that was quickly pulled, spewed a product description that mentioned the inclusion of a new engine. It was spotted by All Games Beta before it was, predictably, pulled.
"The franchise that has defined a generation of gaming is set to raise the bar once again with the all-new Call of Duty: Ghosts. Published by Activision and developed by Infinity Ward, the studio that created the original Call of Duty and the seminal Call of Duty: Modern Warfare series.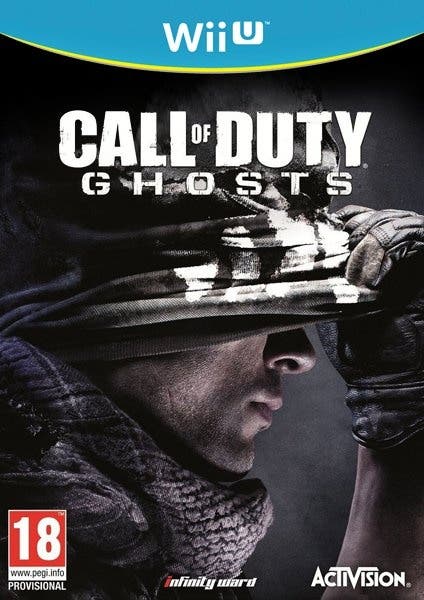 "Call of Duty: Ghosts ushers in the next generation of the franchise, delivering a riveting all-new gameplay experience built on an entirely new story, setting and cast, all powered by a new next-generation Call of Duty engine."
Call of Duty fans have long-called for a revamped game engine. The series has for some time now been built using the IW Engine, itself a modified version of id Tech 3 from Quake 3 Arena. Last year's game, Treyarch's Black Ops 2, was built using the IW 3.0 Engine, which took advantage of DirectX 11 cards on PC.
With the release of the PlayStation 4 and the next Xbox set for later this year, it is the perfect time for Activision to revamp Call of Duty's visual innards.
Meanwhile, a Spanish retailer called XtraLife (via NintendoLife) listed Ghosts for release on the PC and Wii U with box art. Last week's leak made mention of PlayStation 3 and Xbox 360 only. Activision did release Black Ops 2 for Nintendo's high definition console.
Call of Duty: Ghosts will be announced on 1st May, according to reports.