Borderlands 3 classes list, best class builds and how to respec classes explained
How to get the most out of Amara, Fl4k, Moze and Zane in Borderlands 3.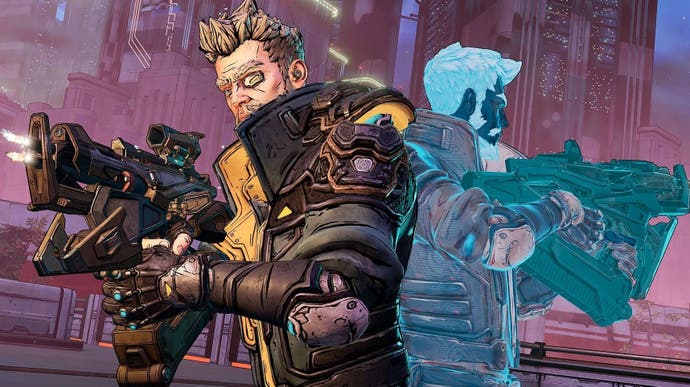 Borderlands 3 classes brings four new Vault Hunters to the crazy world of Pandora, each with their own playstyles.
After you've chosen the best class for you, it's time to get the most of them with the best class builds to aim towards.
And, while there are no wrong choices ultimately, but if you do regret placing points into the wrong skill, then learning how to respec in Borderlands 3 will become useful.
On this page:
Borderlands 3 classes explained, and what is the best class choice for you?
In Borderlands 3, each Vault Hunter - or class - has their own playstyle, which is made up of their three Skill Trees and various Action Skills. It's worth exploring what each Vault Hunter has to offer, before you start playing Borderlands 3 to ensure your making the decision that's right for you.
Here is each Borderlands 3 class and their Skill Tree in detail: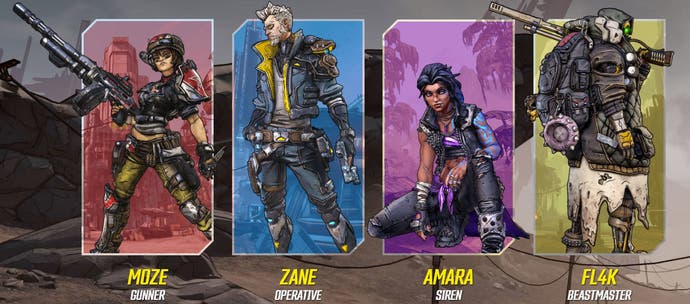 There is no such thing as the best class - it all depends on your playstyle and experience. We go into more detail in their respective best build sections, but we'd recommend:
For beginners, we'd suggest Moze and Zane. Both have Skill Trees that are dedicated to boosting their Shields, bringing that added protection you need in the toughest of battles.
For returning players, we'd recommend Amara and Fl4k. Amara is focused around dealing large amount of damage by skilfully using both her melee attacks and her variety of Action Skills; since Borderlands is a very Gun Damage focused series, you need to have a good understanding of the game mechanics to properly utilise these abilities. Fl4k, meanwhile, brings a whole new playstyle to the Borderlands series with their pets, and to be a successful Fl4k player, you need to be able to balance both Fl4k themselves and your chosen pet.
For solo players, we believe that Moze is the best character for solo playing, thanks to her mixture of offensive and defensive Passive Abilities, it's very easy to build up a strong character build.
Still undecided, or made a decision and want to know more about the best builds for a particular character? Read the following sections for some specific build recommendations...