Bloober Team says Silent Hill "leak" is based on "outdated or incomplete" information
…but does not explicitly deny it's happening, either.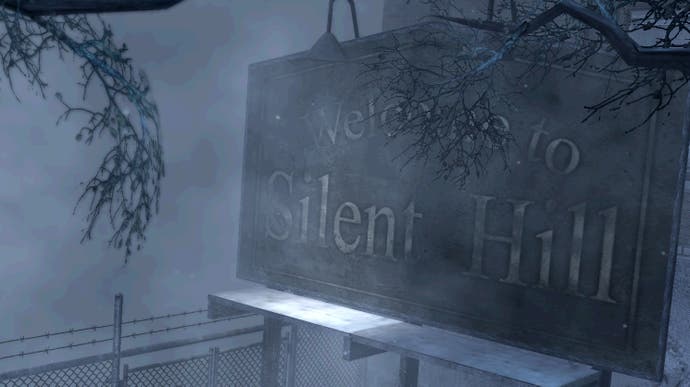 Bloober Team has responded to fan speculation that its new partnership with Konami could mean there's a new Silent Hill game on the way.
Following the recent discovery of EU funding applications from the studio for a number of codenamed projects - including H2O, Black, and Dum Spiro - fans are speculating that either one of the latter two games could be related to Silent Hill.
Bloober CMO Tomasz Gawlikowski, however, has clarified that the scope of these projects have changed considerably since the funding applications were filed.
"Online speculations based on outdated or incomplete information can often lead to strange theories among gamers," Gawlikowski told IGN via a statement, confirming that the studio had secured funding for past project proposals, including one - H2O - that later became Layers of Fear 2.
"We have also applied for two other projects, codenamed respectively Dum Spiro and Black," Gawlikowski continued. "After numerous iterations of Dum Spiro, we've concluded we can't at the moment deliver it in a form that is appropriately sensitive to the topic and commercially viable at the same time. In short, Dum Spiro is no longer in active development at the moment.
"Similarly, the initial idea for Black has also been shelved, and while we're still developing a game under this codename, it's now a much different project than what you could read on the web in the past few days."
Interestingly, though, the statement seemingly made no mention of Silent Hill whatsoever, and though Gawlikowski did not confirm a Silent Hill collaboration was on the cards, he didn't deny it, either.
ICYMI, Silent Hill publisher Konami recently confirmed a partnership with Bloober Team, developer of horror games such as The Medium and Blair Witch. The agreement allows Bloober to "produce games from existing and new IPs" which Konami owns - including, of course, the missing-in-action Silent Hill.
No further details on the project were announced at the time, other than some vague promises of "high quality content" and the exchanging of game-making "knowhow".
It has sent fan speculation soaring once more, particularly as Silent Hill composer Akira Yamaoka dropped a strong hint back in February that he was back working on the franchise. In a since-deleted YouTube interview, the prolific video game composer teased he was composing music for a project which was "the one you're hoping to hear about".