BioWare: "Sony won't let us run Mass Effect 3 Multiplayer Challenges on PS3"
PC, Xbox 360 get new character unlock this weekend.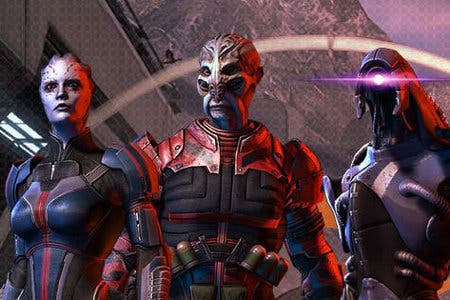 BioWare has blamed Sony for the lack of Mass Effect 3 multiplayer promotions on PlayStation 3. PC and Xbox 360 gamers get another event, Operation Resurgence, this weekend.
The regular promotions have run since Mass Effect 3's launch and granted access to in-game packs of multiplayer items.
PlayStation 3 gamers have yet to be included in these events. BioWare has not publically explained the reason for this despite repeated questioning from fans on the game's official forums. The developer has however now firmly pointed the finger of blame at Sony.
"Unfortunately, we are not yet able to offer our Multiplayer Challenge weekends on PlayStation 3. Sony has not yet approved the promotion," EA community manager Eduardo Vasconcellos wrote on the official BioWare blog.
"We continue to work with them to find a compromise, but until then, Sony will not allow us to run the same Multiplayer Challenges on the PlayStation 3 that we run on Xbox 360 and PC."
This means that PlayStation 3 gamers will, once again, miss the latest event. Scheduled for this weekend, Operation Resurgence will tie in to the new Resurgence DLC, offering 10 per cent more experience when playing on the free expansion's new maps, plus a guaranteed character unlock from one of the new classes.
In an unrelated issue, PC and Xbox 360 players are still to receive their rewards from the previous multiplayer event, Operation Raptor. Prize distribution has been halted after BioWare revealed some gamers had gained multiple packs. A fix was said to be coming this week.