Bethesda helps 12-year-old boy with rare cancer fulfil his wish of playing Fallout 76
"Just those hours of playtime made him happier than you know."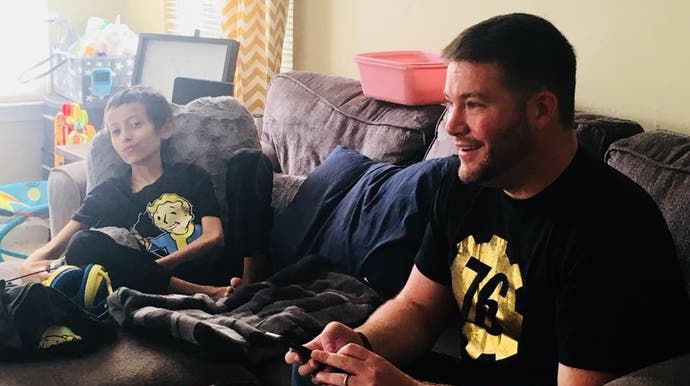 Bethesda has helped a 12-year-old boy with a rare form of cancer fulfil his wish of playing Fallout 76.
Wes, from Hampton Roads, Virginia, has battled stage four neuroblastoma for half his life after being diagnosed at just five years old.
Just days after doctors told Wes' family they thought it best to stop his treatment, he realised he probably wouldn't get to play Fallout 76, due out in November.
In a Facebook post, Wes' parents revealed Matt Grandstaff, assistant director at Bethesda, drove four hours from the company's headquarters in Maryland to the family home with not just a copy of the game, but a prototype of the Power Armor helmet due to come with the Power Armor Edition of the game, signed by Bethesda Game Studios chief Todd Howard.
"While he doesn't get to keep the game because it's too early, just those hours of playtime made him happier than you know," reads the Facebook post.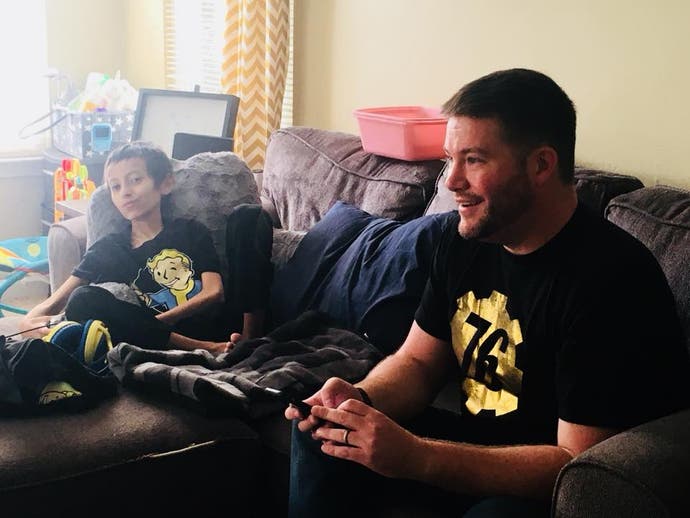 As Eurogamer reported in July, every so often Bethesda Game Studios, maker of The Elder Scrolls and Fallout games, opens its doors to terminally ill children who wish to see where their favourite games are made. It's part of the company's quiet ongoing support of the Make-A-Wish Foundation.
"We have had a lot of them wish to come to our studio," Todd Howard told Geoff Keighley in an on-stage Gamelab interview. "That's a good - you want a reality check at work, you're doing your day-to-day and then a family comes in with their child... They can wish for anything and they've come to your studio because they want to see how you make their favourite game and they want to play it. It is by far the greatest thing that we do.
"We don't talk about it a lot," he said. "I am now but it's a very private thing. The one takeaway is the family - because they always come in with their family - they think it's just a fun 'this is what my child wants to do', but then they see this operation of hundreds of people and what we're doing and how passionate we are, and they leave with this new connection with their child and it is... it's seriously magical. It's the greatest thing we do."
In this case, though, with Wes too ill to travel to BGS, the studio made the effort to travel to Wes. Well done, all.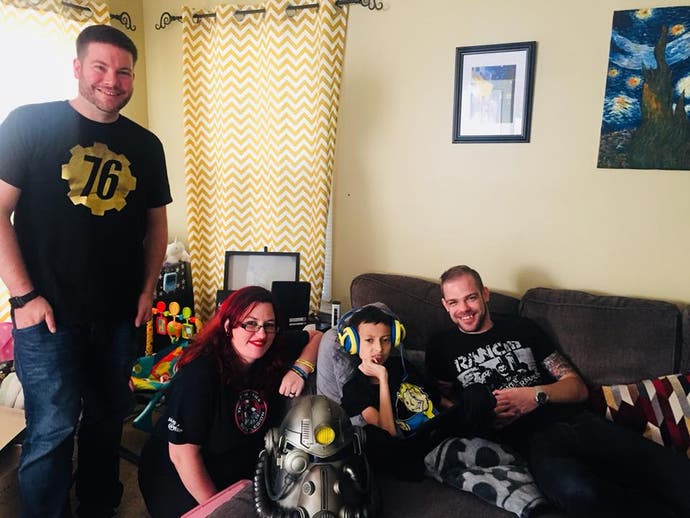 According to the NHS, neuroblastoma is a rare type of cancer that mostly affects babies and young children. It develops from specialised nerve cells (neuroblasts) left behind from a baby's development in the womb. It affects around 100 children each year in the UK and is most common in children under the age of five.
In a post issued earlier in September, Wes' parents discussed hearing the news that his doctors had decided to stop his treatment.
"It completely devastated us in every way imaginable. We told Wes and at first all he did was cry no no no. It was the worst thing I've ever had to do. It's still hard for me to believe that this is where we are. After 7.5 years of fighting, we left the Ronald McDonald House of NYC for the last time this week. Our hearts are shattered. Of course I will never give up on my boy. I continue to look into options for him as well as things I can do here at home.
"Wes says he is not mad anymore and he is not scared. He still has found ways to use his witty sense of humor and it keeps a smile on our faces just when we need it. He is not in pain and hasn't needed pain medicine. The radiation he had still leaves him feeling nauseous at times. He is just so very happy to be home."
Wes has a GoFund Me page, where his parents are raising money to pay for living expenses and the costs associated with travelling to doctors in New York City.