Battlefield 5 Firestorm mode finally has a release date
EA drops a new trailer - officially, this time.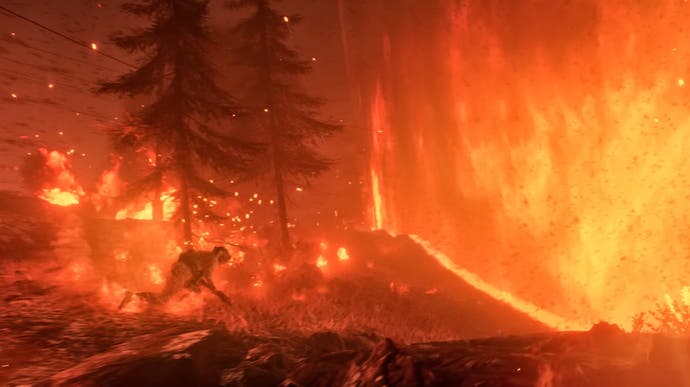 Given this week's earlier leak displayed the Firestorm tutorial, it's not exactly the first time we've seen Battlefield 5's battle royale mode in action - but the official trailer is now here, so you can take another look anyway.
Announced at the end of the trailer is news the mode will release on 25th March. Hopefully this will give it some breathing room from Apex Legends, which is due to unveil its battle pass and first season at a mystery date this month.
The trailer itself, meanwhile, displays more of the vehicles (including an amphibious car) and the highly destructive firestorm itself. This is able to wipe out entire buildings, but players seem capable of staggering through the flames - albeit with some serious burns. It's impressive they can survive when buildings can not.
The trailer also shows a little of the safes detailed in the earlier leak, which seem to hide some serious firepower. But what sort of tank is that?
More importantly: yes, the tractor is in the video.
The battle royale mode, developed by Criterion, will feature 64 players and solos, duos and four-player squad modes. The footage so far seems promising, with the vehicles and destructibility adding a different element to the battle royale formula. Could this be yet another solid battle royale title to add to the rotation?