Batman: Arkham Origins story DLC focuses on "key relationship" in comics canon
UPDATE: Bruce Wayne Initiation DLC out tomorrow, priced £5.49.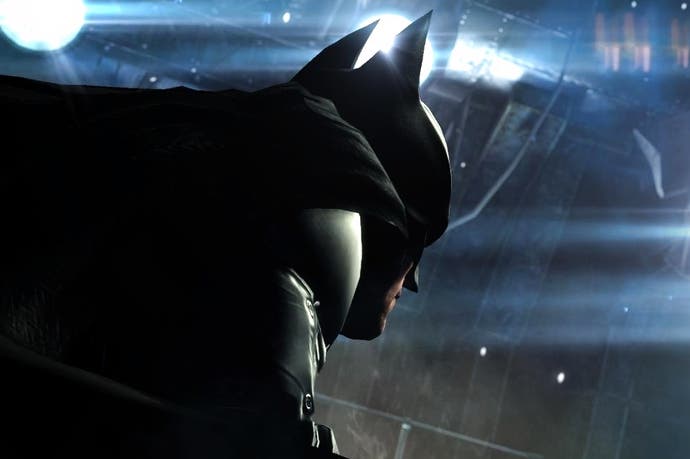 UPDATE #2: Batman: Arkham Origins' Initiation DLC will be available to buy on PC, PlayStation 3, Wii U and Xbox 360 from tomorrow, priced £5.49.
As detailed below, the pack contains four new challenge maps and two original skins, plus a small offering of story that explains the DLC's setting.
You play as a pre-Batman Bruce Wayne (the two included skins are Initiation Bruce Wayne and Vigilante Bruce Wayne) in maps set in Asia. It's here that Wayne learns under the guise of master ninja Kirigi.
Season Pass holders will get the extra content added to their game for free.
UPDATE: Even more skins and challenge maps are now available for Batman: Arkham Origins, including content previously only available in the UK as a Tesco-exclusive.
The Infinite Earths Skins Pack is now available to download on PC, PS3, Wii U and Xbox 360 priced £3.19, or as a for free if you are a Season Pass holder. Included are the Earth 2 Dark Knight, Long Halloween Batman, Batman: Dark Knight of the Round Table, Thrillkiller Batman, Earth 2 Batman and Classic Tim Drake Robin (available in multiplayer mode only on PS3, Xbox 360 and PC).
Next is the Black Mask Challenge Pack, which adds an extra two areas to the games challenge mode. This was previously available for free at Tesco and includes the maps Lot Full and Hidden Facility. It costs £1.59.
Lastly, the Batman: Arkham Origins Online Supply Drop #1, a £2.39 add-on for the game's multiplayer mode which includes clothing items, the sawn-off shotgun, extra weapon progression bonuses and skins.
ORIGINAL STORY: Batman: Arkham Origins' big story-stuffed DLC expansion will centre on one of the most pivotal relationships in the series, developer Warner Bros. Montreal has told Eurogamer.
The add-on will be similar in size to Arkham City's enjoyable epilogue Harley Quinn's Revenge, and is likely due for launch some time in the new year.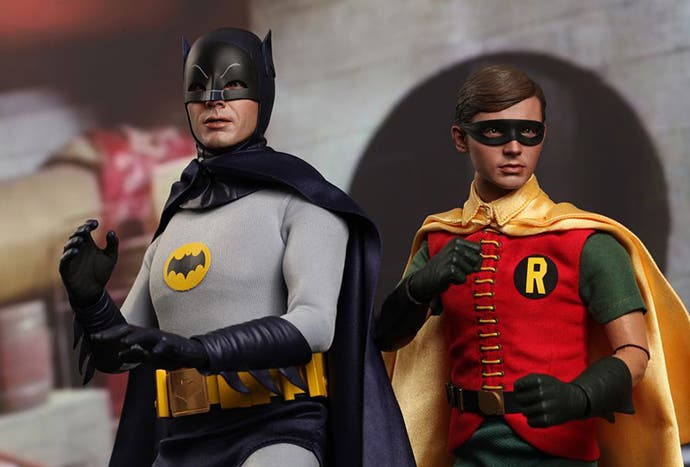 "It is in line with our angle of the origins - not necessarily of characters, but of key relationships," Ben Mattes, Batman Arkham Origins senior producer explained. "It is a DLC that will focus on one of the most key relationships in Batman canon."
Our best guess would be the pairing of Batman and Robin, the latter of whom is absent from Origins' main storyline but playable in the game's challenge maps.
But we'd just as happily play a section where you play a kick-ass version of Alfred.
Before that, Origins' smaller Initiation DLC will drop next-month, IGN learned. A challenge map pack with "a little bit of narrative", Eurogamer discovered back in September that it would star Bruce Wayne and be set in Asia.
"You play as Bruce Wayne learning to be a ninja," Origins' producer Guillaume Voghel told us. "That's a really cool one. Narratively there's some added content that will give players a little more background story."
You'll play as Wayne before he became the Bat and see him prove himself worthy to "his greatest teacher, Kirigi" - a ninja who taught Ra's al Ghul's League of Assassins.
The Initiation DLC's Achievements just popped up on X360A, suggesting a release in the next week or so is likely. There are two awards for 25 Gamerscore each, unlocked for completing the game's original challenge maps while playing as Bruce Wayne.