Batman: Arkham Origins' Initiation DLC stars Bruce Wayne in Asia
Permadeath mode I Am the Night also detailed.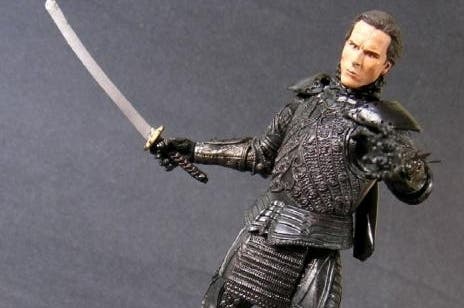 Batman: Arkham Origin's upcoming Initiation DLC will move the game's setting to Asia for an extra slice of origin story.
It's the first time that the Arkham series has featured an environment outside Gotham, and the earliest playable sequence yet in the franchise's canon.
"You play as Bruce Wayne learning to be a ninja," Arkham Origins producer Guillaume Voghel told Eurogamer at EGX 2013. "That's a really cool one. Narratively there's some added content that will give players a little more background story."
Batman publisher Warner Bros. Interactive recently revealed the contents of Arkham Origins' Season Pass, which includes the Initiation add-on. It'll offer you a chance to play as Wayne before he became the Bat and see him prove himself worthy to "his greatest teacher, Kirigi" - a ninja who taught Ra's al Ghul's League of Assassins.
"[But] it's not League of Assassins, it's ninja-related," Voghel continued. "It's when he learned to be a ninja and learned those techniques. He goes to a monastery - custom content was created for the DLC. You'll be in Asia in the monastery. The team did a great job on that, it looks really good."
Voghel also offered up details of the game's I Am the Night mode, available after you complete the main game and New Game Plus.
"The main narrative arc and side missions last about 12 hours," he explained, "and then you have all the collectibles. To get 100 per cent of that will take much, much longer. We have a new difficulty level, New Game Plus is coming pack - that's really difficult - and when you're done with that there's I Am The Night mode - which is no saves and one life."
UPDATE: Arkham Origins' creative director Eric Holmes has now said via Twitter that you can actually save - but the no-death penalty remains.
Holy smokes, Batman.