New Batman game from Arkham Origins developer teased
Beaking news.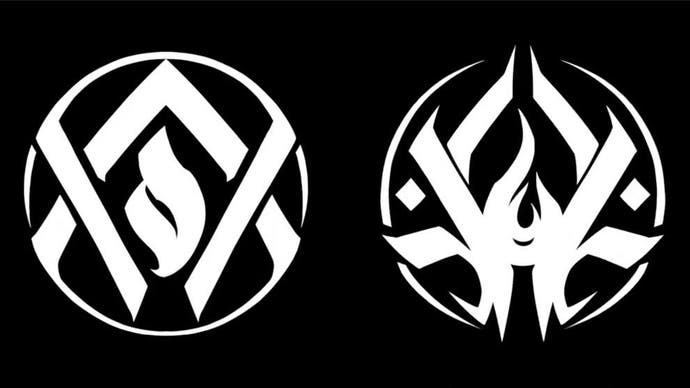 Everyone may be busy playing the six free Batman games just released on the Epic Games Store, or possibly exploring Gotham City in Fortnite, but there's yet more Batman gaming news for you this week. Over the past few days, Warner Bros. Montreal - the studio behind Batman: Arkham Oranges - has been hinting at a brand new Batman game which looks like it's based on a mysterious organisation called the Court of Owls. Sounds like a hoot.
Last weekend, in its first post since 2015, the Warner Bros. Twitter account posted this video of four symbols flashing in front of the Bat-Signal. The symbols were posted again yesterday, this time in a much clearer format, along with the words "Capture the Knight". There's also some kind of night/knight pun going on in the French bit.
It's all rather mysterious, but a couple of clues point towards this title being focused on a sinister organisation called the Court of Owls. Last year, a Warner Bros. Montreal producer tweeted a photo of a T-shirt with an owl-like logo, while Batman writer Scott Snyder recently wrote in a (now-deleted) tweet: "Wait for it... #bewarethecourtofowls" (thanks, GamesRadar).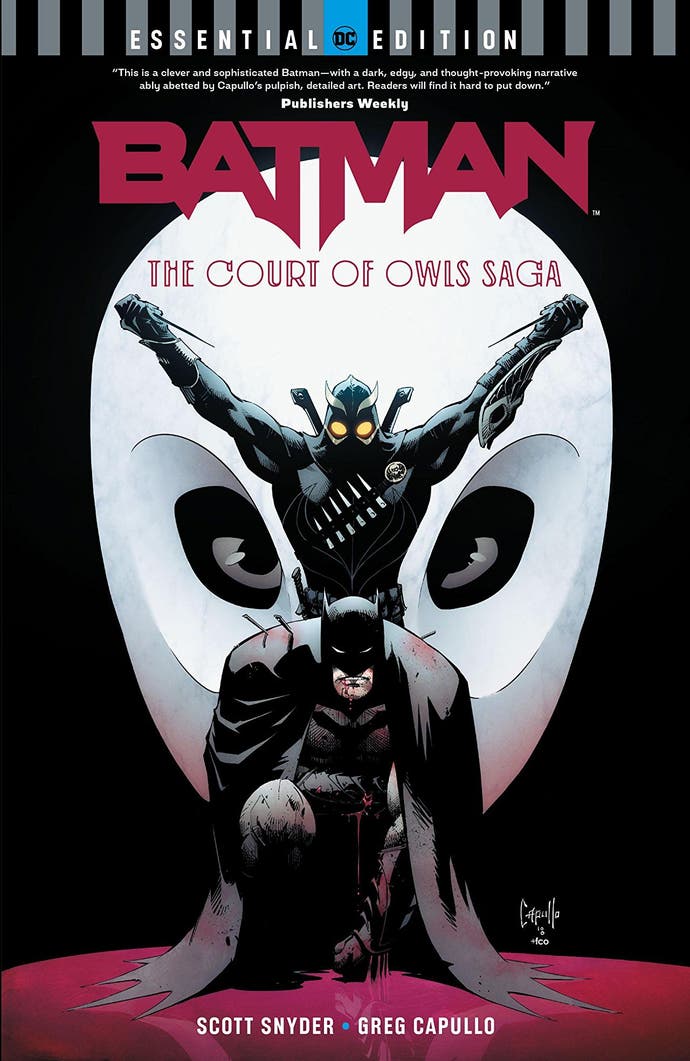 So, it seems likely the new game will feature the organisation in some form, but what exactly is the Court of Owls? Created by Scott Snyder and Greg Capullo, the organisation was first referenced in the New 52 relaunch in 2011. It's a secretive cabal comprised of Gotham City's elite, and has long influenced the city from the shadows using that age-old combo: money and murder. The organisation has its own assassins, called Talons, who previously targeted Bruce Wayne when the Court sentenced him to death.
Other theories surrounding the symbols include the potential return of Ra's Al Ghul - hinted at by the demon symbol - who could potentially make an appearance in the game. Given that the teasers seem to be gearing up, and last week the publicist for Batman: Arkham Oranges said the cat would be let out the bag for the new game "reasonably soon", some are speculating we could hear more during PlayStation's State of Play broadcast this evening. You can catch that at 9pm UK time, if you're a bit of a night owl.