PlayStation's next Nintendo Direct airs on Tuesday
"But don't expect any updates related to next-gen plans."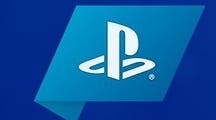 PlayStation's next State of Play broadcast - its new, semi-regular Nintendo Direct-style announcement stream - airs Tuesday, 24th September at 9pm UK time.
That's 10pm if you're in Europe, 1pm Pacific or 4pm Eastern. It'll stream on Twitch, YouTube, Twitter and Facebook.
PlayStation has made it clear there will be no PlayStation 5 news on offer next week.
"It probably bears mentioning," the company wrote, "don't expect any updates related to our next-gen plans in this episode."
Instead, expect a "pretty hefty show" lasting 20 minutes with new game reveals. Word on the street is The Last of Us 2 will be there. Maybe we'll finally get a release date?