Arkham City PC system requirements
RAM! ROM!! CPU!!!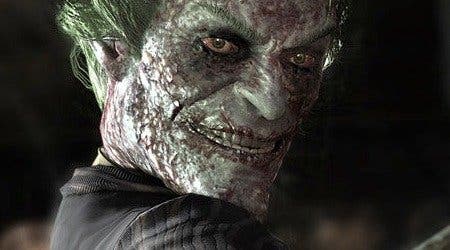 The system requirements for the PC version of Batman: Arkham City are in the wild.
As seen on GeForce, it's a reasonably modest list. Check out the list below for details, followed by three new PC screens showing the game off at its sharpest.
The console version of Rocksteady's latest scored a near perfect 9/10 last week - Christian Donlan's Batman: Arkham City review for details - and is Eurogamer's Game of the Week.
PC users have to wait a while longer though - Bats swoops gracefully onto desktops from 18th November.
Minimum System Requirements
Operating System: Microsoft Windows XP, Vista or 7
CPU: Dual-Core CPU 2.4 Ghz
RAM: 2GB
Graphics Card: NVIDIA 8800 or ATI 3800 with 512MB of VRAM
Sound: Microsoft Windows XP/Vista or 7 compatible sound card (100 per cent DirectX 9.0c-compatible)
DVD-ROM: Quad-speed (4x) DVD-ROM drive
Hard Drive: 17.5GB free disk space
Input Devices: 100 per cent Windows XP/Vista or 7 compatible mouse and keyboard
Recommended System Requirements
Operating System: Microsoft Windows 7
CPU: Dual-Core CPU 2.5 GHz
RAM: 4GB
Graphics Card: NVIDIA GeForce GTX 460 or ATI Radeon HD 6850 with 768MB+ of VRAM (DirectX 11 compatible)
Sound: Microsoft Windows XP/Vista or 7 compatible sound card (100 per cent DirectX 9.0c-compatible)
DVD-ROM: Quad-speed (4x) DVD-ROM drive
Hard Drive: 17.5 GB free disk space
Input Devices: 100 per cent Windows XP/Vista or 7 compatible mouse and keyboard or Xbox 360 Controller for Windows