Assassin's Creed Valhalla Amazon Prime rewards let you fly around as a pigeon
Coo.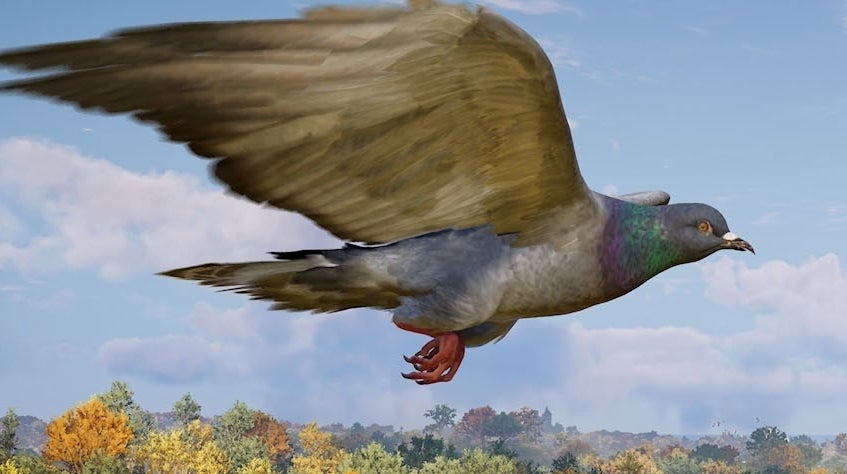 If you have Assassin's Creed Valhalla and you're already an Amazon Prime subscriber, it's worth flagging up the free pack of cosmetic items you can now unlock with a few clicks.
Link the game to your Amazon Prime Gaming account here and you can obtain a very shiny mythic-quality gear set, some bits and pieces for your boat, a kind of average-looking horse and, honestly, the true star of the pack... the pigeon.
Here is the pigeon: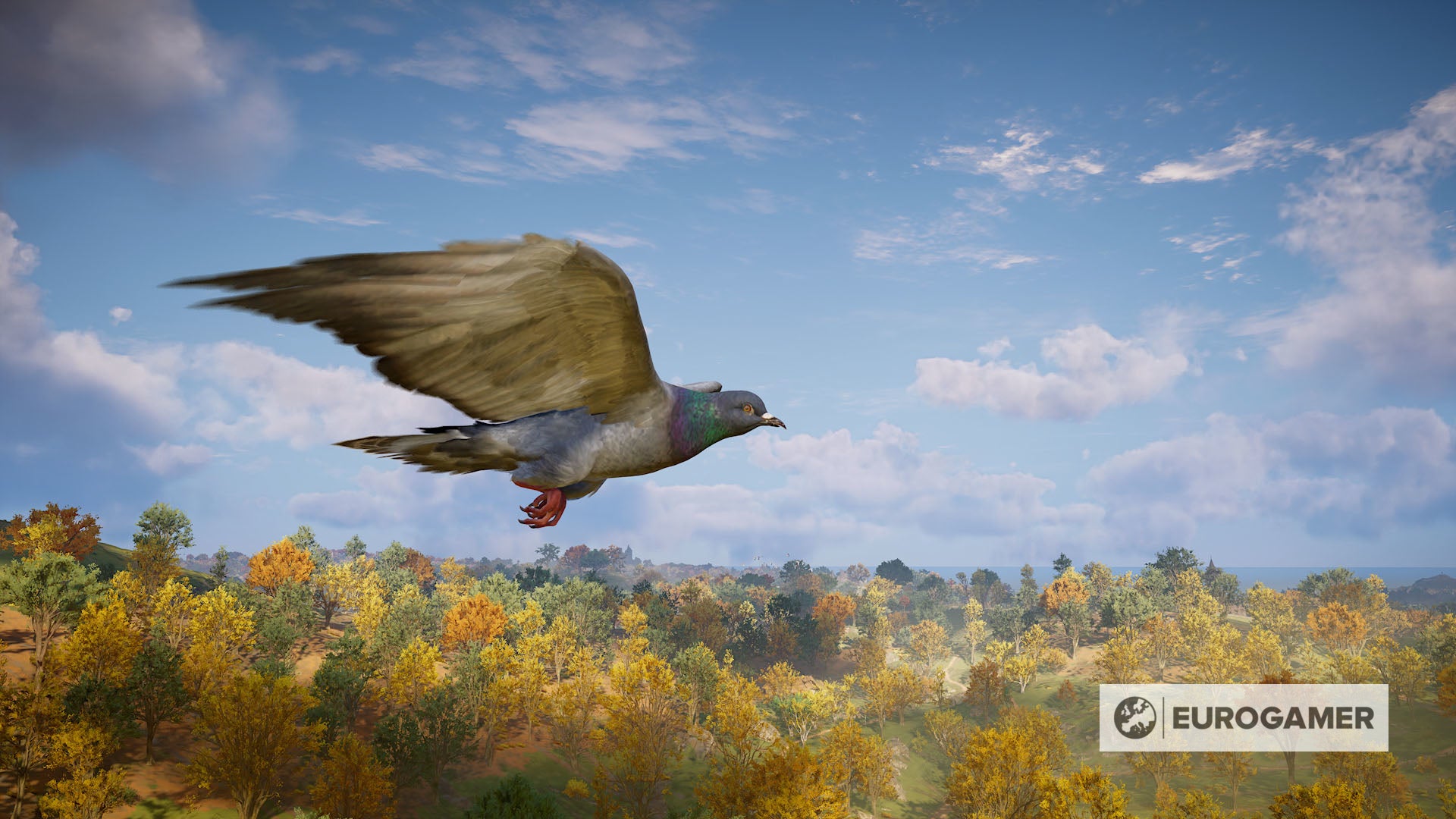 This pigeon skin turns your trusty raven Synin into the common British garden bird. Head to the stables and aviary building in your settlement and you'll find the pigeon waiting for you to select.
It fits well with the game's English setting - even if warging into a pigeon and stalking prey as the most banal of birds is a bit odd.
The pigeon has no special abilities. Unlike the Ubisoft Connect eagle reward, the pigeon still squawks like a raven.
Today's UK physical chart results saw Assassin's Creed Valhalla earn double the launch week sales of Odyssey - which was enough to keep Call of Duty Black Ops Cold War from the chart's top spot.
"Valhalla is another enormous Assassin's Creed saga," I wrote in Eurogamer's Assassin's Creed Valhalla review, "lavishly designed, with its sights set on story direction over narrative choice."