Assassin's Creed Valhalla gave Ubisoft its best ever financial results
Far Cry 6, Rainbow Six Quarantine and Skull & Bones coming this year.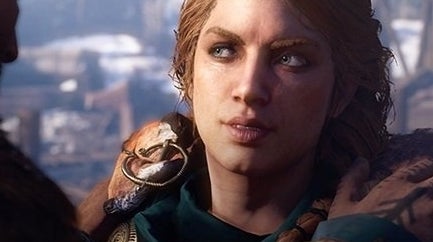 Ubisoft has recorded its best ever results for a financial quarter. It earned more than $1.2bn over the recent holiday season, driven primarily by Assassin's Creed Valhalla.
While Ubisoft didn't disclose sales figures of the Viking-set historical stabathon, it did say the game made more money (a combination of game sales and in-game spending) in the quarter than any other Assassin's game to date. Previously, we knew it had made more money at launch than any other game in the series.
Along with Watch Dogs: Legion, Ubisoft says it had two of the top four best-sellers on PlayStation 5 and Xbox Series S/X. On Nintendo Switch, Ubisoft saw particularly strong sales of Just Dance 2021 - enough to make it that series' best-selling entry in six years.
Immortals: Fenyx Rising had excellent reviews, Ubisoft said, and would continue to sell. No mention was made of free-to-play shooter Hyper Scape, which is now getting an overhaul after interest quickly dropped off.
Ubisoft has three AAA games set for launch over the next financial year. This is a relatively low amount compared to previous years, and they're ones we are already familiar with: Far Cry 6, Rainbow Six Quarantine and Skull & Bones. Ubisoft also has sports game Riders Republic and the Prince of Persia: Sands of Time remake in the pipeline.
Many of these games have experienced delays over the past year, and no new release dates were announced last night.
While not yet confirmed, Ubisoft suggested Rainbow Six Quarantine may be renamed before it launches, for obvious reasons.
Beyond AAA games, Ubisoft said it would focus more on new free-to-play games and live service components of its existing games this year - so expect more bits and pieces for things like The Division 2 and Rainbow Six Siege, which both continue to be very popular.
Discussion of Ubisoft's recent company culture issues did not feature heavily in the update, as it has done in the past, though the company did point to its appointment on 1st February of its new diversity and inclusion boss, Raashi Sikka, who will lead Ubisoft's continued response to the numerous issues highlighted last year.