Loads of Assassin's Creed games are currently on sale
Take a stab at one of these.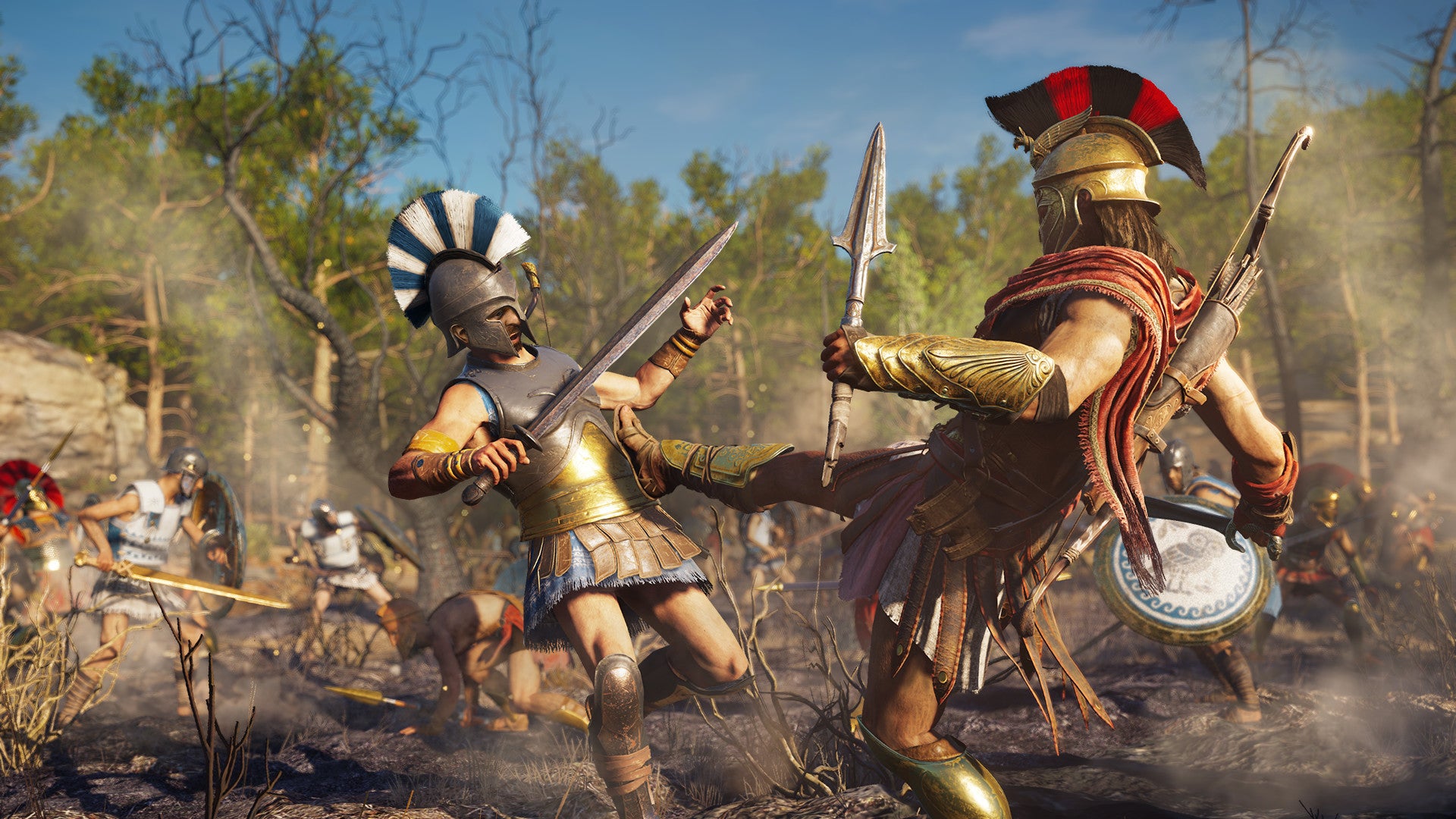 Undoubtedly capitalising on the hype surrounding the newly-announced Assasin's Creed Valhalla, a number of past entries in the Assassin's Creed series are now on sale across PS4, Xbox One and PC.
Let's start off with Green Man Gaming, where you can currently get the last two entries in the series for great prices. You can also pay a little bit more to get the Gold Editions, which come with each game's respective season pass and a few cosmetic extras.
I think Chris would definitely encourage you to pick up Assassin's Creed Odyssey at that price after all the time he's put into it lately. The magic of the game, he found, is in its pure sense of fun.
Sticking with PC, you can also head over to the Humble Store where many more entries from across the entire history of the series are reduced. Bargain's there include the Assassin's Creed Origins - Gold Edition (that one includes the Season Pass) for £18.74 and Assassin's Creed: Black Flag - Gold Edition for £11.55.
Xbox One players will want to head over to the Microsoft Store where there's a massive Assassin's Creed Franchise sale. Everything from Assassin's Creed 2 onwards is up for grabs, with many of the game's respective Gold Edition offering the best value for money. The link above will take you to everything, but here's an idea of some of the prices below.
Assassin's Creed Odyssey - Gold Edition for £27.99
Assassin's Creed Origins - Gold Edition for £23.99
Assassin's Creed Syndicate - Gold Edition for £13.49
Assassin's Creed Black Flag for £6.39
Assassin's Creed The Ezio Collection for £11.99
It's only live until the end of the day in the UK and US, so don't let any of these offers slip away.
---
After more top gaming offers? You can find loads over at Jelly Deals. Join us to find the best SD card for Nintendo Switch, our picks for the best PS4 external hard drive or where to find the best Xbox Game Pass Ultimate deal.
---
Lastly, and unfortunately, there are slim pickings on the PSN Store. The best offer you'll find there is Assassin's Creed Origins for £12.99. Still, it's a terrific price for the game that reinvented the series all the way back in Ancient Egypt.
So, if you've had a craving for some history-bending stealth-action then those are your options right now. Hopefully, it'll last you long enough until Assassin's Creed Valhalla and that bulky Collector's Edition arrives on our shores later this year!