Assassin's Creed Origins' god boss fights get harder tomorrow
Free update adds new quest, costumes, more.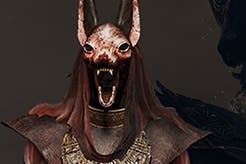 The trio of Egyptian deity bosses in Assassin's Creed Origins are some of the game's toughest challenges - but fans have been calling for them to be made even tougher.
Tomorrow, those fans will get their wish as the Anubis, Sobek and Sekhmet trials get a fresh Hard Mode.
Each week in March will feature both a standard boss and another on Hard Mode. Slay a one of the Hard Mode bosses and you'll unlock some eye-catching new gear as a reward: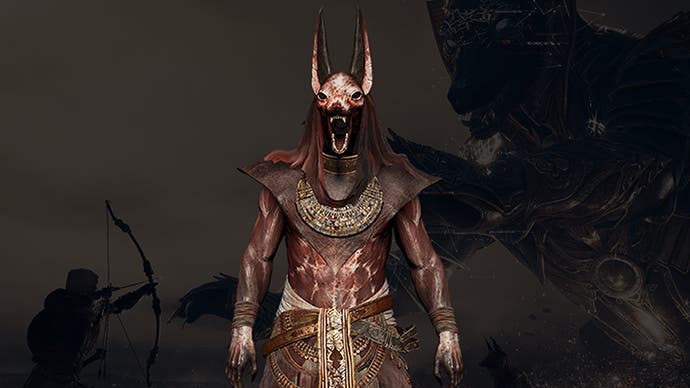 Next week brings Origins' much-anticipated Curse of the Pharoahs undead expansion, featuring a vast new map, bags of new loot and a level cap increase. In anticipation, there's a new introductory quest for everyone tomorrow - Lights Among the Dunes - to celebrate its arrival.
Speaking of Curse of the Pharoahs, Origins will offer an optional level boost for your saved game upon the expansion's arrival, should you want to tackle it without being underpowered.
And finally, Ubisoft is adding yet more outfits to Oranges, such as a revealing Far Cry Primal-inspired fur outfit to redeem via the Ubisoft Club, plus paid-for Undead and Far Cry Primal packs for the in-game store.