Assassin's Creed Odyssey, Ghost Recon Wildlands and more are super cheap in the Fanatical Ubisoft sale
Ubi wanting to look at these deals.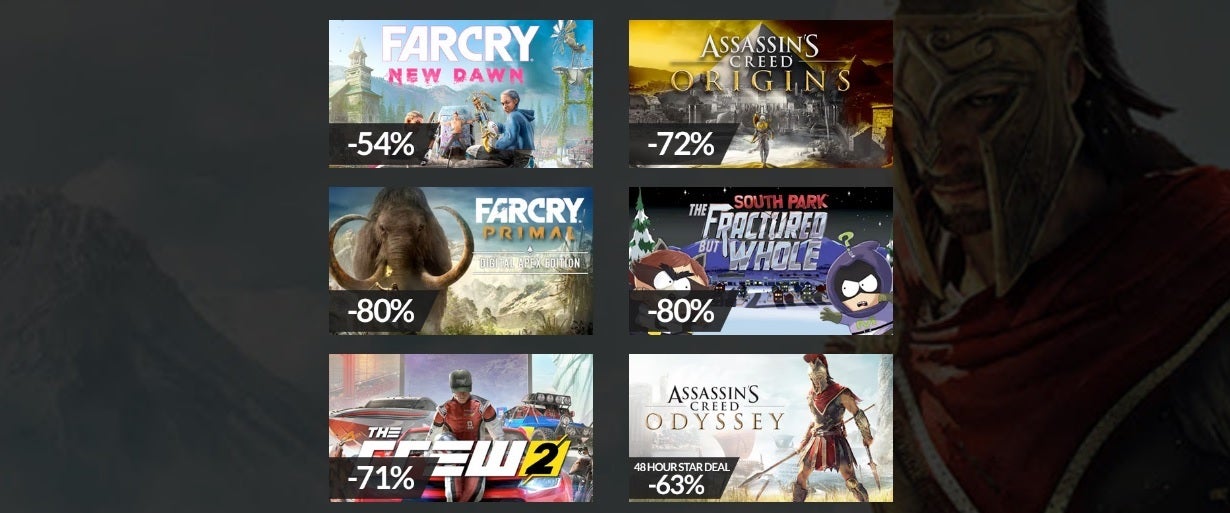 It seems Fanatical are big, well... fans, of Ubisoft, considering the mega sale currently underway at the digital retailer
Everything from recent releases to ancient classics long hidden away in the depths of the old archives have had a significant chunk of money taken off.
To get things started, though, the deal you'll want to be most aware of is Assassin's Creed Odyssey for £18.75/$24. That's a whopping 63 per cent off the full price of the most current release in the conspiracy-laden shank-em-up series. It'll only be the 'Star Deal' for about another 24 hours, so swoop it up quick before it's replaced by another Ubi title.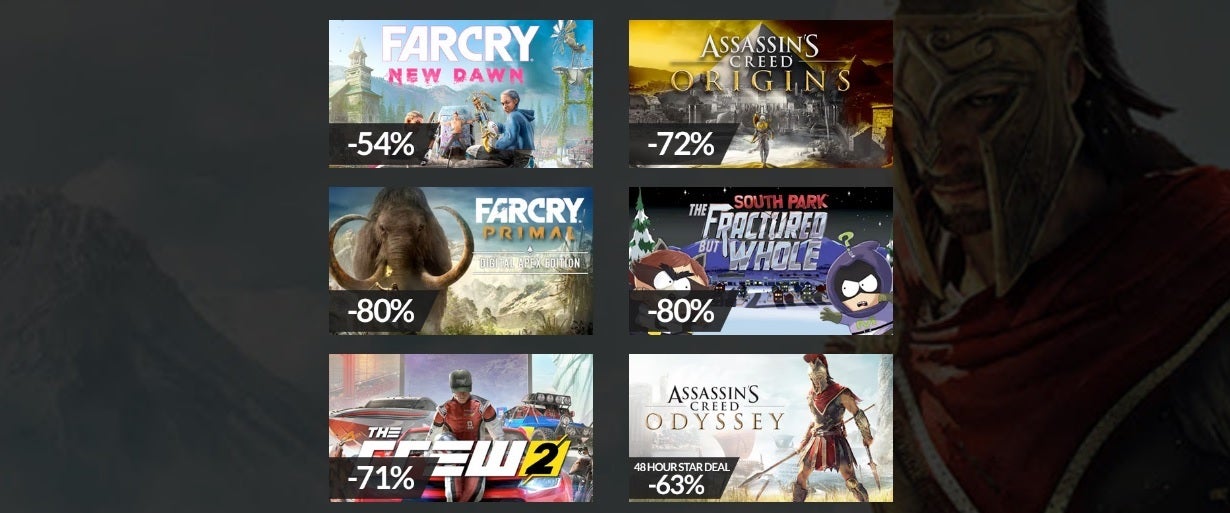 If you've missed an entry or need a refresher on where the battle between assassins and templars has ended up now, you can also get Assassin's Creed Origins for £14.16/$17, Assassins' Creed 4: Black Flag for £5.27/$6.59 or Assassin's Creed 2 for £2.95/$3.83.
Elsewhere, many other of the biggest Ubisoft games are available for very little. The next entry in the Ghost Recon series was officially revealed last night, but you can always drop back into the open world chaos of Ghost Recon: Wildlands for £16.49/$16.49. For a drastic change in tone to something a whole lot more juvenile, there's also South Park: The Fractured But Whole for £9.99/$11.99.
We could legitimately go on listing everything that's on sale for pages and pages, so do take yourself over to the Fanatical Ubisoft sale page to see everything that's on offer. If it's a game that Ubisoft has even had the slightest involvement in, you should find a bargain on it there.
For anything else in the world of games, tech and gadgetry that doesn't have anything to do with Ubisoft, point your browser to Jelly Deals where you'll find a round-up all the best offers from across the web!