Plasmaworm released
And now for something completely different...
Having travelled half way across America in recent years, working as level designers on everything from Anachronox and Thief II to American McGee's Alice in the process, Rich Carlson and Iikka Keranen have released their own debut game. Marking something of a step backwards from the cutting-edge graphics and multi-million dollar budgets they have got used to, Plasmaworm is a psychedelic take on the classic Snakes, with a vague backstory involving manipulating the eponymous energy-based annelids to remove reality vortices from an improbability drive.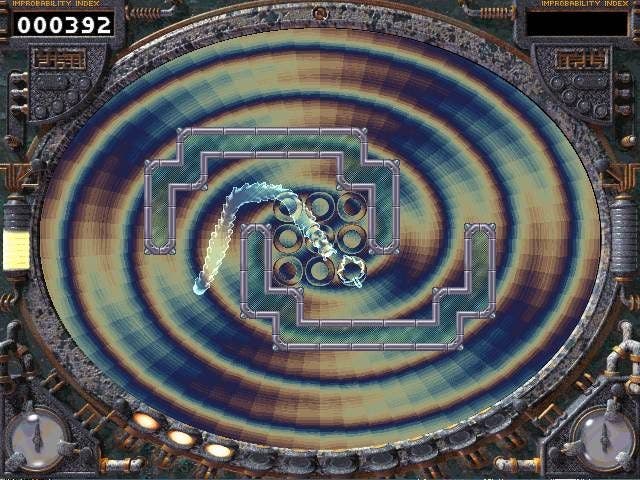 What it comes down to is guiding a translucent worm around a series of gaudily coloured oval levels swallowing a variety of strange objects, each of which causes your worm to grow a little longer. Throw in some increasingly complex obstacles to avoid, trippy visuals, amusingly surreal sub-games, and a level editor to help you brew your own, and you've got Plasmaworm.
You can now download a demo version of the game (weighing in at just 1.4Mb) from the Digital Eel website, and the full version of the game will set you back just $10 if you like what you see. At the moment the game is being sold as a download only, but if you prefer to have a hard copy for your money a CD-Rom edition of Plasmaworm should be available soon through Cheap Ass Games. Fun, in a strange kind of way.