American Truck Simulator heads to Oregon next week in third major expansion
One for the road.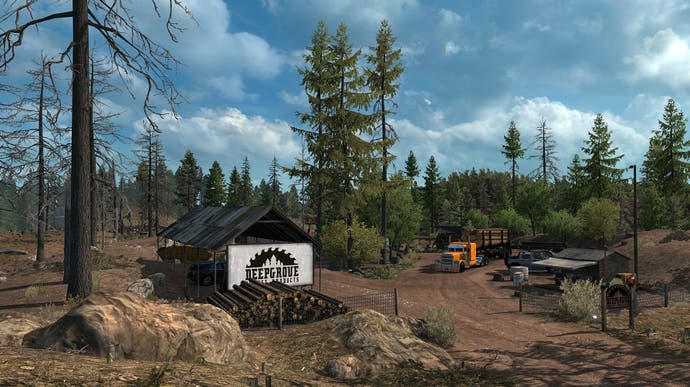 SCS Software has announced that American Truck Simulator's next big expansion, which showcases the rugged greenery of "Beaver State" Oregon, will launch on PC next week, on October 4th.
Oregon arrives in the form of American Truck Simulator's third major DLC expansion, following on from Arizona and New Mexico, and introduces 5,000 miles of new roads, passing through expansive forests, desert, arid scrubland, and dense urban areas.
SCS' Oregon incorporates 14 major cities - including Portland, Salem, and Eugene - and those interested in doing a spot of sightseeing as they ride toward the infinite horizon will find a variety of natural and man-made landmarks to admire, including Crater Lake, Mount Hood, Thor's Well, Crooked River Valley, Yaquina Head Lighthouse, and Youngs Bay Bridge.
Virtual Oregon also features 13 large custom rest and truck stops for parking and refuelling, 17 new local company docks and industries, 25 custom-built junctions and Interstate interchanges, plus "many" smaller rest areas and motels. It should bring its own unique ambience to the core experience too, with over 700 completely new 3D assets to set it apart from other locations.
American Truck Simulator's Oregon expansion will cost £8.99/$11.99 USD when it arrives on PC next week. And if you're yet to experience the long-distance pleasures of the game, Eurogamer's Martin Robinson thinks you're missing out: "Slow, deliberate and measured, it's a game that understands you don't have to be bouncing off the redline to enjoy yourself," he said in his review, "sometimes life's better taken in at a smooth and steady 55mph."