All Starlink: Battle for Atlas - Starter Packs are currently just £10.99
Flying off the shelves.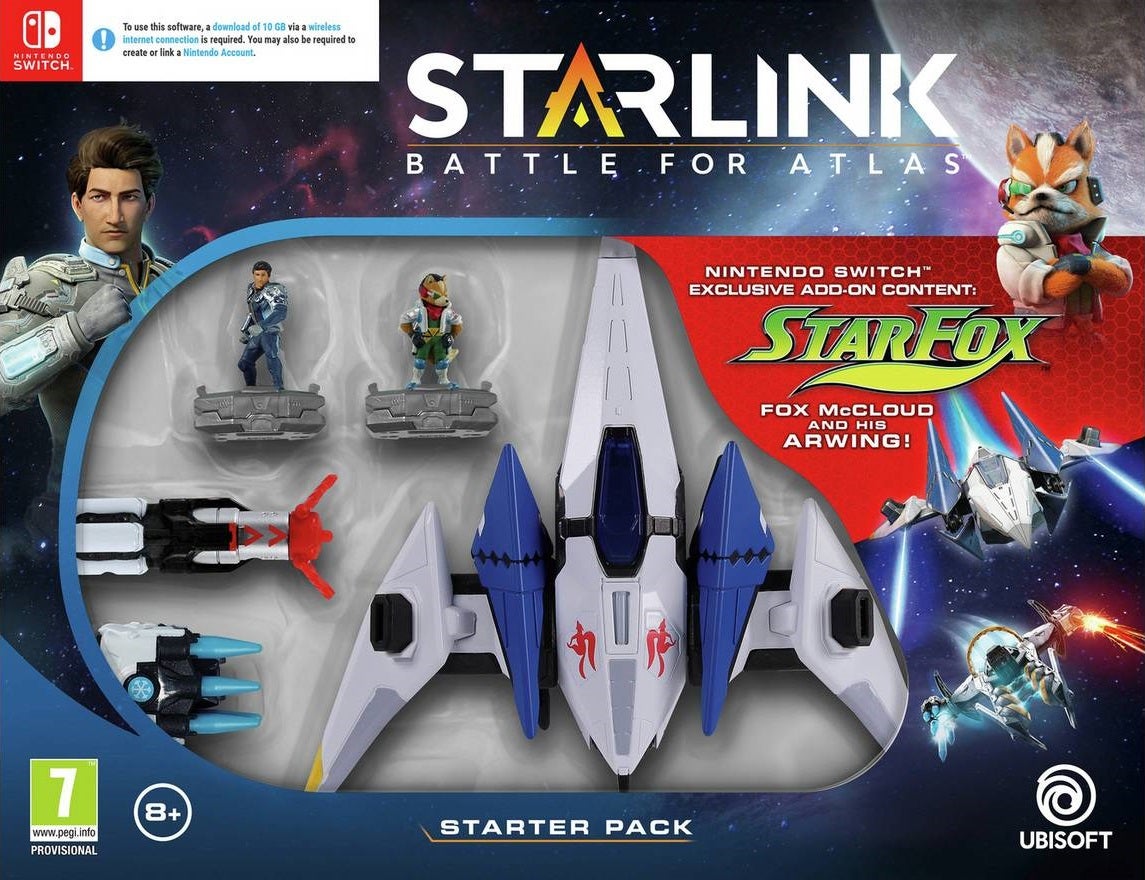 Now's a great time to give Starlink: Battle for Atlas a spin as all of the game's Starter Sets have been reduced dramatically in price.
Head on over to Argos right now and you can find the PS4, Xbox One and Nintendo Switch versions of Ubisoft's toys-to-life space adventure for just £10.99 at Argos.
That Switch release is especially tempting as it comes with the exclusive Fox McCloud and Arwing pilot and ship models. You'll also bump into the rest of the gang in some add-on missions that only feature in the Nintendo release.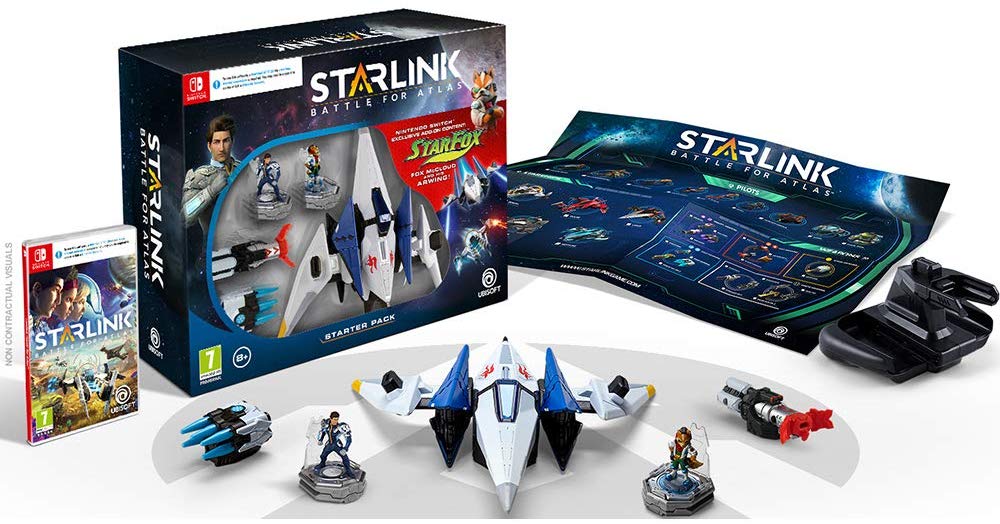 Given that sales for Starlink: Battle for Atlas "fell below expectations" according to Ubisoft, there must be a fair amount of excess stock that retailers are looking to shift. It's already been confirmed that no more physical ships will be released for the game too - just digital goodies.
If you search for other Starlink bits and pieces at Argos, you can find a lot of ships and pilots in a clearance sale too!
When Donlan reviewed the game on release, he called it "pretty, derivative and slightly lacking in charm" so there is some fun to be had if you look for it. At such an especially low price, you should at least be able to find some enjoyment blasting through space and tinkering with your ship's weapons on fly.
Like taking a telescope to the skies above, we scour the net for all these offers and more at Jelly Deals. Do give us a look over there where you'll find our picks for the best Nintendo Switch SD cards and our big Nintendo Switch Lite pre-order guide.