Activision promises "meaningful innovation" in next Call of Duty
Plus, announces work is underway on Call of Duty Elite 2.0.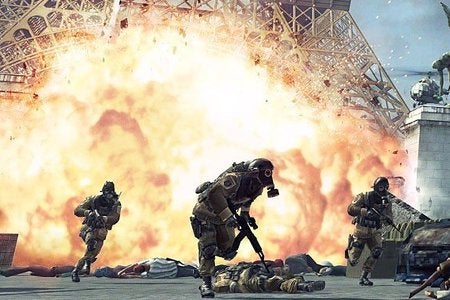 This year's entry in the Call of Duty franchise brings with it "meaningful innovation" for the series, according to Activision Publishing chief Eric Hirshberg.
Speaking during an investor call earlier today, Hirshberg announced work is well underway on the 2012 iteration of the FPS juggernaut.
"This year, we expect to further expand our presence with the launch of an all-new epic first person shooter title under the Call of Duty brand," he said.
"From what we've seen the game already looks fantastic and will bring meaningful innovation to the franchise. I could not be more excited."
Hirshberg also revealed new features are on their way to the Call of Duty Elite service in the next couple of months, with a more radical "2.0" release to coincide with the launch of Call of Duty 2012.
"We plan to keep our foot on the gas with Call of Duty Elite," he said.
"Although we are pleased with where we are today, the objective of Elite is to make the total Call of Duty experience more fun and more engaging and we plan to launch additional features in the next 60 days.
"We're already hard at work on Elite 2.0 with several innovative features being developed to work hand in hand with our next Call of Duty release."