2K takes XCOM shooter website, videos offline as evidence points to rebrand to The Bureau
What happened in '62?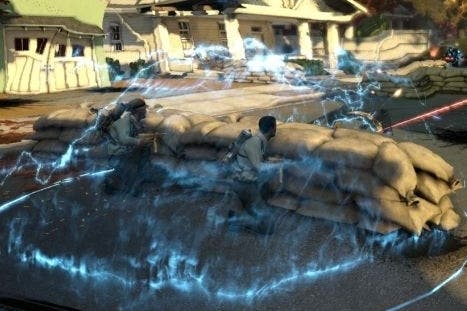 2K has taken the XCOM shooter website and videos offline.
The MIA game, in development at 2K Marin, may have been rebranded as The Bureau, a report suggests.
As DigitalTrends pointed out, the game's official website has been removed and gameplay footage from the official 2K Games YouTube channel has been taken down.
So, what's up with the XCOM shooter?
Last month Superannuation (via Kotaku) reported that 2K had registered a number of domains relating to something called The Bureau, as well as whathappenedin62.com and whathappenedin62.net. The XCOM shooter was set in 1962.
All this points to a rebrand for the game, once thought cancelled.
2K has so far declined to comment.
In October 2012 a marketing survey suggested the XCOM shooter had been turned into a third-person squad-based affair for PlayStation 3 and Xbox 360. Screenshots indicated you'll be able to order team-mates around the map to do your bidding, although it's unclear if you can switch characters and fully control squad folk.
The questionnaire asked players whether they would pay full price for the game or prefer the title to be a cheaper, downloadable affair.
2K's XCOM shooter was first revealed back at E3 2010. It received a mixed response, and its release was subsequently delayed. Development was then switched to 2K Marin, described in the survey as "the same people who created BioShock 2".
The more traditional turn-based strategy XCOM: Enemy Unknown, by Firaxis, released last year to critical and commercial acclaim.