This week on Outside Xbox
Crafty cuts.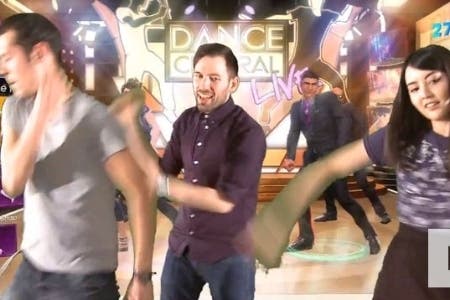 Hello Eurogamer readers, I hope you're enjoying the website you're currently staring at and don't mind Outside Xbox interloping with another weekly update about what we've been up to out in the colonies.
Having spent the past few months worshipping upcoming games from afar, we're now getting the chance to actually play the ruddy things. Often quite badly. Nevertheless, we thought we'd share our exploits so you can learn from our many, many mistakes. Take XCOM multiplayer, for example, where Jane and I clashed earlier in the week. Our similar levels of ineptitude make for a surprisingly tense encounter.
Elsewhere, the big news on Xbox 360 this week was the arrival of a long-awaited Minecraft update, which finally adds Creative Mode to the console version. Andy and Jane spent an evening proving that creativity manifests itself in many ways, including being chased by Endermen, accidentally sprinting over the horizon and handling raw chicken with flagrant disregard for the dangers of salmonella. Still, if you're unclear on what the snappily named 1.8.2 update brings, the video veers dangerously close to being helpful at times.
Finally, our Show of the Week tackles Harmonix's Dance Central 3, as we experiment with the clever new Make Your Move mode. If you had to give our signature move a name, it would probably be 'spider attempting to escape from a bath'. Best of all, it's the world's first song agnostic dance move, in that it looks just as ridiculous whatever the music.
The worst part is, I was really trying in this video.
For more gaming themed videos borne of an occasionally physical love for the medium, including an interview with Black Ops 2 multiplayer impresario David Vonderhaar, do keep an eye on www.outsidexbox.com.